 "Supernatural" has some big things planned for the second half of Season 8, but you won't want to miss Episode 12, titled "As Time Goes By," when Gil McKinney, an "ER" and "Friday Night Lights" alum, guest stars in a very important role.
The episode deals with time travel and involves a man called Henry being transported to the present day; but this isn't a simple "monster of the week" case for the Winchesters. The Huffington Post was on set for the filming of the episode, and we can exclusively reveal that the time-traveller is none other than Henry Winchester (McKinney), Sam and Dean's paternal grandfather. McKinney certainly has the bone structure to fit in well with the Winchester clan.
"This is a [man] we knew nothing about, because he was never involved in our lives or the lives of people that were involved directly with us," Jensen Ackles told us on set. "It's kind of getting some insight into the life and the legacy of the Winchesters, which is something that we as characters never really knew."
Jared Padalecki agreed, adding, "And we found out about the Campbells. We knew their mom, kind of knew her business, and so it's interesting to see from a Winchester perspective what happened, and learn a little bit more about our father."
The episode is scheduled to air in late January.
"Supernatural" airs Wednesdays at 9 p.m. EST on The CW.
Are you excited to meet Sam and Dean's grandfather? Weigh in below!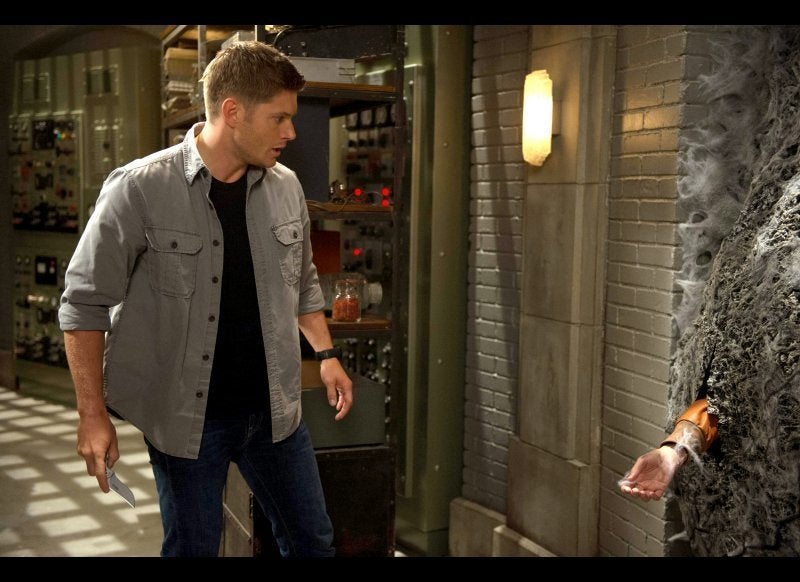 Supernatural
Related
Popular in the Community