"Switched at Birth" went silent to make a bold statement. The show has featured ASL (American Sign Language) since its inception, and features several deaf actors and actresses, but for this week's installment, ASL was the only language spoken for the bulk of the episode. In fact, except for background music, all other sounds were muted.
While it wasn't exactly the deaf experience, it was closer than a television show has ever gotten. One scene, where Daphne set off the alarm in Bay's house, captured the confusion a deaf person can experience. As Bay and her family were running around, Daphne and the viewers at first had no idea why -- because neither she nor the viewers could hear the alarm going off.
TV Fanatic applauded the show for reaching outside its -- and viewers' -- comfort zones to make a statement. The use of ASL as a statement was powerful because it came in an episode that saw Daphne's deaf school being threatened. The school board was going to shut it down and integrate the deaf kids into hearing schools.
The students staged a protest by occupying the campus and refusing to leave. But there was dissension in the ranks as to what they wanted, and one of those things was to get rid of the few hearing kids that are attending -- like Bay.
When Bay confronted Daphne about it, saying that she wasn't standing up for family, Daphne told her, "You are making this personal. This is so much bigger than the two of us and I can't believe you don't know that by now."
It was so big, in fact, that sound returned during their discussion when Bay heard the approaching sirens of the police.
Sound will return when the drama continues next week and the protesters find out if they can save their school. The show's creator, Lizzy Weiss, told TVLine that this will probably be the only all-ASL episode they ever do. They want to keep it a special experience.
"Occupy Carlton" continues on "Switched at Birth," Mondays at 8 p.m. EST on ABC Family.
TV Replay scours the vast television landscape to find the most interesting, amusing, and, on a good day, amazing moments, and delivers them right to your browser.
Before You Go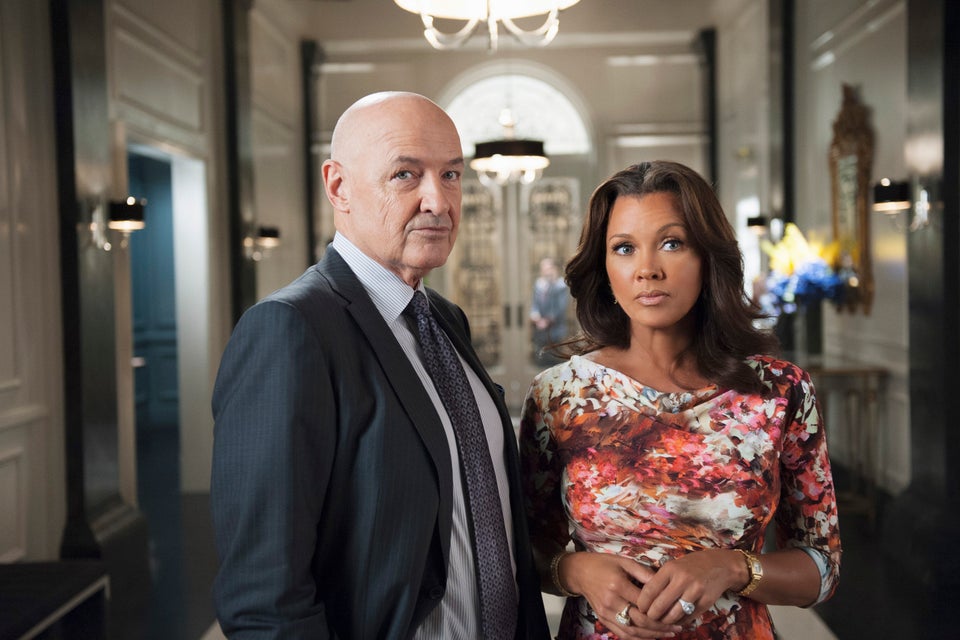 2013 Renewal Index: Canceled, Renewed & On The Bubble Shows
Popular in the Community