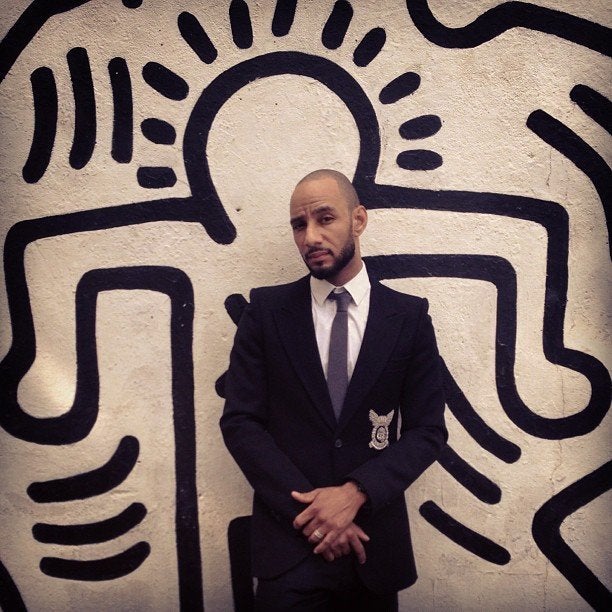 "I can honestly say tonight represents something bigger than a Grammy... bigger than selling millions of records... bigger than my wildest musical dreams," said rapper-turned-Renaissance man Swizz Beatz (born Kasseem Dean) in his keynote address at a celebratory dinner for Harlem Hospital's new Mural Pavilion Thursday night.
On hand: Dr. John W.V. Cordice, one of the surgeons who operated on King, ultimately helping to save his life.
"If it wasn't for him, we wouldn't have had the 'I Have A Dream' speech in our life," Dean noted, before on going to relish in another one of Cordice's successes -- his sixty-plus year marriage.
"To see him and his lovely wife going strong sixty-something-plus years with not a care in the world, but the most care in the world, was a wake up call for me tonight to understand that love do exist. People that care do exist," Dean said.
Cordice, now 93-years-old, humbly addressed the crowd, which included notables such as Angie Martinez, Fab Five Freddy and the evening's mistress of ceremonies, Bevy Smith.
And while the hospital expansion represents another pivotal moment in the revitalization of Harlem, Dean said it represented a personal transformation as well.
"I encourage our youth to step outside of the box that some of us may have been put in," expressing fatigue over the many requests he gets from fans looking for advice on how to become a rapper like him. "I want to be the renaissance man for my generation to show them that there are so many more things that we can do out here to move this world to a forward-thinking place."
"If this were a rap concert, the audience would be different, but I feel those people should be in this room as well. That's why I feel my job is important," he added, likening his acceptance of the role of ambassador to the college graduation he never had.
Before You Go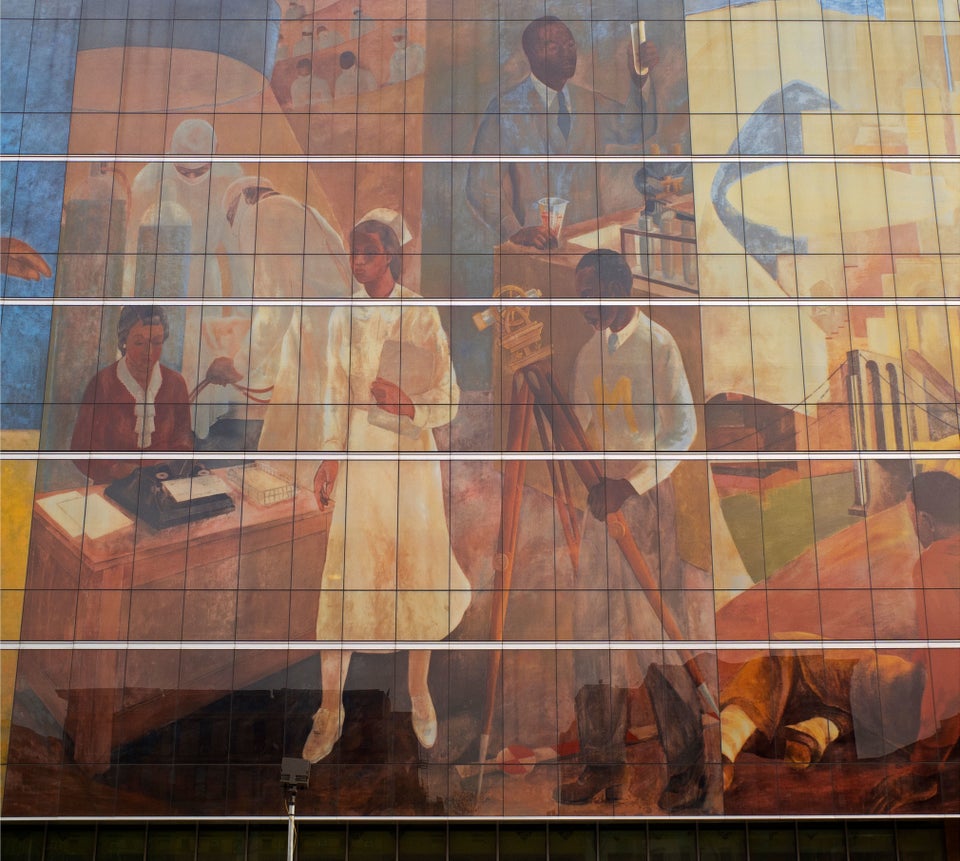 Harlem Hospital's New Mural Pavilion
Popular in the Community