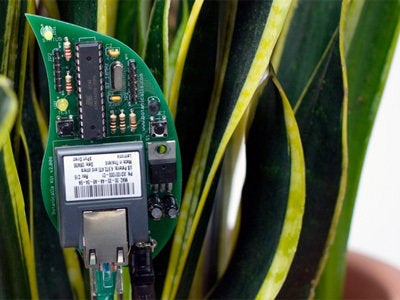 In the interest of full disclosure, I'm pretty much the target market for what the South By Southwest Interactive Conference has had to offer in years past. While I'm certainly not naïve about its status as a conference in which people are trying to network in the hopes of making money, I'm also aware that there's a combination of sincere evangelism and pioneer spirit that permeates a lot of the Interactive Conference, and I'm not ashamed to say that I wholeheartedly embrace that not only at the conference, but in my day-to-day life, in which I routinely toss a series of bottles with notes inside into the sea of Facebook and Twitter.
People at this conference want to and indeed do believe that they're creating an infrastructure that's going to help people. When people announce their locations on Foursquare or Gowalla, for instance, they're not merely announcing, "Hey, here I am" (unless, of course, they're compelled to check in every time they get gas at Chevron); rather, they're saying to the world, "Hey, here's a café or bar or restaurant you want to check out, though I'm not quite so invested that I want to write a Yelp review."
And in a world where we're increasingly tethered to our phones, those of us who believe in social media as a force for good rather than intrusion find something reassuring about using technology as a way to facilitate good old-fashioned, face-to-face human contact. Which, in the context of SXSW Interactive, goes beyond a standard trading of business cards in some vaguely seamy Sixth Street nightclub temporarily given over to code jockeys, into sometimes-impassioned pitches that lead potential early adopters into reveries along the lines of, "Wow, maybe this is the Twitter client I've always wanted."
My early impressions on SXSW 2011 are thus:
It's huge. It's the fastest-growing of the three-headed hydra that is the South By Southwest Conference, observing its 25th year this year, meaning that everyone mentioning the anniversary will feel a wee bit obligated to mention its humble beginnings as a music festival designed to tout Austin talent back when Austin was smaller and had no ultra-lounges. It's so huge, in fact, that its footprint has absurdly widened. Some sessions are located outside of easy walking distance from the hub venues, meaning increased reliance on shuttles or other transport upping the event's carbon footprint, and a need for more planning (and subsequent inhibiting of less, "Yeah, I'll see that panel"-branded spontaneity).
More games. Last year, the buzzword was geolocation, and the conference's great, hovering, elephant in the room question was whether Foursquare v. Gowalla was a VHS v. Beta situation, or whether the two could peaceably co-exist. (The answer was perhaps delivered in my favorite moment of last year's conference: Seeing a couple walking hand-in-hand outside the fray of the conference, with the woman wearing a Foursquare shirt and the man wearing a Gowalla shirt. It was about as unsubtle a visual metaphor as one could hope for.) This year, many of the conference topics revolve around gaming, and while gaming has becoming an increasingly social endeavor over the past few years, this could be a year in which the pendulum of interactive is beginning to shift from "What makes you happy" to "What makes me happy."
More self-promotion: Again, I'm under no delusions about start-up company marketing budgets as the engine that drives SXSWi, and the recession and its lingering after-effects make marketing a little bit more of an insistent drumbeat than you might expect in flush times, but self-promotion is everywhere this year. It starts with company principals wearing T-shirts featuring their logos as sort of oversized calling cards -- "Sure, I'll bite -- what's Vlingo?" -- with the sort of hopeful optimism that the catchy handle hewn from a marathon marketing session will become the buzz brand that attains a sellable stickiness in several months' time.
And even though this conference is full of early adopters, trendsetters, and the savviest users of interactive technologies, what emerges from the conference doesn't necessary translate to what finds popular use on laptops, smartphones, and iPads -- the latter, with all manner of sexy portable full keyboard attachments, being the trendy choice for attendees wanting to present themselves as Dutiful Notetakers Not At All Using the Company's Professional Development Budget As An Excuse to Party.
However, companies are certainly trying to tout their wares, and it's not just happening in sessions and impromptu networking. The giant Ignite party last night, in the echo chamber that is the Austin Music Hall, featured on-stage presentations in which earnest young ingénues delivered impassioned, PowerPoint-augmented homilies about their game-changers to people who had reached their saturation point. Check that: Their Day One saturation point. After all, the SXSWi set is a resilient bunch, ever-hopeful for the idea or app or a buzzworthy notion that will make their fingers on a keyboard or touchscreen seem just that much lighter and unencumbered.

Calling all HuffPost superfans!
Sign up for membership to become a founding member and help shape HuffPost's next chapter