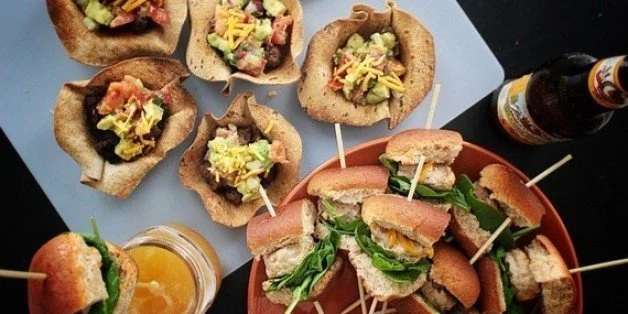 Without perpetuating stereotypes, when it comes to football game days, I firmly believe I thrive in the kitchen.
Don't get me wrong, I am hardly ignorant to the ins and outs of football -- raising a female only child, my father simply pretended I was a son, teaching me the sacredness of fall football weekends. I currently play in three fantasy leagues and never miss a game. And while I recognize it's important, I know football season is about so much more than the game itself.
No matter the team, whether college or professional, the real game begins at the tailgate. More specifically with the tailgate food. And much like concurring a tough game, executing a successful tailgate can seem daunting.
But fear not. Drop those convenient store potato chips, and take your pre-game party to the winners circle with these championship worthy tailgate eats.
Taco Salad Cups + Avocado Salsa
Sweet + Gooey S'mores Dip

May your hearts, beers and bellies be full this football season. Because win or lose, with a food spread like this, we all go home champions.