This past weekend, The Huffington Post took to New York City's Madison Square Park to give children the opportunity to have candid conversations with their parents on Facebook Live, and the results were pretty touching. Take a look back at a few of our favorite moments from our Talk To Me event below.
Yalda interviewed her mother Roya and covered everything from food and Persian culture to her favorite memories. Looking back on motherhood, Roya said she became a "completely different person" after she had kids. As for the best change she's experienced since she became a mom, Roya said she's happy to feel "more love" in her family.
Roya, who emigrated from Iran to raise her family in the United States, also discussed her experience learning English as a second language and dealing with the barriers she faced. "I think we did the best we could and I'm happy with the result," she said with a chuckle.
Jordan asked his mom Jennifer about her experience as a single mother. She said she loves being a mother and getting to spend so much "bonding time" with her son, but also struggles to fill in the role of Jordan's father.
"Even though [your dad] passed away, I don't feel like I could ever be your dad because he [would] nurture and parent you from a male perspective, and I'm just giving you my female perspective, as a mom," she said. "So it's going to be kind of hard realizing that he won't be here to talk to you about girls or puberty or school or life, from a male perspective."
Stephen shared an important piece of advice with his daughter Layla. He said that as a child, he was driven to succeed at school with the hope of one day becoming a doctor, but the issue was, he was missing out on the bigger picture.
"I wish that when I was your age I wasn't so crazy about school and grades," he said. "From a very young age, Grandpa said, 'Oh, you're going to be a doctor.' So from 6 years old, I kept studying and trying to get good grades, and the problem is I never really got to love learning for the sake of learning."
Reed and Braeden interviewed their mom Julie and looked back on the lessons she learned while growing up. Julie said she gained a sense of fearlessness and adopted a carpe diem attitude thanks to one experience she had as a young child.
"When I was 8, I didn't sign up for soccer because I felt like all my friends already knew how to play and I'd be bad at it, so I missed out. And I wish I hadn't had that fear to try new things," she said. "It's okay to try new things and not be embarrassed to try them."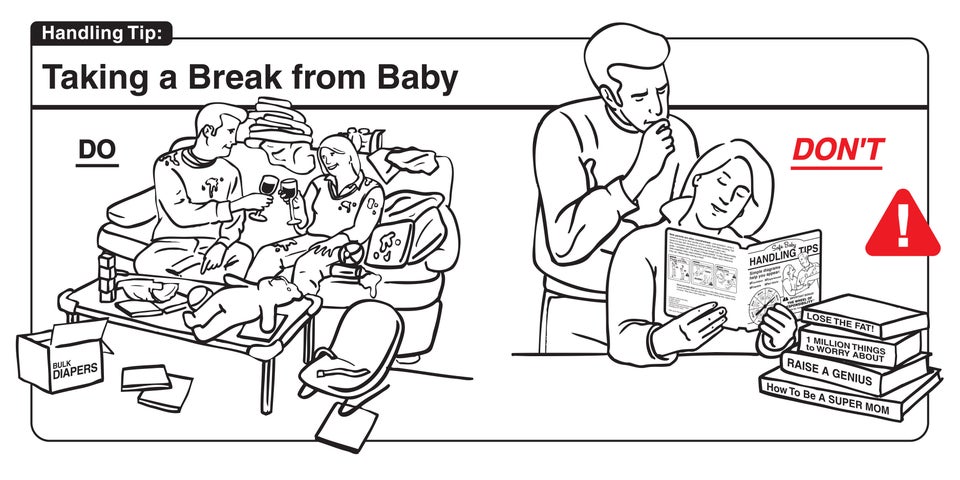 Cartoons That Show What Date Night Looks Like For Parents