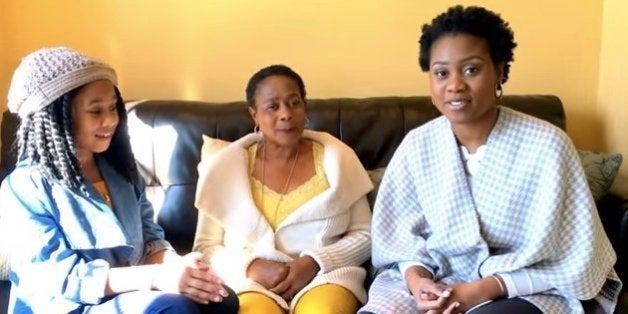 Huffington Post has launched a new major video series entitled Talk to Me. This series is meant to spark meaningful conversations between parents and children.
I was fortunate that my mom was visiting this past Easter break from St. Croix. My mom is originally form St. Lucia and still have a strong accent. She was delighted to have the opportunity to do this video.
My daughter, Kayana, was so excited to take the lead on this and be the interviewer for the series. She asked five questions, both to me and my mom. Here are the questions she chose:
1. Tell me something you've never told me.
2. What do you know now that you wish you knew when you were my age?
3. Tell me the story of the happiest moment you've ever had.
4. What is the hardest challenge you've faced in your life?
5. What's the biggest lesson you'd like to pass onto future generations?