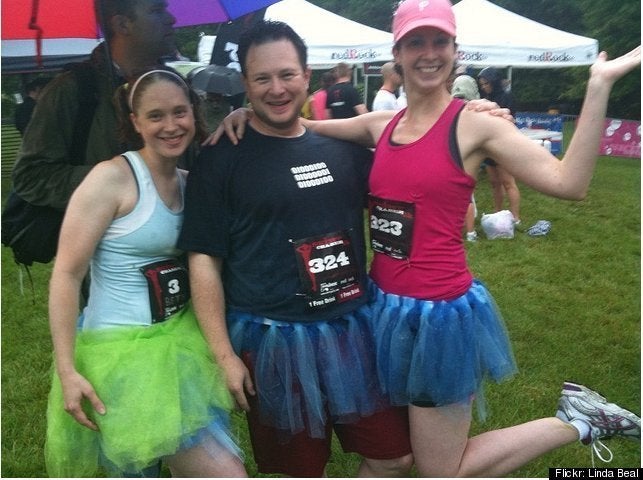 UPDATE 8/6: ABC News is reporting that Air Canada has replaced the wheelchair and brought it to the boy on Thursday afternoon.
"We're sorry this happened. We always try to deliver baggage safely but sometimes accidents do occur and it's particularly upsetting when it involves a mobility aid," Air Canada spokesman Fitzpatrick told ABC. "It's a terrible situation and all we can do is try and fix it as best we can, as quickly as possible."
It helped that Tanner's aunt Catherine is very active on Twitter, with 8,000 followers (she was here this weekend to attend BlogHer, a conference for female bloggers. She thanked the outpouring of support on the social network for helping rectify the situation.
"Air Canada is stepping up, making things right," she said. "And you guys have everything to do with it."
8/5:
Hundreds of people are headed to Twitter to defend a dying child whose wheelchair was lost by Air Canada, according to Techeye.net.
Tanner, a young boy, is suffering from muscular dystrophy. One of his dying wishes was to race through Central Park in a tutu with supporters. People headed to Twitter under the name #TutusForTanner to raise $25,000 in 30 hours for the event in New York, which was supposed to happen on Friday.
Tanner and his aunt, Catherine Connors, flew to New York on Air Canada on Wednesday to help fulfill his dream. When they arrived at La Guardia, however, it was discovered that his $15,000 wheelchair had been badly damaged during the flight, so he was unable to go anywhere until a replacement was found.
The airline promised a replacement quickly, but by Wednesday night still nothing had arrived. Catherine was then told that Air Canada could do nothing about the destroyed wheelchair until MONDAY.
So, Tanner and Catherine are in a New York City hotel room until a replacement can be found.
Outrage erupted on Twitter, mostly by those who had supported the trip in the first place and Air Canada has a looming PR nightmare on their hands. #TutusForTanner is now trying to find a replacement on their own.
Popular in the Community