"Doctor Who" fans ready to pop the question should take cues from Bill Cindrich.
We're sure this Time Lord's two hearts were pounding with excitement. The good news is she accepted the proposal.
Here's how we imagine the big day going down: The Ood will probably sing the couple's praises as The Face of Boe pronounces them Time Lord and wife. The pair will then honeymoon on the planet Midnight and tour the cosmos in search of the best anti-gravity restaurant around.
We can't wait to see who's next.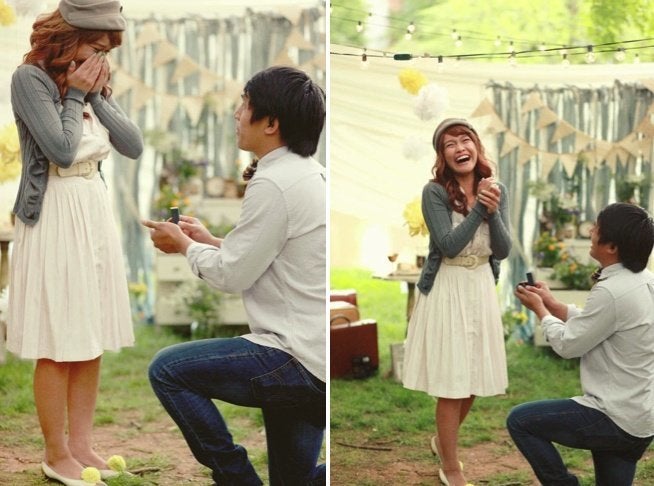 Emotional Proposal Photos