Since 1955, April 15 has been the deadline to file, or in some cases not file, United States tax returns. It is a holiday for most: the end of tax season. Over the past year, however, Washington has seen the likes of Timothy Geithner, Al Franken and Tom Daschle scramble to apologize for oversights on their returns. Illinois has a rich history of similar April improprieties. In honor of Tax Day, here's a list of some of the state's most notorious tax evading politicians.

Arenda Troutman, Alderman, 2008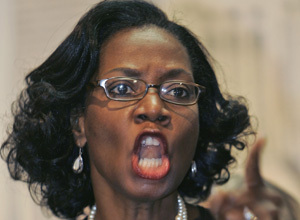 On Aug. 6, 2008, the former 20th Ward alderman pleaded guilty to one count each of mail fraud and tax fraud. Her West Side pay-to-play operation illegally funneled payoffs to a charitable organization in an effort to skirt tax laws. Among the damning evidence against Troutman was a recording of her saying, "Most aldermen, most politicians are ho's." She is serving up to 56 months in prison.

George Ryan, Governor, 2006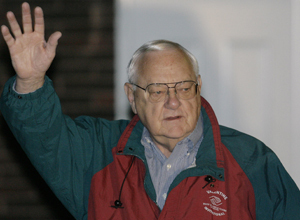 Once famous for clearing out Illinois' death row, Ryan was convicted of 18 counts of racketeering conspiracy, mail and tax fraud and lying to investigators while serving as secretary of state and then governor. He received gifts totaling $167,000 in exchange for political favors. In January, then-President Bush denied a request to commute his six-and-a-half year sentence. Ryan remains in prison in Terra Haute, Ind.

Larry Bloom, Alderman, 1999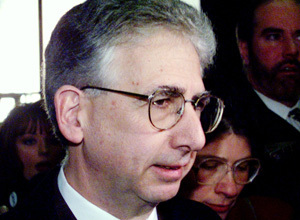 Bloom was one of 18, including six aldermen, to be indicted in connection with the Silver Shovel probe, a corruption scandal that had a hand in labor unions, drug trafficking and organized crime. He was the only defendant in the scandal not to plead guilty to extortion, instead opting for tax fraud. Bloom had been known as the conscience of the City Council during his 17 years as alderman of the 5th Ward. He was sentenced to six months in prison and fined $5,000.

William Scott, Attorney General, 1980
Scott under-reported income on his tax returns from 1972-75 when he used campaign funds for personal expenses such as travel to Sweden and the French Riviera. He served as attorney general from 1969-80, and was convicted the day after he lost his last bid for reelection. He served 7 months in prison.

Otto Kerner, Governor, 1972
Kerner called the Governor's Mansion home from 1961-68. Four years later he was convicted of conspiracy, income tax evasion and falsified tax returns. The scandal came to light when Marge Lindheimer Everett, the manager of Arlington Park racetrack, deducted from her own tax return the $180,000 in stock she had given Kerner in return for choice race days and expressway exits to the track. She had assumed bribery was a business expense in Illinois. Kerner was sentenced to three years in prison and fined $50,000.


Harold Washington, State Representative, 1972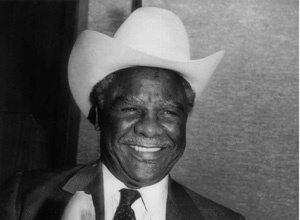 While serving his fourth term as a state legislator, Washington spent 36 days in prison after pleading no contest to failing to file tax returns for four years. The cumulative unreported income totaled $66,270. Eleven years later he was elected Chicago's first black mayor.

Paul Powell, Secretary of State, 1970
Although Powell was never charged with tax evasion, $800,000 in cash was found in shoeboxes, strongboxes and briefcases in his room at Springfield's Hotel St. Nicholas upon his death. Powell was serving his second term as secretary of state when he passed away. He never earned more than $30,000 in a four-decade political career that included three terms as speaker of the Illinois House.

William Stratton, Governor, 1964
The republican governor ran for a third term in 1960, but was defeated by the aforementioned Kerner. In 1964, Stratton was accused of evading $46,676 in taxes on unreported income from 1957-60. Oddly, at least by Illinois standards, he was acquitted after a ten-week trial a year later.

Moe Rosenberg, Democratic Ward Committeeman, 1933
Along with his brother, Michael, Rosenberg was instrumental in the early development of Chicago's ward organizations. Working out of the 24th Ward on the West Side, he was indicted for underpaying his taxes by $65,000 in 1929 and 1930. Rosenberg's defense centered on $500,000 in gifts he shelled out to Democratic political organizations, which he argued wasn't taxable income. His offer to settle was denied by federal prosecutors, but he died before going to trial.

Al Capone, Mobster, 1931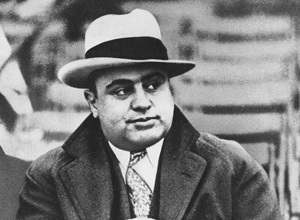 Capone wasn't a politician, but he certainly had clout. In the most infamous tax case in Illinois history, Capone was sentenced to eleven years in Federal prison, fined $50,000 and charged $7,692 for court costs--in addition to the $215,000 plus interest he owed in back taxes.


Calling all HuffPost superfans!
Sign up for membership to become a founding member and help shape HuffPost's next chapter