Pronunciation matters, and no one should know that better than an educator.
Levine-Peres explains in the video that there are three common problems that occur when a teacher consistently mispronounces a student's name. It creates a distrust between pupil and instructor, when teachers stop trying to learn a name it teaches students that it's OK to give up, and it just simply goes against common courtesy.
"You wouldn't like it if happened to you, so please learn to say their names properly," he says towards the end of the video. "I guarantee you, it'll go along way in the classroom. If you don't know how to say their name, ask them. Ask them, again, and ask them to say it slower. Ask them to say it in their native language and then spell it out phonetically in your attendance sheet."
In a Facebook post on Wednesday, Levine-Peres gave another reason why he thinks a student's name should be shown respect by class instructors:
As an Educator that has worked in the classroom, I have witnessed the worst butchering of Latino, Muslim and African-American names.

Names hold ancestral importance for many people of color. Our "name" bring with them passion, history & stories. It is sad when I say that students are forced to adopt to an "Americanized" version of their name.
Watch Levine-Peres' video breaking down why pronouncing names properly matters in the video above.
Before You Go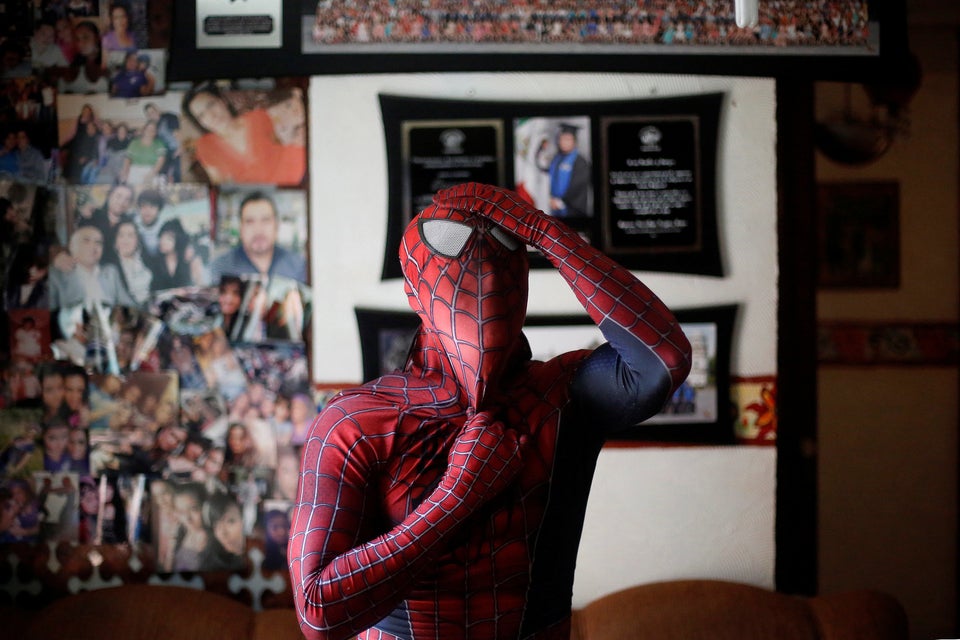 Mexican teacher gives lessons as Spider-man