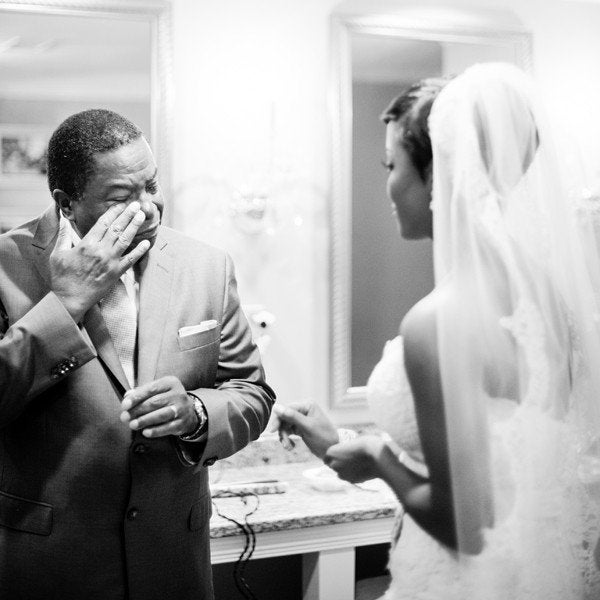 One thing that can make any bride-to-be misty-eyed during wedding planning is thinking about her walk down the aisle with her dad by her side, guiding her to the next phase in her life. The age old tradition of fathers giving their daughters away started out as more of a business transaction than a sentimental, special moment between parent and child, but now it has evolved into the perfect photographic moment -- some complete with tears (the good kind!) from the moment the bride takes her father's arm.
But guess who else might shed a tear or two? Don't underestimate the power of sentimental moments -- even on grown men! Who was there when, as a little girl, you played dress-up with your mother's wedding dress, or helped you shop for your first school dance, or offered his shoulder during those first tears cried over a junior high boy who didn't deserve you at all? Whoever you choose to walk you down the aisle -- fathers, mothers, siblings -- we can all agree that this is one special moment that, when captured on film, can give people the warm fuzzies for years to come.
There are so many other ways to honor your pops on your big day. Think of a special song that you shared when you were growing up and use it as your first dance. Or, before you do the ever-popular "first look" with your sweetie, how about doing one with your parents or grandparents? And make sure you set aside a special time to say thank you and goodbye before your new sweetie whisks you away on your honeymoon.
Check out our slideshow for our favorite emotional father-daughter moments we've seen on Lover.ly. We hope you have a hankie ready for these tear-jerkers.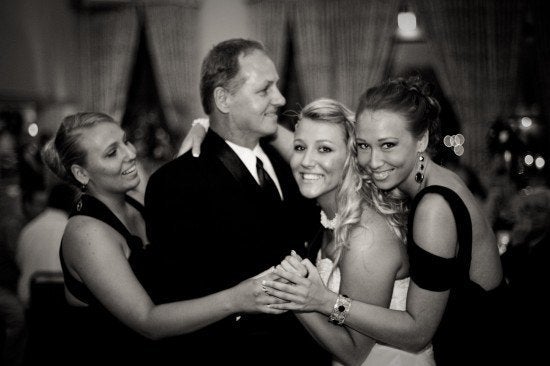 Father-Daughter Wedding Moments