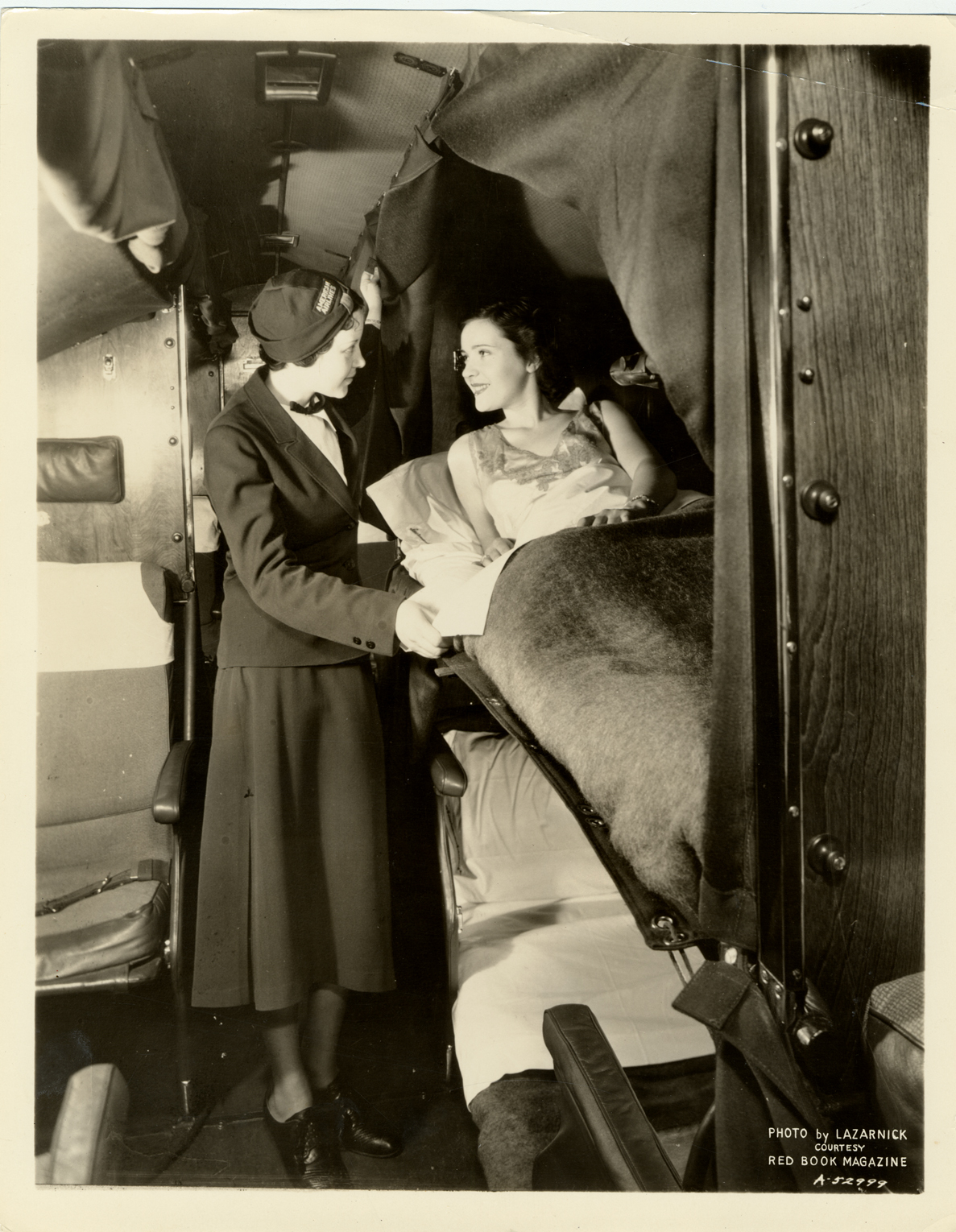 Commercial aviation had its birth in Florida, when the first commercial winged flight took place in 1914, flying 21 miles with one paying passenger, a local mayor. Since then, the industry has soared to new heights, offering more than just a seat to passengers, but an entire experience, with food, tech, spirits and comfort to boot. We've come a long, long way, fellow passengers.
Last week I boarded a flight to Europe, excited to discover the wines of Southern France - what I didn't realize is that upon landing, I would be begging to stay aboard.
Flying Delta business class, I began my journey with a Champagne Jacquart Brut Mosaique, a low cost, but deliciously refreshing French champagne. After placing my dinner order, browsing through the in-flight magazine, and checking out the goods in my amenity kit - ah, they come with a shoehorn now! - I cozied up with the provided down blanket and fluffy pillow, all perks of the Westin Heavenly In-Flight Bedding program. And boy was it a heavenly nap, also made particularly peaceful by the flatbed seating - not unlike, I suppose, the "luxury" night sleeper Condor planes produced in the 1930s and also used as bomber aircrafts during World World II (pictured above right).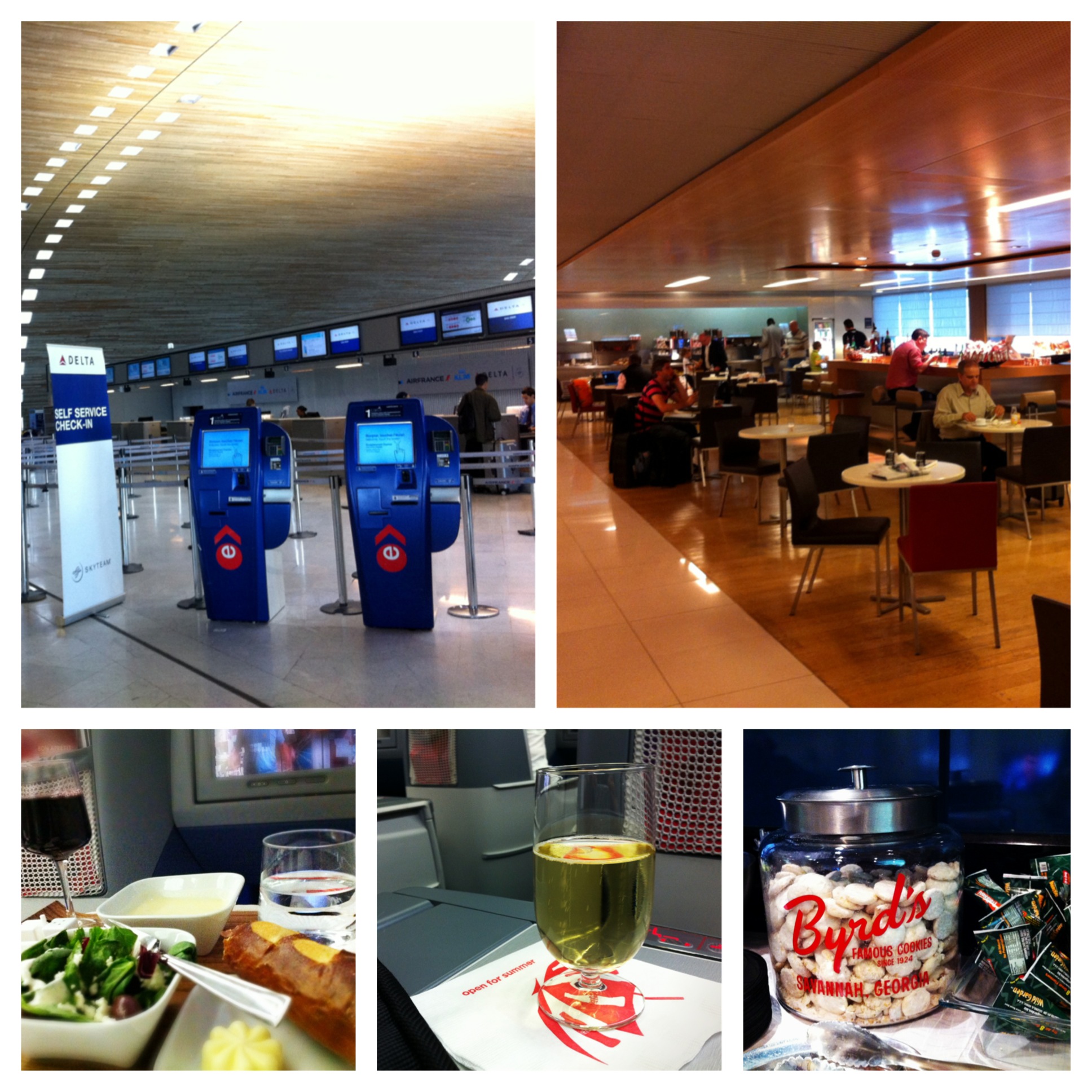 Self check-in kiosks and the Newark Delta Sky Club Lounge made my airport time a breeze, so that I could get on to Champagne and baguettes on board.
Waking from my nap, I found dinner was ready. And so, I feasted and my in-flight tech ritual began - I charged my phone, pulled out my laptop to knock out some writing, listened to one of my favorite Spotify playlists from my iPhone, and started a movie on the seat-back entertainment system - "Admissions," the Hollywood blockbuster starring Tina Fey and Paul Rudd and involving a comical, yet emotional, fictional Princeton admissions scandal. I laughed, I cried, and I whimpered when the captain announced we were beginning our descent into Paris. What?! I was only halfway finished with the film! No, no, no! Couldn't he just fly around for another hour?
My first flight was in 2006 on an American Airlines flight to Shanghai, China, where I studied abroad during college. I remember the flight seeming like it took forever - I don't recall any in-flight entertainment, but I do remember sprawling out across a few untaken seats to try to get some rest. I also wrote in my travel journal and purchased a $150 power adapter to charge my laptop, and I distinctly remember the flight attendant looking at me like I was an ill-raised, needy Millennial when I asked if the plane had WiFi. Now, it's an abomination to not have WiFi on a flight - international flights are still working on it, but domestic, baby, you better have it! Flight crewmembers are typically apologetic these days when their flights aren't WiFi-enabled.
Old School vs. New School Flight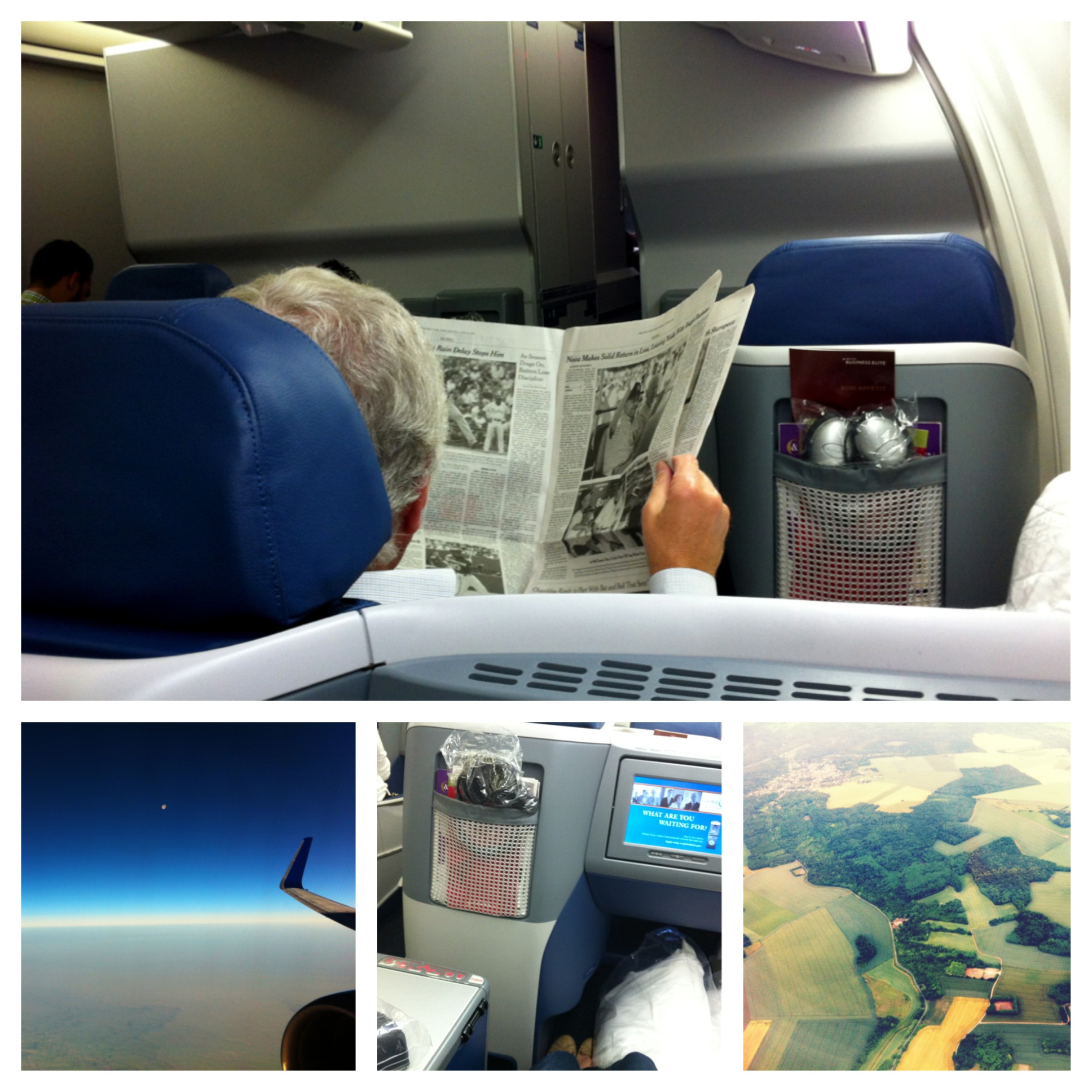 Reading and window-gazing may always be great flight pastimes.
Still, not everyone requires utmost technological advancement in-flight, as my peers and I do. The gentleman in front of me on my recent flight, for example, ignored the newfangled monitor in front of him and opted instead to read a newspaper for a large portion of the flight. He pulled out a book when the ol' Grey Lady didn't suffice.
As it turns out, reading and window-gazing were some of the most popular forms of entertainment pre-technology. I spoke with consultant John Prince, who first flew in 1954 when he was twelve, to get an idea of what early commercial flight was like.
Prince began flying just as commercial aviation was taking off - World War II was a catalyst for jet engine and aircraft production, and the post-war era was a booming time for passenger flight as a result. Prince's first flight was on a DC-3, one of the early aircrafts that revolutionized air travel with its speediness.
The earliest flights, including Prince's, weren't pressurized, so pilots couldn't fly planes above 10,000, or they'd risk customer safety. People would start passing out or getting sick, says flight attendant Marguerite McCausland, who served as a flight attendant in the 1950s through to 1972, when her career ended with the fatal United Airlines Flight 553 crash, of which she was one of 18 survivors.
Typically in the case of a storm, pilots on these early, unpressurized aircrafts would try to skirt around the storm, McCausland told me, but in some cases, they'd just have to trail right through. "The airplane would bounce around like a rubber ball," she explained.
On Prince's second flight, aboard a DC-4, though, the pilots had to make an unusual call, to fly above the storm at 12,000 feet, where pressure became an issue. "We had to wear these gigantic, green, rubber-smelling oxygen masks, with volleyball-sized air bags hanging below them and giant straps around our heads. Everyone looked like aliens. Besides that time, flights were usually just long, long boring times."
In an age when commercial flights had just reached the masses, Prince said that flying made him feel both fascinated and scared to death the entire time. Flying so low, sometimes as low as 2,000 feet, "you could practically see dogs on the ground," he laughed. "It was fascinating. But it was also pretty scary - I remember one time, there was a rivet in the wing that kept bouncing around. I kept an eye on it. I thought the wing was going to fall off or something."
Prince still likes to do the same things in-flight that he did back in the 1950s. He reads books and magazines - but now from Audible on his iPhone. The era he grew up in prepared him for enduring long stretches of time, he posits. "TV was brand new then and people could entertain themselves without being entertained."
Airports Get an Upgrade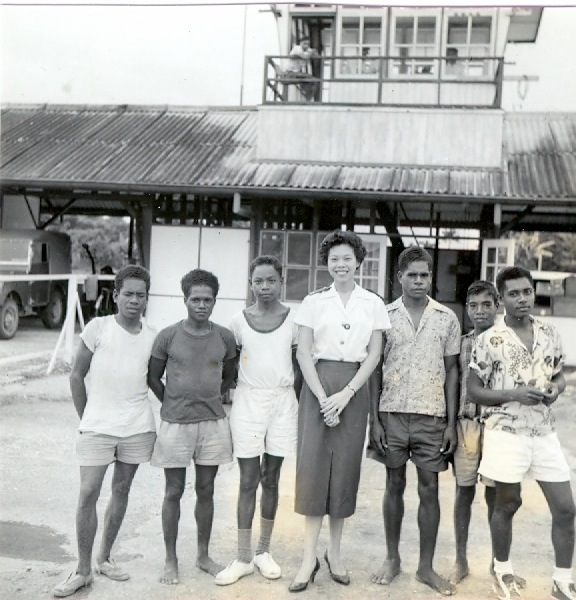 Jennie Tung Wirth, one of Cathay Pacific's first flight attendants, pictured with the Manokwari, New Guinea ground crew.
Prince told me that airport terminals were the size of small houses when he first started flying and that the only security measure was a chain-link fence between them and the aircraft, which was more of a safety precaution to keep travelers away from heavy machinery.
I didn't quite believe him that all of the terminals were of this paltry caliber until I spoke with Jennie Tung Wirth, one of the first Cathay Pacific flight attendants for its first passenger aircraft. She shared a photo of her with the ground crew of Manokwari, New Guinea, which opened my eyes. A few of the crewmembers were shoeless, and all of them wore shorts and t-shirts and looked of schoolboy age. Tung Wirth - who became a flight attendant in 1954 and was born, raised, and based out of Hong Kong - explained that the tin-roof-covered airport pictured was an out-of-the-way destination, as she flew mostly charter flights for contract workers, including seamen and oil rig workers being flown off to duty. Yet, still, Prince's experiences sounded mighty similar to Tung Wirth's backcountry adventures.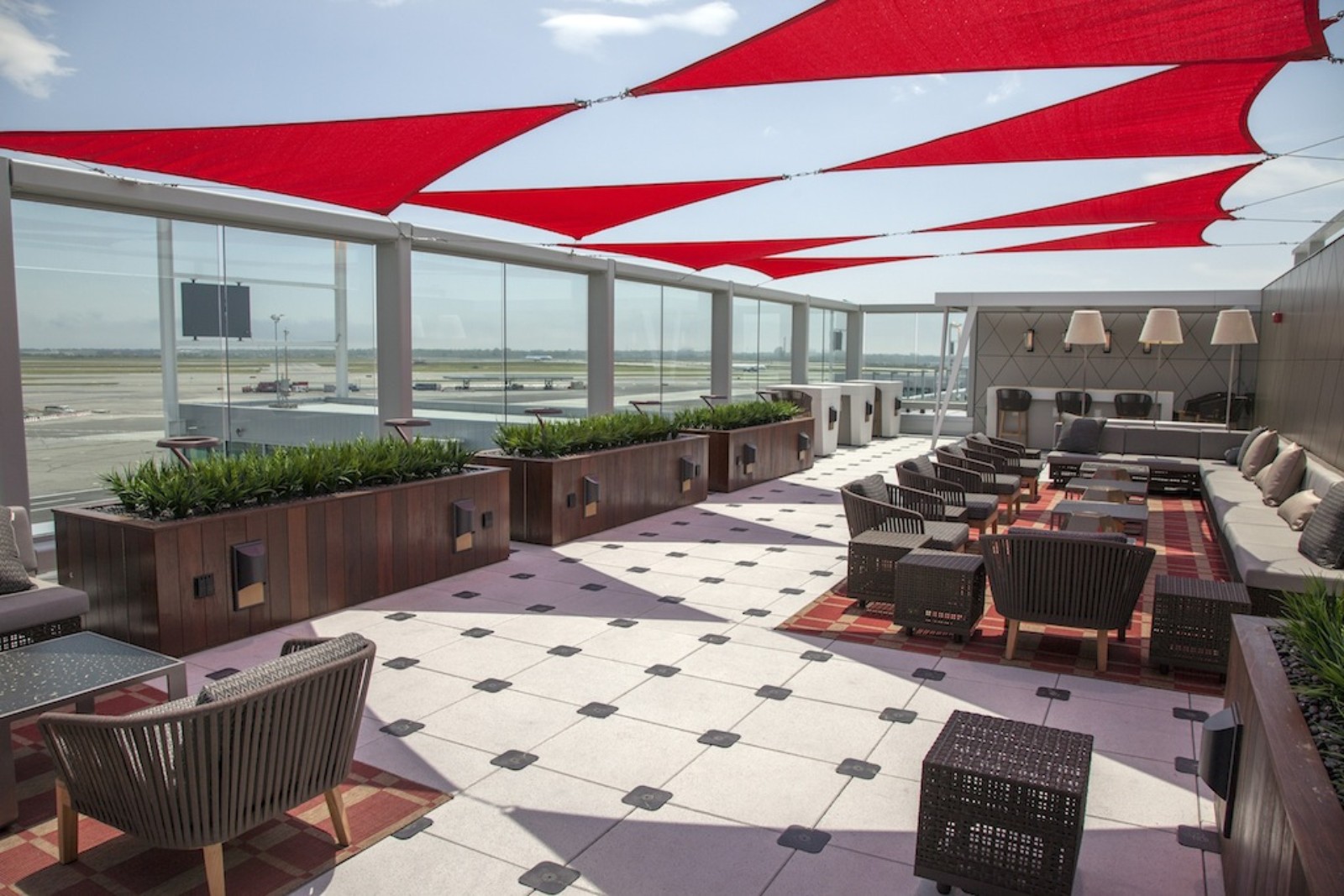 Delta is raising the bar - and the roof - for customer experience with its Sky Deck at the JFK Terminal 4 Delta Sky Club.
Now, look where we are. We've got shopping, dining, and spa time in our terminals, and we can even get some good ol' WiFi from most airports. Ah, the comforts of 21st Century living.
And if airport travel gets a little too stuffy, some more sunshine-filled options are cropping up. Delta, for example, just opened a new terminal at JFK in May, and it features an outdoors Sky Deck at the Delta Sky Lounge. How's that for experiential progress?
Airports now serve mini economies and demand high-tech solutions. Can you imagine, for example, what it must have been like when airports switched to using computers? Flight attendant McCausland (pictured right) remembers, and she says it was a fiasco! She began her career with Capital Airlines and first saw computers in use as a United Airlines attendant, after the two companies merged in 1961. One day, attendants went from using chalkboards to sign in, to trying to figure out how to find their flight assignments and gate numbers on these crazy-looking machines. "Things were so confusing that when I went to look for my airplane, and I asked flight planning, they said, 'I don't know. Just go out there and try to find your DC-4 or DC-6, whatever you're on.'"
Current American Airlines flight attendant Lisa Gregory, too, remembers the day. She became an attendant in 1984 and was used to getting paged on her beeper, then using her rotary phone to dial-in to get her route - she and four fellow flight attendants from her training class shared an apartment in Chicago and would gather around the phone excitedly to hear where the lucky page-receiver was off to next.
The day the computer switchover happened, Gregory came in and was totally confused, she recalls: "What is this? You're typing into a screen? I remember thinking that. The same goes with cell phones. And now, look where we are."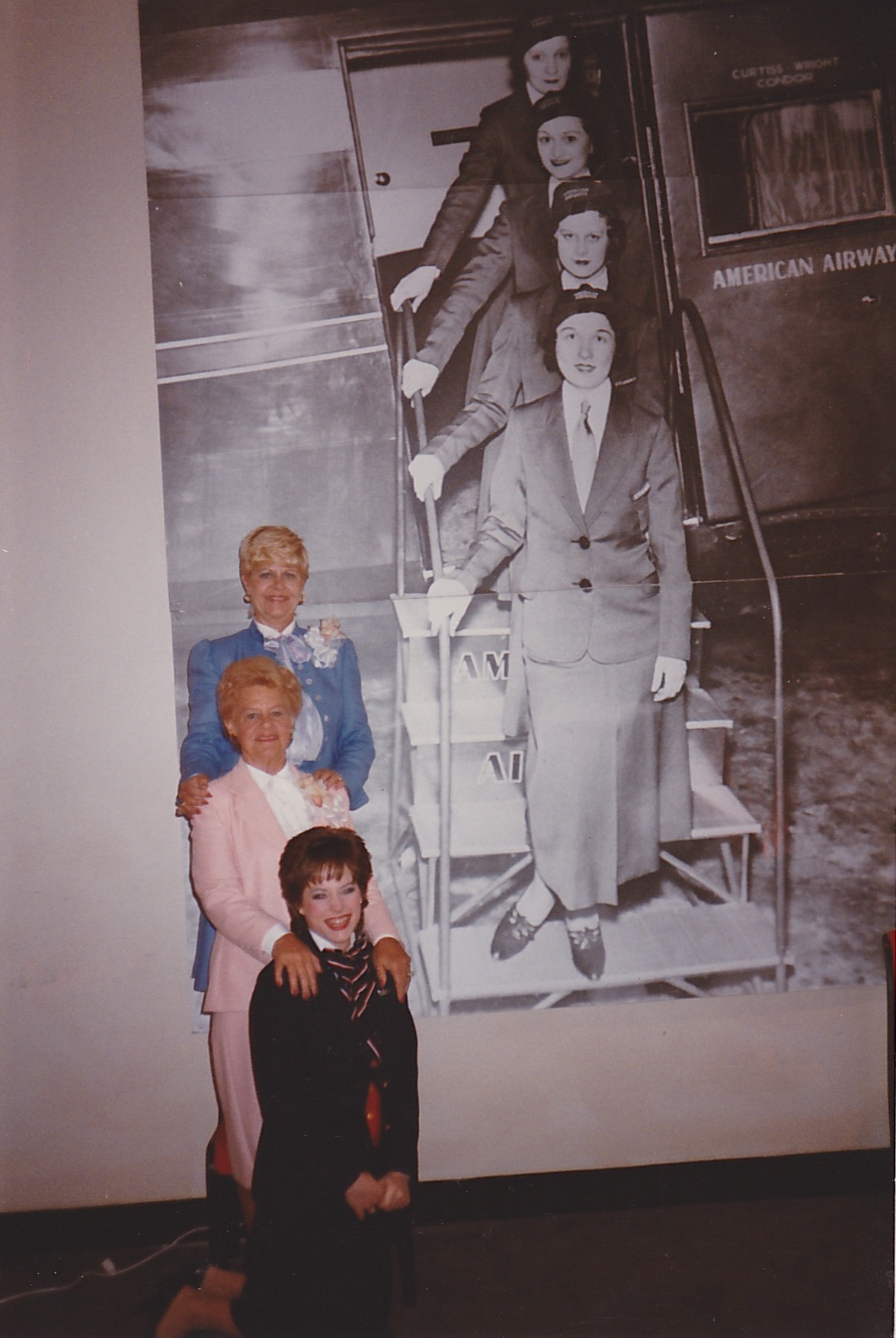 Gregory is the granddaughter of Marie Allen, one of the first four flight attendants to take to the air for American Airways - now American Airlines - in 1933, beating out 1,500 other applicants for the job. Gregory's mother, Jane Sullivan, was also a flight attendant for American Airlines, making the trio the first third-generation line of flight attendants in aviation history. Pictured left is the three in front of a photo of the first four attendants, Allen standing third from top on the stairs. This year marks 80 years since Allen launched the family into flight attendant history.
Speaking with Sullivan and Gregory - the matriarch of the trio is no longer with us - I got a pretty thorough picture of just how far we've come, technologically, but also from a gender and diversity perspective. Sullivan became a flight attendant in 1948 and says her uniform included a girdle, high heels, silk stockings, and a garter belt that held up the stockings. Fast-forward to 1984, and Gregory says some restrictions continued on to her time, where women were weighed weekly to meet strict weight requirements. These days when Gregory visits the training center, she says she's tickled to see such diversity in age, ethnicity, builds, and gender.
My mother, who turns 49 in September, just became a flight attendant with Chautauqua Airlines this year - without the progress we've made, her late start in the field wouldn't have been possible.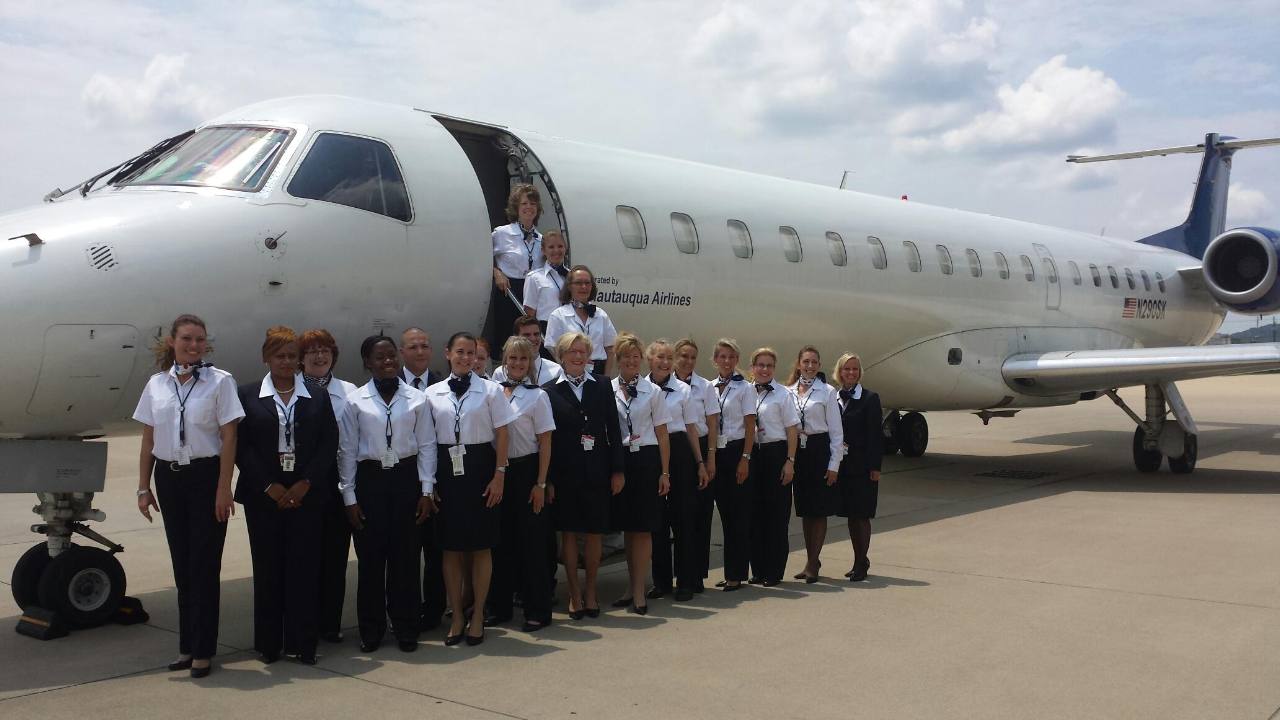 My mother, Sheri Lyn Street, pictured third from the top on the stairs, became a flight attendant this year.
Perhaps the most difficult restrictions, though, were in place when Gregory's grandmother became a flight attendant in the 1930s. Then, a woman needed to be a young, unwed, registered nurse to qualify for employment, as the key role was safety-oriented. Of course, the marital status restriction had little to do with safety and was finally struck down in 1968, but not before affecting at least a few lives. A couple of the women I spoke with retired as a result of the marriage restriction, and also due to the age restriction (typically 32-35 years old) that was then in place, and began their lives as wives and mothers.
Their stories live on, though, at least in my mind. I'll remember the chuckle in Jane Sullivan's voice when she started reminiscing about the Convair she used to fly on, and how it didn't have air conditioning - as none of them did in that time - so, they'd have to run a tire-sized hose up the back of the aircraft and blow air down the aisle during the hot, summer months. And if only I could go back to the times Jennie Tung Wirth told me about, where passengers would spend their time writing postcards and sending letters home to loved ones, in between asking flight attendants about where to go shopping and dancing in Hong Kong.
And I can't imagine what it must have been like to be John Prince, a 12-year-old on an old rivet-covered plane, flying high above his Canadian homeland, listening to the flight attendant shout out directions, because there was no PA system. When the engines were too noisy, he told me, the attendant would pass around pieces of paper with the flight crew's names and the destination city's weather conditions - I can't stop imagining what that paper might have looked like - was it hand-written, printed, white, off-white, letter-headed, signed, dated, scented?
The next time I take a flight and scoff at the movie selection, lack of charging outlets, cramped leg area, or out-of-service WiFi, I'll remember these stories and take a gander out the window, thanking my lucky stars I didn't live in a time where I couldn't find a bagel as I wait for my flight to board or didn't have the option to earn a Foursquare badge for checking in at 30,000 feet. But, wouldn't it be swell to live just one day in a world where men wore their best suits and women got decked out in their hats and white gloves to fly? Luckily, though, I live in an era where technology advances so quickly that one day, my super tech-advanced trips will look like baby steps in 20 years. When that time comes, I'll have a taste of the past, present, and future, all in my memories and the stories of those who came before me.
This story is an extended account of the technological advancements made in the world of commercial aviation since its inception, as originally discussed on Delta's Taking Off Blog. Images courtesy of Erica Swallow, Marguerite McCausland, Jennie Tung Wirth, Delta Air Lines, American Airlines, and Chautauqua Airlines.
Popular in the Community