UPDATE (8/1/2014): Police now say the teenager found unconscious and bloody near Comic-Con early Sunday may not have been assaulted, as previously reported, but was likely the victim of a fall. However, ABC San Diego says charges against a 29-year-old man, described below, are still being referred to the district attorney's office for consideration.
Police said late Tuesday that they had arrested a 29-year-old man at the nearby Marriott Marquis San Diego Marina, and charged him with sexual contact with a minor and contributing to the delinquency of a minor.
The suspect has not been identified.
"The victim, a juvenile female, was transported to a hospital for evaluation and treatment," the Port of San Diego Harbor Police said in a statement posted on G33K-HQ. "This investigation is ongoing."
Earlier in the day, the victim's parents posted a plea for information that was widely circulated on Facebook and Twitter as well as in fan forums and blogs.
The victim, who had been dressed in a creative take on a Roger Rabbit costume, was out with friends on Saturday night but left them after a disagreement, Raw Story reported.
Messages from family and friends posted on social media indicate the victim is currently in the ICU and may be suffering from bleeding in the brain. However, a more recent post on Facebook says "each day she is getting better."
The Huffington Post is not linking to these posts so as to avoid revealing the identity of the victim.
It's not yet clear whether the suspect attended Comic-Con, although the hotel where he was arrested is the event's official headquarters and as a result is popular among attendees.
The assault has led to renewed calls in the cosplay community for a strict and more formal anti-harassment policy at the annual comic book and movie convention. Earlier this week, the group Geeks for CONsent presented a petition calling for a new policy, saying some women -- especially those who attend in costume -- report being being groped, harassed and insulted.
Related
Before You Go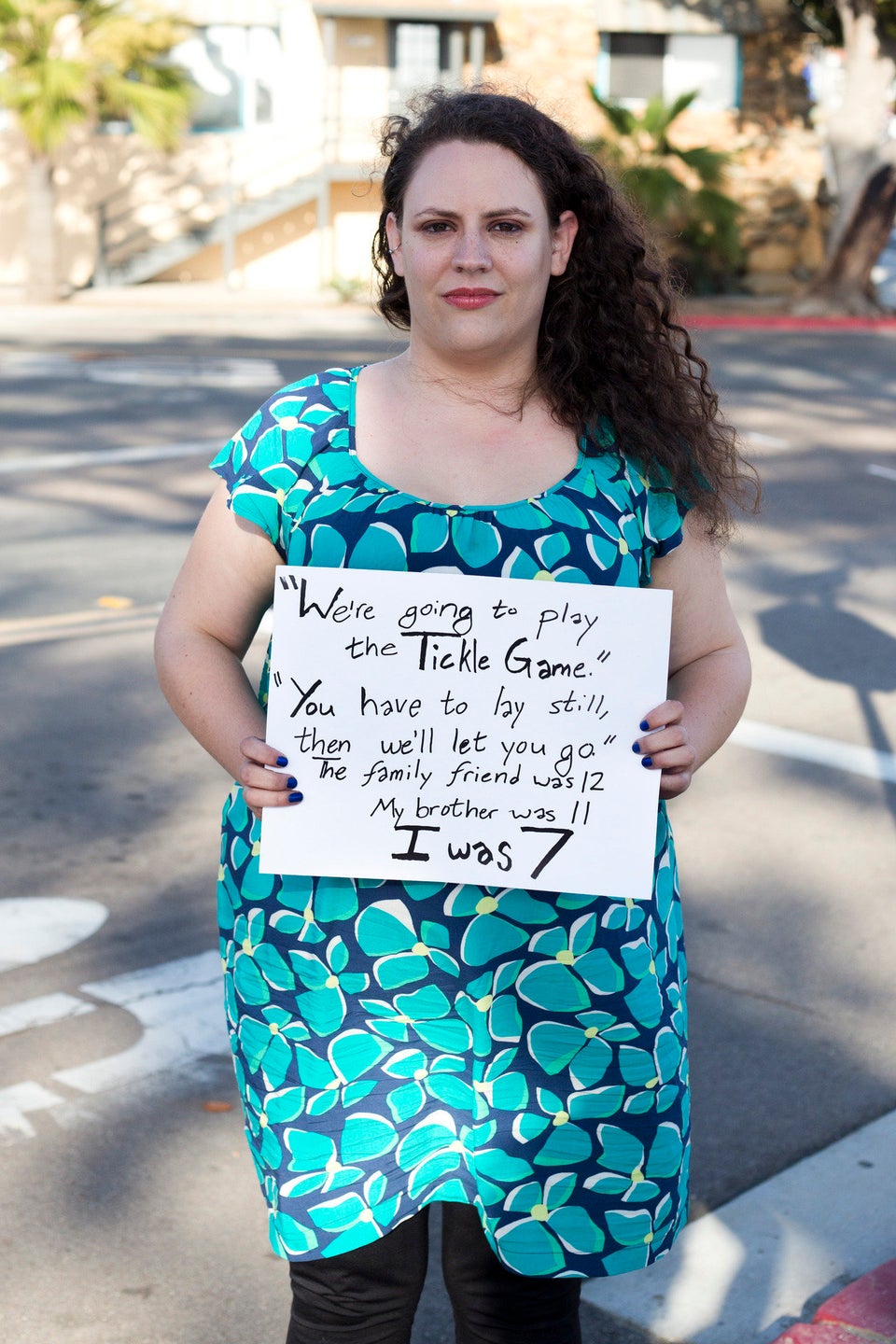 40 Powerful Images Of Surviving Sexual Assault
Popular in the Community