All these images can now be found in the pages of a coloring book meant for kids.
The books, said the company, will now come with new supplemental pages.
These additional pages include an introduction to the militant Islamic State group, also known as ISIS, ("This is what ISIS wants to bring to America and its people," reads the page that has the image of the crucified man. "What are you going to do when they come for you?") and the five Guantanamo detainees ("Obama administration broke the law by freeing 5 Taliban terrorists").
The books also have depictions of bin Laden and a portrait of accused Boston Marathon bomber Dzhokhar Tsarnaev emblazoned with the words "stone him."
(Story continues below images)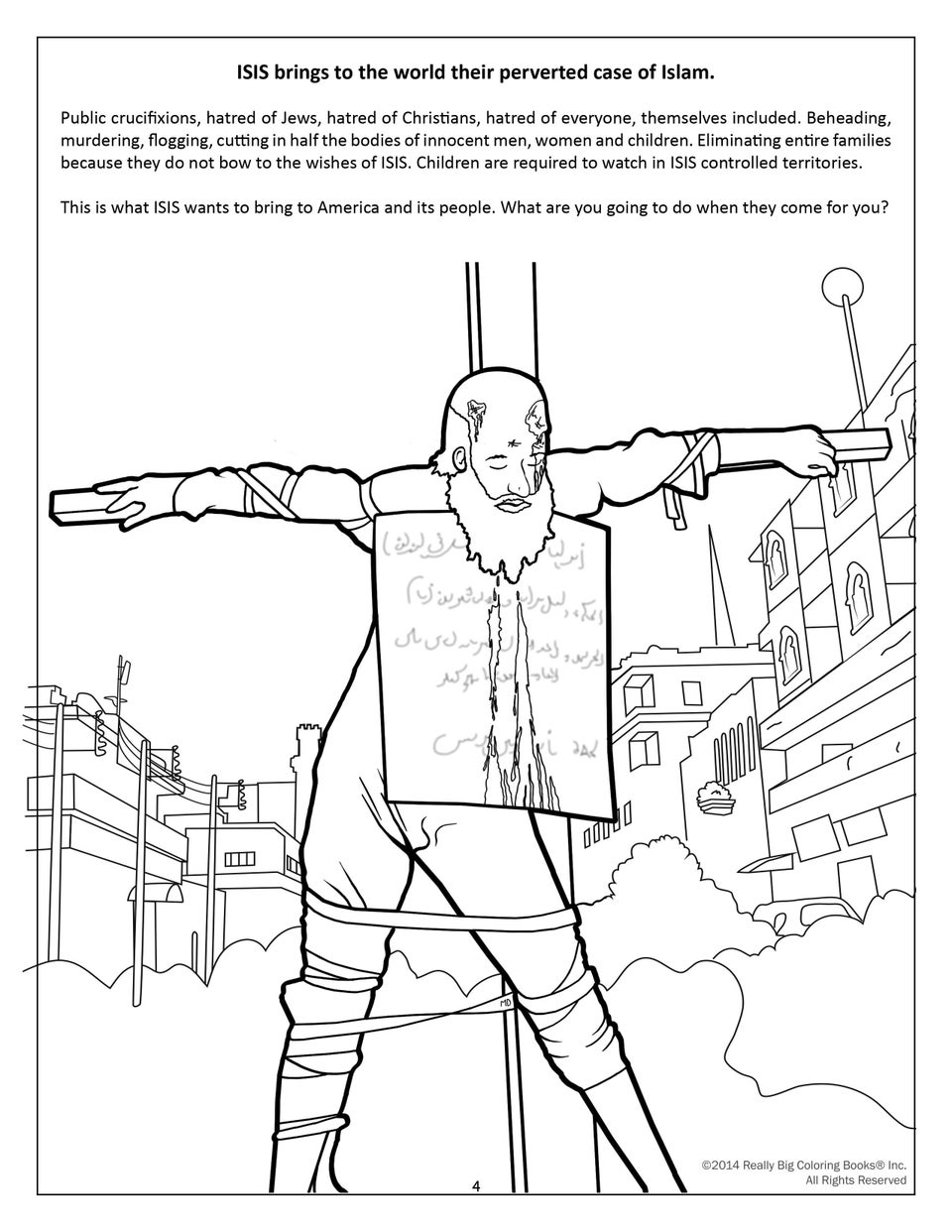 Really Big Coloring Books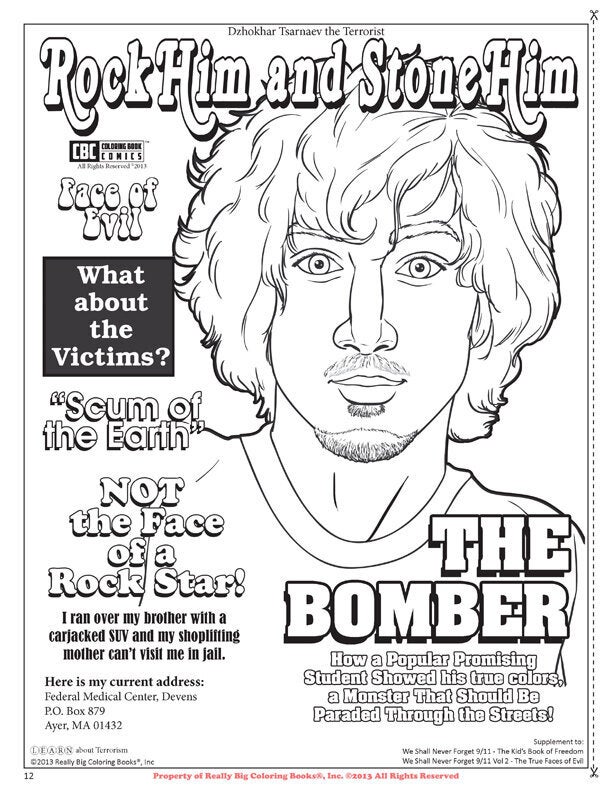 Really Big Coloring Books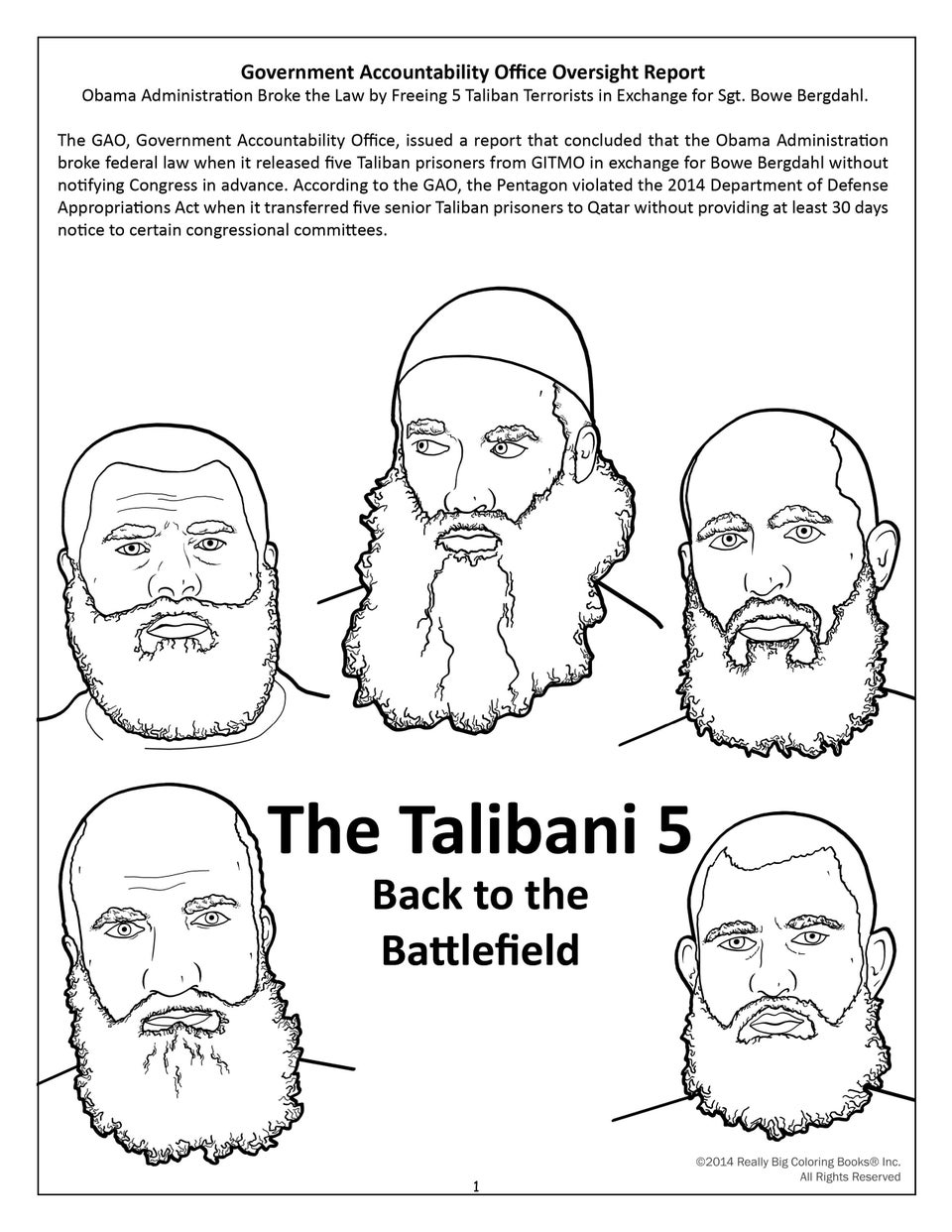 Really Big Coloring Books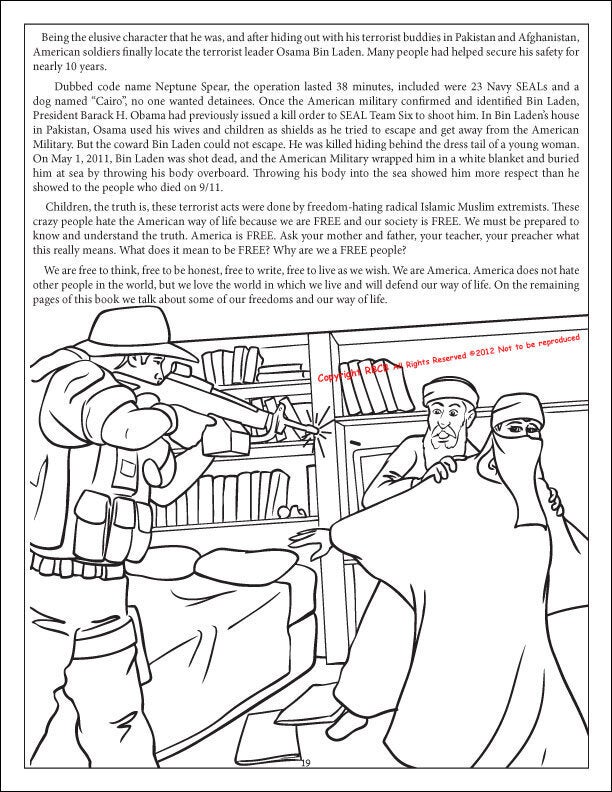 Really Big Coloring Books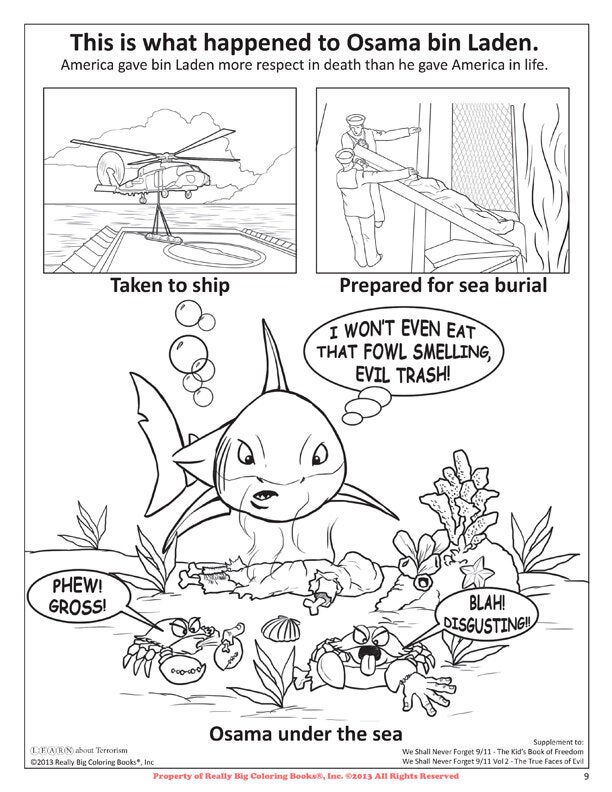 Really Big Coloring Books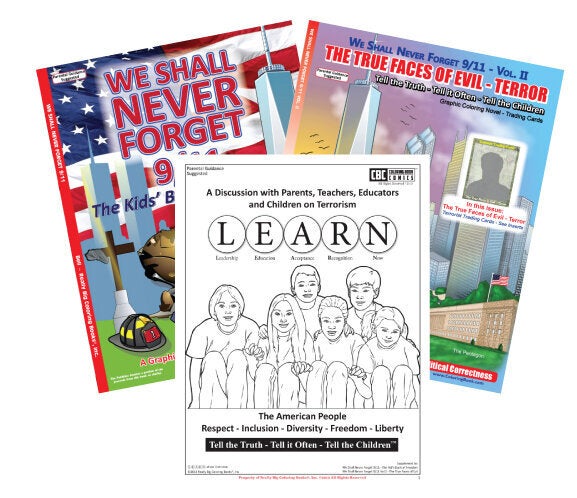 Really Big Coloring Books
"These are books that actually explain what's going on today," Bell says in the video. "[Terrorists are] murdering people by the hundreds, by the thousands. Today, right now in Iraq, they're cutting children in half because they're Christian children... We're trying to educate the country on these animals, these brutal people, these terrible humans on the planet called ISIS, these terrorists."
Bell, however, has defended the books, saying that the content is purely educational and is not at all about fear-mongering or bigotry.
"The books are not about denigrating or maligning Muslims or the Islamic Faith. The books are about terror from where it originates," Bell told The Huffington Post in an email Thursday. "There is not a racial component to the books. ... We do not cover race or religion, we do cover radicals of all backgrounds."
He added that the books, which he says have been selling well, are meant for older children. He said that adult supervision is recommended.
This post has been updated with comments from Wayne Bell.
Popular in the Community