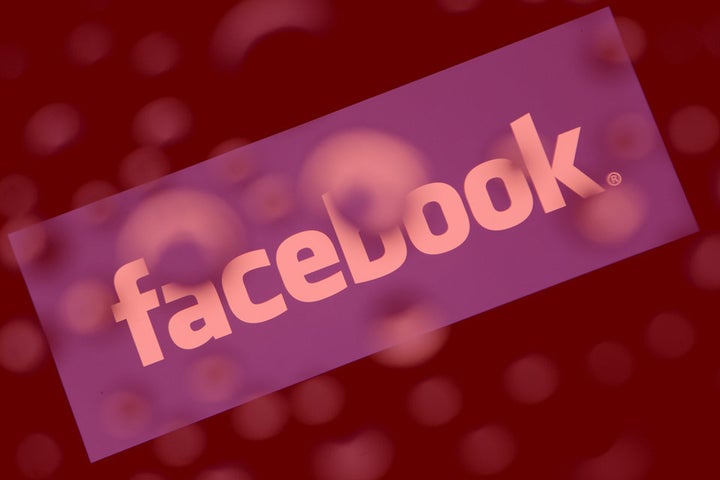 Texas police arrested 45-year-old Kenneth Alan Amyx after he allegedly posted photos on the Internet showing himself and the bloodied, lifeless body of his live-in girlfriend, 43-year-old Jennifer Streit-Spears.
"Her friends and family saw the disturbing photos," Plano police spokesman David Tilley told The Huffington Post. "That's not something that people should have to see, especially when it's someone that they love and care about."
Officers were dispatched to the couple's Plano apartment on Sunday, after Streit-Spears' sister reported seeing the two chilling photos on Streit-Spears' Facebook timeline. The photos were captioned with the words "Please pray for us" and "Love you all."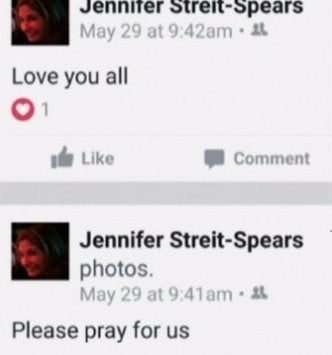 One of the gruesome photos reportedly depicted what police believe to be Streit-Spears with her throat slashed. The second photo is allegedly a selfie of Amyx's blood-spattered face.
Authorities discovered Streit-Spears' body when they arrived at her apartment to investigate the posts. She reportedly died from multiple stab wounds. Responding officers also discovered Amyx inside the home. He was suffering from superficial stab wounds that detectives believe were self-inflicted.
Fran Stamey, a friend of Streit-Spears, told CBS Dallas/Fort Worth she was shocked when she saw the grisly photos.
"They were extremely scary," Stamey said. "I just started to reach out to our mutual friends to see if anybody knew anything. It's hard to think that somebody would just do something like that and have the guts to post something like that."
Streit-Spears's sister, who does not wish to be identified, told The Daily Dot the graphic images remained online for 36 hours until Facebook finally removed them.
"I did ask them to remove [them] several times," the sister told the Daily Dot. "They told me I could block Jennifer if I didn't like what she posted and gave me other similar options."

A Facebook spokesperson told The New York Daily News the company initially declined to remove the photos because the company believed they were a possible cry for help, posted on behalf of the victim.
"Facebook has long been a place where people share their experiences and raise awareness about important issues," the spokesperson told the Daily News. "Sometimes, those experiences and issues involve violence and graphic images of public interest or concern."
Tilley told HuffPost that detectives have copies of the posts and have "logged them as evidence."
Amyx is facing a murder charge in the slaying. He has been held at the Collin County Detention Center since Sunday. He has not yet retained an attorney, according to records.
A motive for the murder has not yet been determined.
"There has not been any previous calls to that location regarding any problems with them," Tilley said. "There's speculation, but nothing that has been confirmed at this point."
Tilley added, "Many domestic violence incidents happen behind closed doors and not only do we not know about them, but their friends and family don't know about them."
According to Streit-Spears' Facebook profile, she graduated from the University of North Texas in 1998, where she majored in criminal justice.
WFAA-TV in Dallas reported Amyx has prior arrests for child sex abuse and indecency with a child. The disposition of those cases was not readily available Tuesday.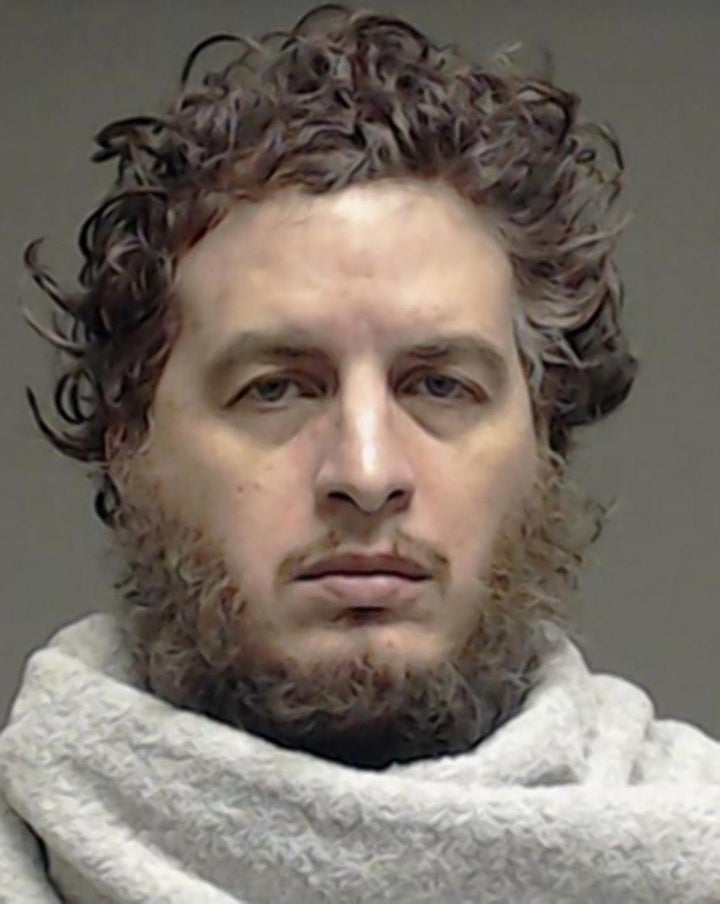 "I didn't see them every day," Dunafan said. "I don't want to say often but I mean I never heard anything anytime you saw people coming out of there they looked normal, didn't look angry didn't look like murderers or anything."
Tilley said detectives are working hard to determine what led up to the tragic slaying.
"We want to know why this took place," he told HuffPost. "Homicides are not common in our city. The majority of the homicides we work are, unfortunately, domestic. But, this reaches a little bit higher level of disturbing simple because of the Facebook posts. That is not something that I think is very common across the nation. It was very disturbing and we want to know how we can prevent this from happening again in the future.
REAL LIFE. REAL NEWS. REAL VOICES.
Help us tell more of the stories that matter from voices that too often remain unheard.
BEFORE YOU GO
PHOTO GALLERY
Infamous Serial Killers