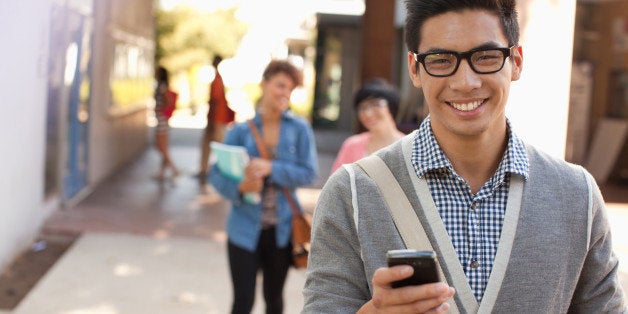 High school seniors across the country will soon be making one of the most important choices of their lives: where to go to college. Questions will swirl in their heads -- What is the best college for me? Can I afford it? Will I do well there? Will it prepare me for a career once I graduate?
Given the rising cost of higher education, I believe that small independent colleges will demonstrate they are a sound investment, as well as an added value, for students who want to succeed during their college years, and beyond.
Let us consider the following important and much discussed criteria:
Accessibility. Many believe that private colleges lack diversity and only enroll wealthy students. That is a myth. According to the National Association of Independent Colleges and Universities (NAICU), both four-year private colleges and four-year public institutions enroll the same percentage of full-time minority student undergraduates -- 26 percent. In addition, public and private colleges enroll similar percentages of full-time undergraduate students from low-, middle- and upper-income families as four-year public colleges.
Affordability. To keep college accessible and affordable for middle and lower income families, private colleges offer generous institutional aid programs. Centenary, for example, provides 94 percent of our traditional, full-time students with some form of institutional aid that does not have to be paid back. Many small, independent colleges do likewise. This level of financial support makes the cost of private college tuition competitive with public colleges and universities.
Outcomes. Using the criteria of graduation rates, graduate earnings, and advanced degrees, small private colleges and universities shine. Students at private colleges graduate faster than their peers at public universities (in four years versus five or six years), so they are more likely to avoid extra semesters of tuition and begin their careers and earning years earlier.
Beyond performing well in the three criteria listed above, small private colleges -- because of their size and decision-making structure -- can be more nimble, innovative and responsive to market developments. At Centenary, we offer a student-centered learning environment that integrates a liberal arts education with career preparation. This approach enabled students in last year's Event Management class the opportunity to operate one of the more than 40 concession stands at the 2014 Super Bowl. Our Fashion Design and Merchandising students are working with a local nonprofit organization that works to empower women living in shelters through sewing, to design hospital gowns and shirts that can accommodate port-a-caths during chemotherapy treatments. These innovative programs are giving students the hands on, practical experience that will prepare them for rewarding careers.
I encourage students and their families to understand the true added value of small independent colleges in the broad and complex tapestry of American higher education. When you consider the individualized attention, leadership opportunities, and experiential learning environments students are exposed to at these institutions, you come understand their true value.
Centenary College is located in Hackettstown, N.J.
REAL LIFE. REAL NEWS. REAL VOICES.
Help us tell more of the stories that matter from voices that too often remain unheard.