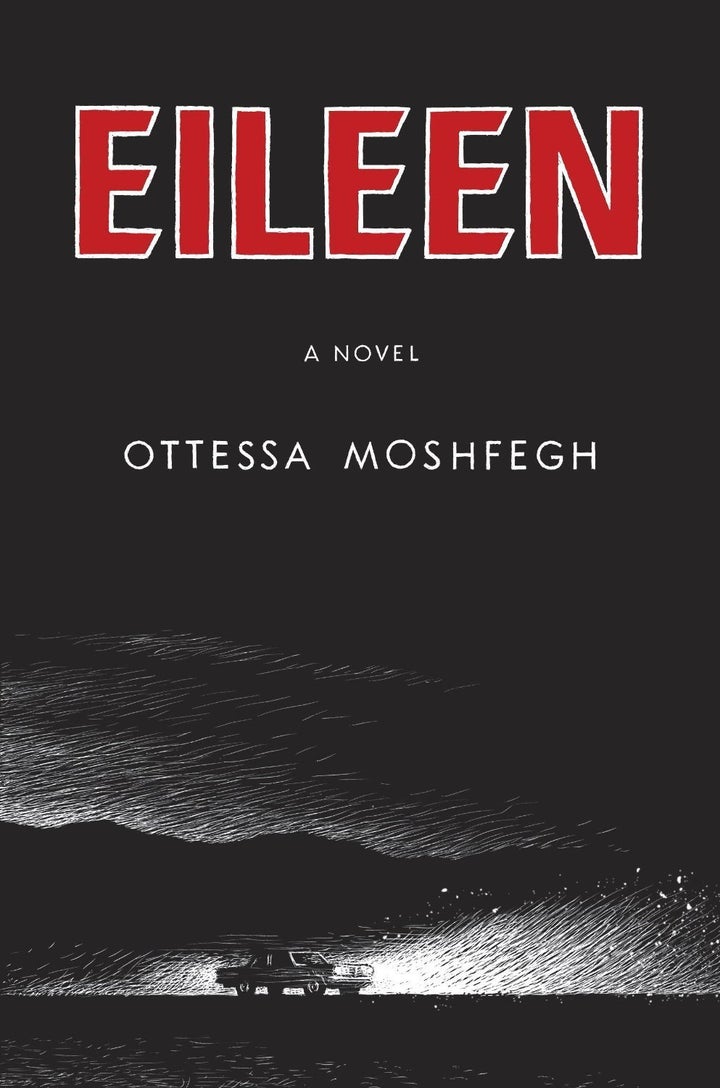 A passionate new friendship might be a lifeline for the troubled young woman at the heart of Eileen. But not in the way she hoped.
If you've read Ottessa Moshfegh's short fiction, in The Paris Review or in the form of her novella McGlue, you'll know what to expect from her novelistic debut. Moshfegh writes about a range of characters -- a sexually deprived Chinese man who visits a prostitute, a sailor from New England who murders his best friend -- but utter wretchedness remains a hallmark.
So, in Moshfegh's usual adept style, Eileen, the titular protagonist of Eileen, can both manage to be heartachingly relatable, with her unrequited crushes and her physical insecurity, and so repugnant and perverse that I squirmed at times against the urge to turn away.
Narrating a pivotal week in her own young life 50 years later, Eileen gazes upon herself with the unsparing cruelty of a teenage girl mixed with the measured pity of a far more experienced woman. "The terrain of my face was heavy with soft, rumbling acne scars," she recalls. "I hated almost everything. I was very unhappy and angry all the time." Her frank, if slightly repulsed, narration makes her youth of unwashed clothes, intense laxative-induced defecation, menstrual messes and spit-out chocolates jump so vividly to life that readers themselves may yearn for a shower.
Eileen was a bitter, desperate, hopelessly hopeful young woman who wore her dead mother's clothes and spent her weekends stalking Randy, a handsome guard at the correctional facility for juvenile boys where she worked. Her father, a former cop and current drunk, required constant vigilance and repaid her with creatively nasty insults ("I can't eat a stick of butter for dinner, Eileen. Be reasonable. Be smart for once").
And then, like an angel descending from heaven to raise the wretched Eileen from her unmitigated squalor, Rebecca Saint John arrives to take a post at the prison. Tall, elegant, fiery-haired, she seems out of Eileen's league, and yet Rebecca instantly sets about winning her over. Captivated by her educated, upper-class new friend (Rebecca, incidentally, means "captivating"), Eileen dares to dream that this is the key to a longed-for escape.
Which, in a way, it is. But not, of course, in the rose-tinted manner our protagonist expects.
With almost surreal speed, Rebecca seduces Eileen into a lurid, morally muddled act, which necessarily alters her life irrevocably. And while even the elder and wiser Eileen, as she narrates, seems to imply she was entrapped by Rebecca, left absolutely no choice, there's a note of long-suppressed thirst for violent retribution in what follows.
This final twist belongs in a soap opera, so pat and unlikely is it -- a shame after Moshfegh's masterful construction of an atmosphere of unease, which flickers out with an "um, really?" This can't help but undermine the haunting resonance of Eileen's dark themes, though she does take on deeply unsettling realities. She plumbs the depths of violence people can visit upon their children, and the impossibility of inflicting revenge or even defense upon one's parents. Without totally disappearing, Eileen is shackled forever to her vicious father, a servant to society's expectations of filial duty.
Finally, that image endures as the success of this debut: a girl who isn't an object of desire or even particularly appealing, but who aches to be seen and loved; a kid who is decidedly not all right.
Ottessa Moshfegh's literary suspense debut lacks in the suspense department, but makes up for it with a painfully honest, even grotesque, character study of an unloved, uncared-for girl.
What other reviewers think:
The LA Times: "Eileen adopts convention and dips it into murky Moshfeghian brown, which is more staunch bleakness and delightful filth than any antique sepia."
Ottessa Moshfegh has published short fiction in The Paris Review and has won the prestigious Plimpton Prize. She is a Wallace Stegner Fellow at Stanford. Eileen is her debut novel.
Readers who are drawn to creepy, unsettling fiction and books that evoke the physicality -- and even grossness -- of being human.
"I looked like a girl you'd expect to see on a city bus, reading some clothbound book from the library about plants or geography, perhaps wearing a net over my light brown hair. You might take me for a nursing student or a typist, note the nervous hands, a foot tapping, bitten lip. I looked like nothing special."
"So here we are. My name was Eileen Dunlop. Now you know me. I was twenty-four years old then, and had a job that paid fifty-seven dollars a week as a kind of secretary at a private juvenile correctional facility for teenage boys. I think of it now as what it really was for all intents and purposes -- a prison for children. I will call it Moorehead. Delvin Moorehead was a terrible landlord I had years later, and so to use his name for such a place feels appropriate.
"In a week, I would run away from home and never go back. This is the story of how I disappeared."
The Bottom Line is a weekly review combining plot description and analysis with fun tidbits about the book.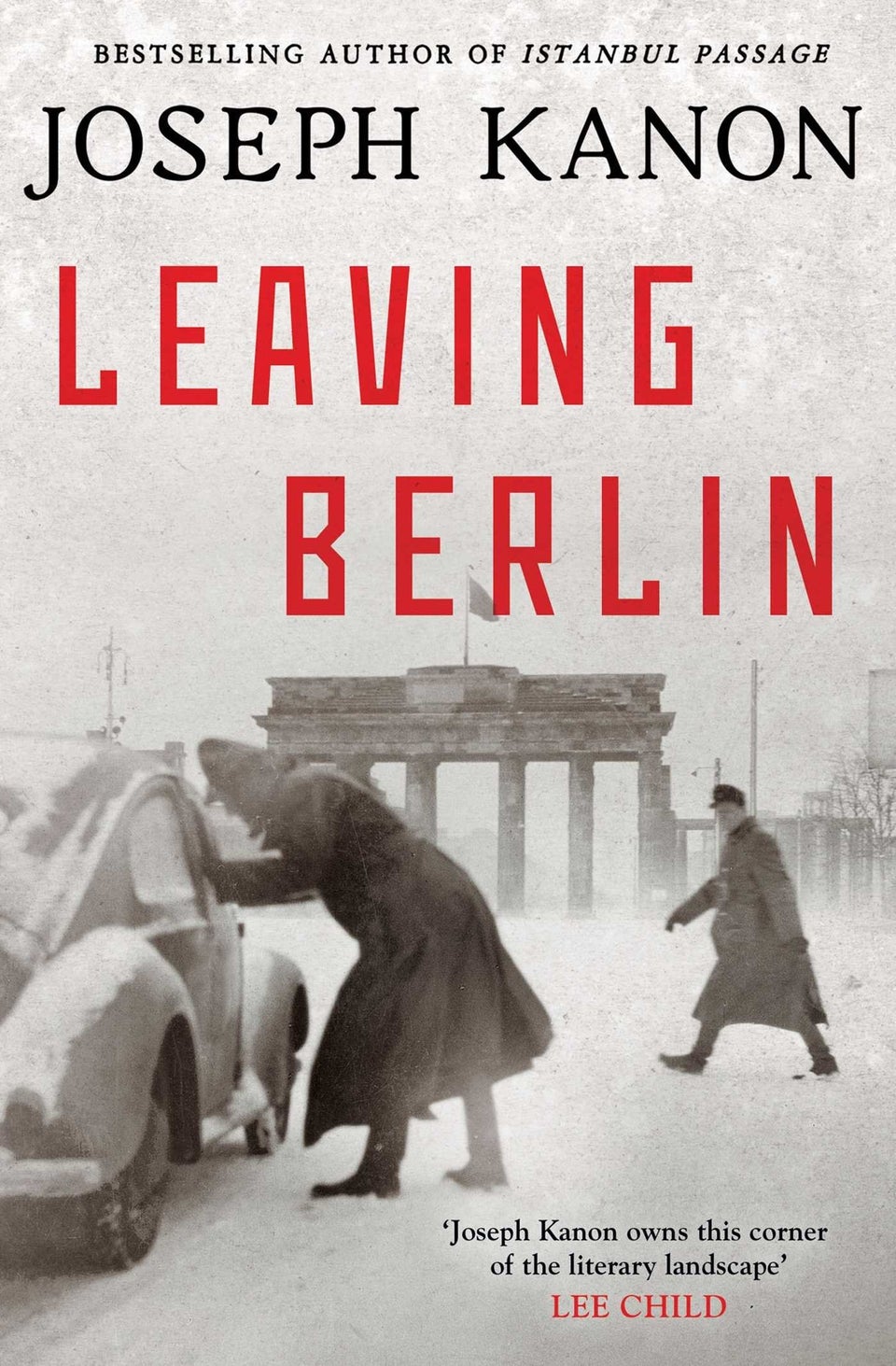 9 Novels That Will Keep You In Suspense
Related
Popular in the Community