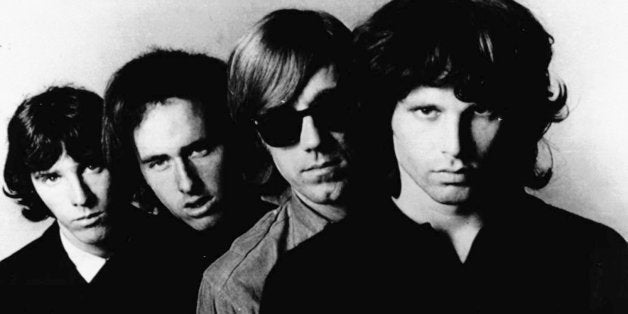 Gosh, I'm pleased and flattered that our music is now in the Library of Congress, but it also feels a little weird because we were on Nixon's hit list along with Jane Fonda, Tom Hayden, and other "radicals." Now, we're "cool?" It's definitely cool to be alongside Joan Baez, The Righteous Brothers, Gerry Mulligan and Steve Martin.
It reminds me of something Jim (Morrison) said: "It's that old thing like a first novel, they usually give the cat a break, everybody kind of pats him on the back. And the second one, they really chop him up. Then if he does a few more, and shows he has staying power, they say welcome back to the fold, the family embraces you. I think it will be the same way with us. We just have to hold out for a while, and one day everyone will realize: 'They're just like old friends, they've been around for years now -- they're part of our nation's psyche.'"
Jim said this around the time he was up on charges in Miami. False charges, by the way. He didn't expose himself... I was there! He was definitely drunk and yet was acquitted of public drunkenness. So goes the justice system. Outgoing Governor Crist pardoned Jim as a kind gesture to the deceased, but a pardon implies guilt.
Lighten up, John, these government people are trying to make nice. Accept the praise, damn it. I guess Jim was right; after almost 50 years, The Doors are part of the national psyche now.
Popular in the Community