Since the results of the presidential election, countless parents have expressed their reactions on social media. And many are posing the same question: "What do I tell my children?"
While many are grappling with this question, parents have also tried to answer it ― tweeting what they told their children this morning and the kinds of people they hope their sons and daughters will grow up to be.
While many expressed a sense of fear for the present, they also hold onto hope for the future and the way their parenting will shape the citizens of this country.
Here is what parents are telling their kids about this election.
Whatever you're feeling, know that there are other parents feeling the same way.
Before You Go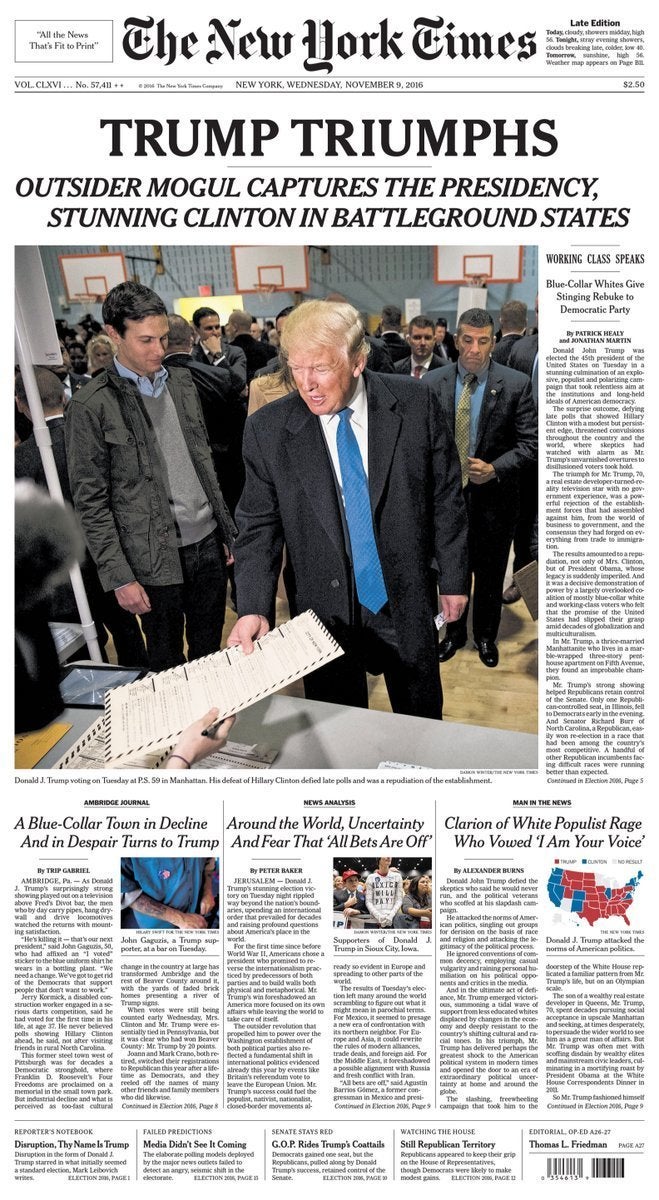 Newspapers React To President Trump