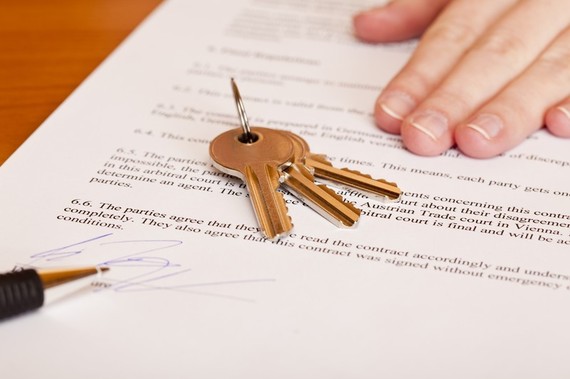 Remember the good old days at the home closing table? Sure, there were lots of documents, particularly the loan docs, to sign. But that HUD-1 closing statement was just two pages long. And, all of the numbers for both the buyer and seller side were right there for the world to see. The closing officer would walk the buyer/seller through the entries on their side, everyone would sign, and the keys would transfer.
The problem was that the real estate and mortgage crash revealed a number of problems with people who either didn't understand the loans they were taking on or they were surprised at closing with extra fees they didn't expect. It's too late at that point to just walk away, so they would sign anyway, though some would complain.
The government had already decided to simplify the HUD-1 by doubling the number of pages to four. That's not necessarily a problem, but many real estate and mortgage professionals actually found that their borrowers were more confused by the new four page form than before. The crash brought more scrutiny to the process and particularly loan disclosure of rates and charges. The goal was to make it less likely that the borrower would be surprised with unexpected fees or a higher mortgage payment at the closing table.
New rules were necessary, and they are now slated to take full effect in October of this year. The acronym of the day is TRID. It encompasses two others:
• TILA - The Truth In Lending Act
• RESPA - The Real Estate Settlement Procedures Act
• It's really now TILA-RESPA, or TRID for short
And, it's no longer four pages; it's up to 8 or 9. There will also be different documents for both buyer and seller, no longer combining the numbers on one. The word is that it actually is rather consumer friendly, and it is expected to make the process more understandable and avoid borrowers ending up with charges or mortgages they didn't expect.
The biggest change is in the addition of a 3-day review period if certain changes are made in the days before closing. In these situations, the 3-day review would kick in:
• The APR, Annual Percentage Rate, of the loan is increased. If it's lowered, no review is triggered. This is only for an increase of 1/8 percent or more on a fixed loan or ¼ percent on an adjustable rate loan.
• If a pre-payment penalty is added.
• If the basic loan product changes, such as from a fixed loan to an adjustable rate loan.
This seems fair and could trigger some 3-day reviews. However, it's more likely that lenders will get much better at disclosure and sticking closer to the original rates and terms they quoted in writing.
There are frequently unexpected changes to the closing documents and numbers in the final days, such as defects found in the walk-through before closing. The rule-makers have been clear in stating that these type of items will not trigger a review situation.
There are a couple of ways to consider this a "glass half full" thing. First, it looks like it may actually help borrowers to walk through the door of their new home with a clear understanding of their obligations. Also, it's spawning a number of new support business structures to deal with the regulatory issues; maybe helping the economy.
REAL LIFE. REAL NEWS. REAL VOICES.
Help us tell more of the stories that matter from voices that too often remain unheard.