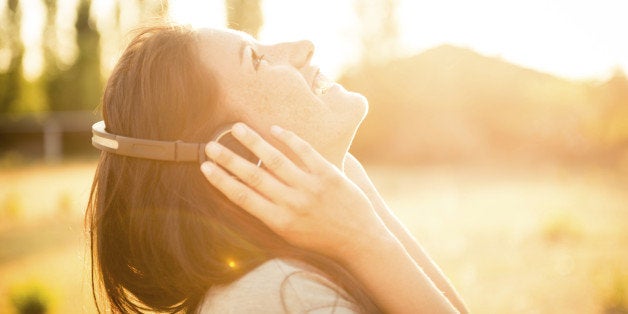 As a traveler and wanderer at heart, it has been in the last decade that I have fully realized the significance of listening to your instincts. Whether that is traveling to far off lands, starting your own business, or using your voice to take a stand for the nonsensical discrepancies of our world, the power of living into these feelings within yourself is very important to not only your own journey, but to the story that is being played out and begging for your participation.
In this journey of life, we are participants, not pawns.
We are here to live into our unique purposes. We all have passions and desires that are idiosyncratically formed specifically to the heart that we were given for a reason.

There is a significance in following your heart and living into your dreams. We only have so many breaths on this earth and those breaths are bound by each moment that has been given to us and play a central role in the story this life.
The instinctual feelings in which I speak of, for me, come in the gentle form of traveling the world, writing about the beautiful process of our hearts and sharing in hopes of encouraging others.
Over the last few months I found myself exploring Central and South America. I wandered, listened and most importantly observed. While in Nicaragua I was immersed in a culture that is much different than the one we look around and see here in the U.S. Nicaragua is beautiful, breathtaking, and it is also heartbreaking. The poverty is powerful and is waiting for change. Another reminder of the immense disparity that is prominent in our world.
And so, I write and I will share... I will share in an attempt to live into my unique purpose in hopes it will perhaps help others to live into theirs.

For we all are figuring out this life together.

Here is a short narrative on the feelings surrounding returning home after such a substantial journey.
She walks in the door after a long voyage.
She steps foot on the lush carpet of her brothers home, an instant comfort as the smell of vanilla and spices hits her nose.
She walks slowly on the soft carpet beneath her feet and puts her stuff down in the spare bedroom that has been made up for her. The big, over sized comforter placed neatly on a bed fit for a queen.
She smiles because she is exhausted, it has been a crazy journey. With a wake up call long before the sun rises, a precious young Nicaraguan sharing an amazing conversation as they drive the long dirt road to the airport, only to follow up with a missed flight, multiple layovers and a mini (perhaps rather large) emotional breakdown with the not-so-nice flight assistant, she is ready for some comfort.
So, why does she feel a tugging in her chest as she walks into what many Americans find to be the normal equivalence of comfort in our all too familiar suburbia?
She's traveled the world and she has seen a lot in her short years on earth. She has watched as women in the Cherangani Hills of Kenya walk miles for their daily water. She has seen hundreds and hundreds of Cambodian amputees and their families struggle in poverty. She has seen the trash lined streets and failing infrastructure in countries all over the world. She knows the familiar smell of sweat mixed with the pungency of filth...
She knows that these white picket fences are not all there is in this in-depth world.
As she basks in the thick carpet and warm shower, she feels a certain longing for the discomfort of traveling the world.
Perhaps she just needs to settle back in, this is what she tells herself every single time she returns from a trip as she struggles with the mind-boggling discrepancies that are a very real and very big part of our existence.
She goes to sleep, ready to rest her weary brain that seems to constantly struggle between longing to change the world and longing to simply enjoy it.
As she wakes she feels a little more herself, a little more refreshed, slightly less engulfed in the reigns of anxious expectations of what will be next. Not quite herself, but not as lost as when she was consumed with exhaustion.
As she makes the drive back out to her home, nestled sweetly in the breathtaking Columbia River Gorge, she finally starts to feel a sense of peace. A wave of complete surrender to the fact that she is exactly where she is meant to be for this moment. Surrounded with God's beautiful, intricate creation.
She walks in her front door and her cozy, tiny, perfect space feels warm and inviting.
She drops her bags and sits heavily in her chair.
She thinks about her journey over the last few months.. she listens and acknowledges the instincts that are within her, that she will indeed help change the world, continue to travel to foreign seas, and venture along the thin line of safety and exploration, forever.. and in this moment, she is also very, very grateful to be home.