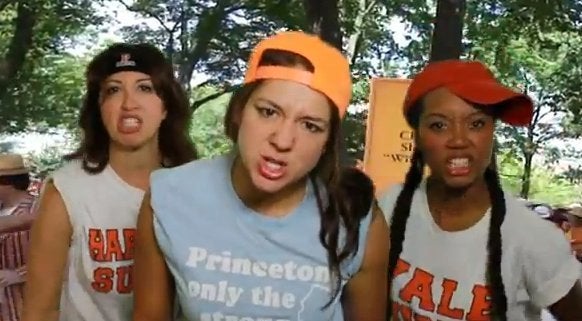 Some might be intimidated by a woman with an Ivy League education, but one Princeton alumna is determined to set the record straight with a catchy rap song.
WARNING: The video below contains adult language.
"I got a lot in common with Michelle Obama / This brain, these arms and our alma mater," Muller raps as she recounts her years on campus studying literature and singing in the glee club.
However, as many recent graduates soon discover, a college degree doesn't necessarily lead to a six-figure salary.
"Yeah, you know they always told me that knowledge was power / So how come I can't make more than $14 an hour?" Muller asks, momentarily questioning her career as an artist.