In a report from the Today Show, a crash test lab in Michigan tested the outcome of a child-like dummy fastened in a car seat, wearing a winter coat and impacted by a crash going at a speed of 30 mph.
At one point in the crash test, the dummy was pitched forward -- completely falling out of the car seat.
In the video, Susan Auriemma, the Vice President of KidsAndCars.org -- an organization focused on children and vehicle safety -- noted that large winter coats can lead to less-secure straps and therefore prevent children from being properly fastened in their car seats.
"It's misleading to parents," Auriemma told The Huffington Post. "We want to make sure parents know when the children are strapped in and buckled in tight, you shouldn't be able to put more than one finger between the child's collar bone and the belt."
"It's a really important message we need to get out there to parents," she said.
Healthychildren.org, a site powered by the American Academy of Pediatricians, recommends that parents dress children in "thinner layers" while fastened in a car seat, among other car seat safety guidelines.
Additionally, Auriemma suggests placing a blanket or jacket over their child once they are properly fastened in.
The infographic by Diono below highlights the "dos and don'ts" of winter coats and car seats: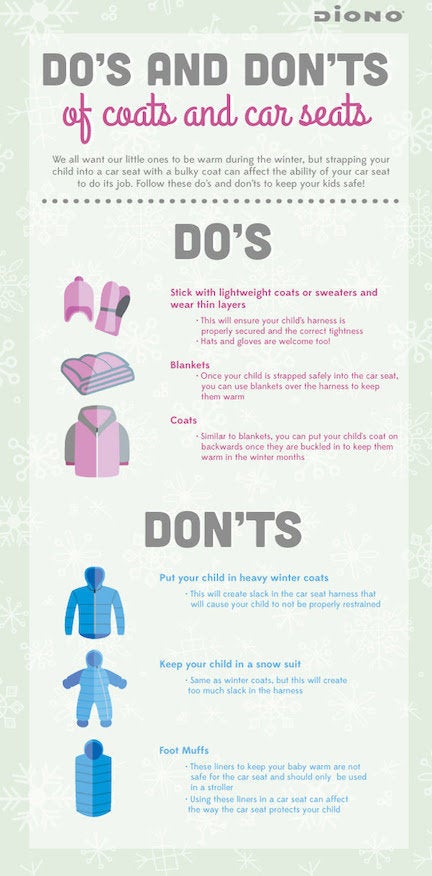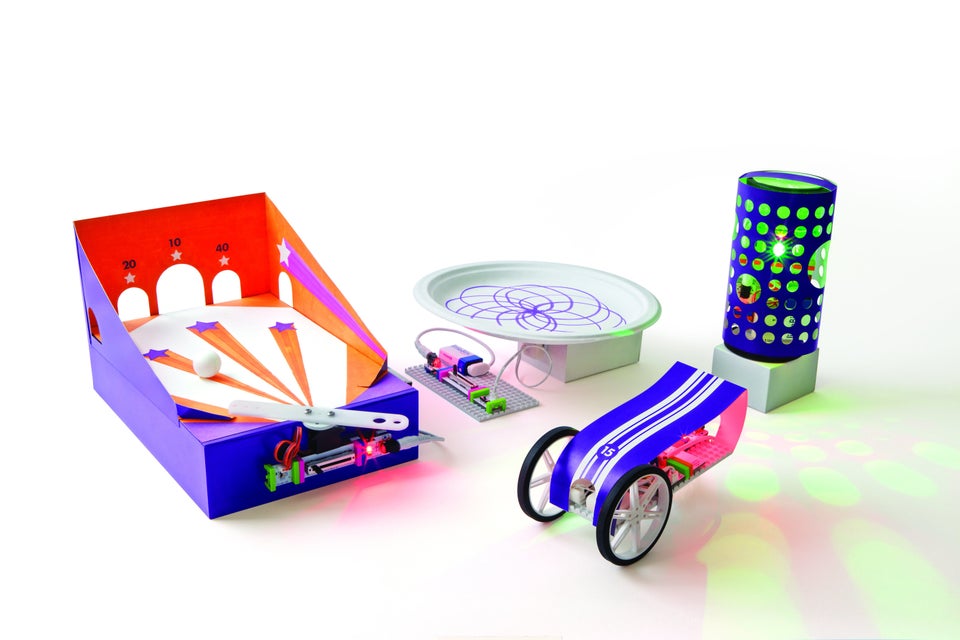 5 Smart Toys For Your Children
Popular in the Community