There has been considerable concern in the press about falling property values in commercial real estate.
The Federal Reserve is again warning that commercial real estate prices may have, "run up too far too fast," reports Bloomberg. Valuations in commercial real estate, "appear increasingly vulnerable to negative shocks," Bloomberg goes on to say.
However, this isn't the first time the Fed has warned about this. In July 2015, the central bank noted in The Wall Street Journal, "Valuation pressures in commercial real estate are rising as commercial property prices continue to increase rapidly."
Given that a great deal of capital inflow from domestic and foreign investors seeking high-yielding opportunities in a low interest rate environment is taking place, I don't believe the Fed is a 100 percent correct in its assessment.
Morgan Stanley has said U.S. commercial real estate prices would be flat in 2016, as compared to previous forecasts for 5 percent growth. Bloomberg reports that analysts are also concerned that income generated from such properties won't be enough moving forward to keep investors happy and help maintain returns in an uncertain environment of slowing earnings, and potential recession.
The Urban Land Institute recently reported nationwide commercial real estate activity is expected to fall over the next three years with prices likely to increase at a slower rate. The group expects for volume to decline over the next three years to $475 billion in 2018.
That's down from $525 billion in 2016.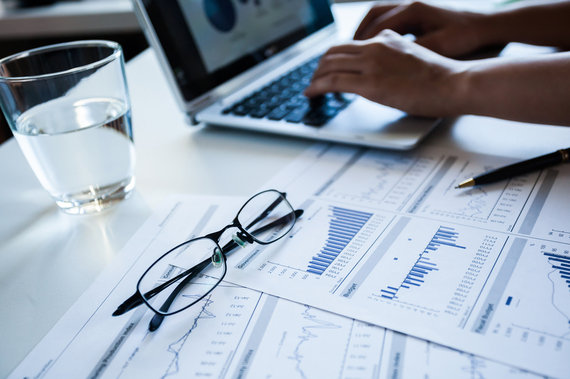 PIMCO, an influential investment management group, is also warning that capital inflows are beginning to decrease. As a result, according to Bloomberg, "U.S. commercial real estate prices may fall as much as 5 percent in the next 12 months amid tightened regulations, a wall of debt maturities and property sales by publicly traded landlords."
I also found it interesting that billionaire Sam Zell is selling multi-family properties at peak prices. While I'll never discount what he has to say, it's an oddly timed sell if you ask me, considering that homeownership is expected to fall for the next 15 years as we begin to see a structural shift in the number of renters, as compared to the number of home buyers.
I don't buy into the fear - and neither should you.
While commercial real estate may see a healthy pullback over the long-term, the demand for property has increased. More Americans are renting. Demand for more industrial and medical office space have been surging, as well.
For example, in 2015, the U.S. industrial sector had an incredible year. Vacancy rates dipped to a low of 6.1 percent nationally and is expected to fall even more this year. Space availability has also slipped to a 15-year low of 9.2 percent, according to NRE Online. Rent growth reached 9 percent in the U.S. alone. It was 6 percent globally. In some areas, tenants are struggling to find available space.
The Urban Land Institute also found that U.S. industrial property rents would remain high through 2018. After that, rent growth is expected to moderate.
We must also consider that 80 million retiring baby boomers are increasing demand for new medical office space. As millions of Americans pick up newly offered health insurance, the demand for new office space is expected to increase 19 percent by 2019, according to the Urban Land Institute.
For example, in Utah, "dominant healthcare companies remain aware of the exponential growth (in Utah) and have been making more aggressive motions to acquire land and expand to enhance and increase services provided to a greater population," according to Cushman & Wakefield, a global real estate services firm.
In Baltimore, Maryland, a growing population is in ever increasing demand for more medical services. New construction has become a necessity, as medical tenants look for new space to deliver services.
In parts of San Antonio and Austin, Texas, new population growth has increased demand for healthcare and new medical office space as well. Residential areas are seeing more urgent care facilities. Specialists are opening shop in retail centers for easier patient access.
There's no doubt that there are some signs of slowing.
For instance, in New York there is a steady slowdown in sales. Malls around the country are under tighter lending standards as well.
More than likely, there may be some cooling after a 12.6 percent run since the end of 2010, as noted by Bloomberg. However, I don't expect a massive dip in property values, as foreign buyers continue to pump funds into the U.S. markets for high-yields in a low interest rate environment.
In 2016 alone Chinese investors have bought - or are in the process of buying - 47 properties worth more than $9.3 billion. That's double the $4.2 billion capital flowing from Canada. For comparison, Chinese investors spent just $6 billion in 2015.
Domestic investors may have slowed their investments but buyers throughout Asia and the Middle Eat are intent on diversifying their portfolios.
Fears of a rampant decline of commercial real estate values has been overblown by the Fed, analysts and the press. We must remember, there are still hot spots to be found, especially where demand outweighs supply.
Support HuffPost
The Stakes Have Never Been Higher
Related
Popular in the Community