As spring arrives, the moving truck arrives! Many of you are currently in the process of looking to buy or rent a new home. Perhaps, you want to cut down on your commute, or you are changing jobs? Many of us time our move for when the kids will be out of school. Just like the birds and the bees, we get moving in spring!
Since it's the time big life decisions are made and real estate activity is really kicking off now, my team at NorthStar Moving took a look back at 2014 and compiled the top 10 cities Americans moved to and top 10 cities Americans moved from last year. As in 2013, the capital of our great nation once again took the No. 1 spot in both lists. It seems many politicians and their staffers are moving on in and moving on out!
Six out of the 10 most moved to cities are located in the southern half of our country with warm climates. While six out of the 10 most moved from cities have cooler climates, including Chicago and Minneapolis which have brutal winters. A warming trend perhaps?
Check out the two lists illustrated in our infographics below to see what trends you can identify! What do you think will be the top cities this year?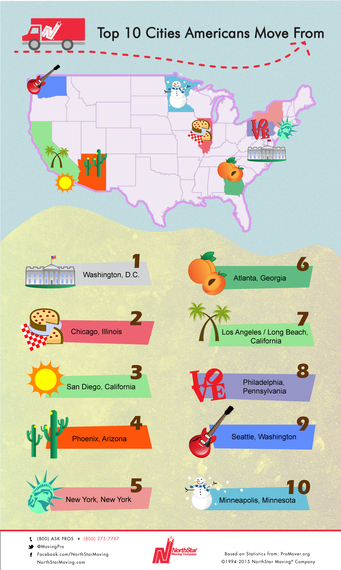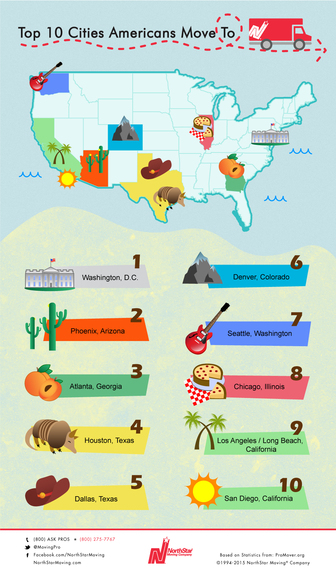 Related