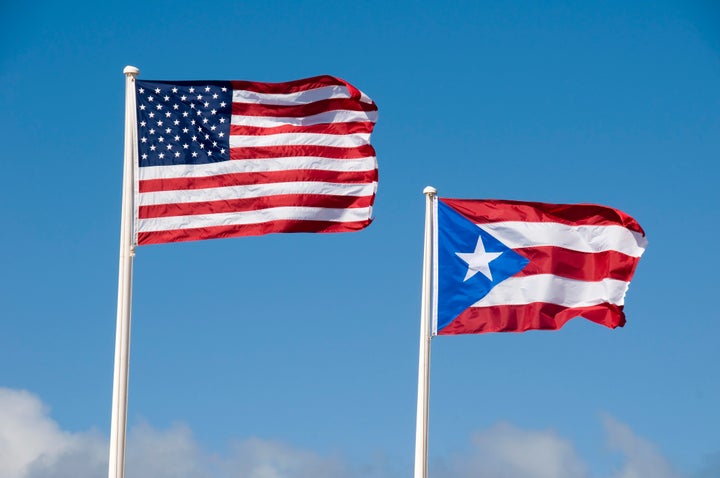 In the spring of 1958, the first Puerto Rican Day Parade marched up a short stretch of Fifth Avenue in New York City. Much like the historic St. Patrick Day's Parade, it included thousands of flag-waving families, lines of banner-bearing marchers, and hundreds of dancers and musicians. Mayor Robert Wagner was on hand to enjoy the festivities and so too was the island's first elected governor, Luis Muñoz Marín.
But the parade was much more than pomp and revelry. It was a purposeful celebration of a community whose rapid and dramatic growth in the previous decade was transforming parts of the Big Apple into La Gran Manzana. Between 1950 and 1960 New York City's Puerto Rican population had grown by more than 180 percent. Where there had been just under 250,000 Puerto Ricans living in New York in 1950, by 1960 there were more than 600,000.
However, as Puerto Ricans grew their presence in New York, they felt the growing sting of discrimination and the outright contempt of many Gotham residents and institutions who wanted to marginalize their influence in our city's life. Like the Irish and other groups of migrants before them, they were caricatured and stereotyped as lazy, hot-headed and crime-prone. Some even wondered loudly if Puerto Rican children could be educated. And yet others raised outrageous alarms about Puerto Ricans spreading diseases.
The Puerto Rican Day Parade sought to change these perceptions. It offered a vision of Puerto Rican life in New York that was vibrant and positive. It showcased the island's rich and varied cultures. Its musical roots in Europe, Africa and the Americas. Its handsome traditional dances. Its professional societies and social clubs. But most importantly, it humanized a population that was demonized daily in classrooms, workrooms, and newsrooms across New York City. Along the parade route, there were smiling faces, not menacing ones. The parade was an affirmation of Puerto Rican worth and a powerful, public rejoinder to those who saw the community as an existential threat to the city.
In the decades that have followed, the parade has continued to press against the worst stereotypes of the community. Every year, growing numbers of Puerto Ricans line Fifth Avenue and wave their flags and sing their world-acclaimed music as public reminders to their neighbors, and to themselves, that Puerto Ricans have much to be proud of. And while its rich history has not been free of contention, the debate looming over this year's parade threatens to overshadow the parade and its message of national pride.
The island's complicated history with the United States, and the ways in which Puerto Ricans of all political persuasions have contended with that history, has given rise to calumnies and misinformation; finger-pointing and handwringing. Last year, Oscar Lopez Rivera, while in jail for 35 years, brought together an overwhelming majority of Puerto Ricans, and leaders such as Archbishop Desmond Tutu, President Jimmy Carter and Senator Bernie Sanders, who were calling for his release. But this year, his recognition at the parade has become the reason for calls for boycotts and attacks directed at the parade. This is unfortunate and unwarranted.
This year's parade honorees include, among others, multi-Grammy Award winner Gilberto Santarosa, Olympic Gold Medalist Laurie Hernandez and a posthumous recognition to Puerto Rican civil rights leader Gilberto Gerena Valentín. And as in years past, hundreds of performers and marchers from the island will walk the parade route strengthening the ties between Puerto Rico and its diaspora.
As in any other community, there are bound to be differences of political opinion. And some of those differences may be significant. But the parade isn't about taking sides or about one individual. It is about an entire community that is five million strong here in the U.S. mainland. As the Parade's theme this year makes clear, Puerto Rico and its diaspora are "one nation, many voices."
One certainly cannot imagine a New York City today without the richness of Puerto Ricans and their culture. They are woven into Gotham's very fabric. They teach in the classrooms that once shunned them. They provide medical care in the hospitals that once ignored them. And they protect and serve the City that once feared them. If that isn't reason enough to celebrate on June 11th, I don't know what is.