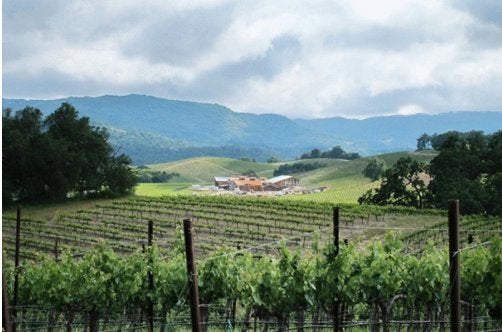 The new Napa Valley is more laid-back, less expensive, and somehow cooler. Bring the kids: Everyone wants to unwind on the Central Coast. FATHOM contributor Christina Ohly tells you how to do it.
---
Low-key and lovely, the Central Coast region of California is being hailed as the new Napa for its undulating hills and vineyards, proximity to the ocean, and stunning scenery. From food and wine galore and landmarks like Hearst Castle to the spectacular rocky beach at Morro Bay, this is a relatively undiscovered gem of a destination -- though probably not for much longer.
Paso Robles ("Pass of the Oaks" in Spanish), in San Luis Obispo County, is located midway between San Francisco and Los Angeles, which makes it a great side trip from either, as well as a destination in its own right. The prices are lower and the vibe is more laid-back than Napa and Sonoma. The area feels authentic, a total mix -- farm workers and fancy types, gay and straight -- which make everything feel inclusive and interesting. Unwind while you sip varietals, lounge by the pool and hang with genuine cowboys. By all means, bring the kids.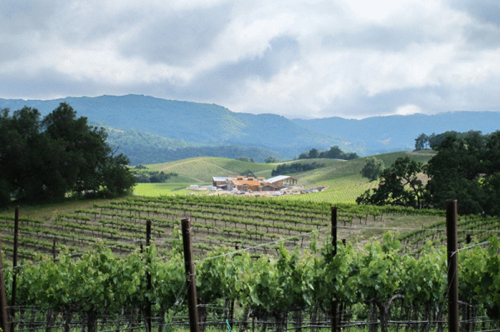 Morning Fuel: The name doesn't scream "breakfast," but locals line up out the door at Hoover's Beef Palace (401 N. Main St., Templeton; +1-805-434-2114) for homemade sausage patties with eggs and enormous biscuits with gravy. This place is so legit that a) they don't have a website, but b) they do have their own slaughterhouse out back. If Hoover's is good enough for area ranchers and farm hands, it's good enough for you. Bonus: You'll banish that teensy weensy hangover you might have sustained from a wine tasting or two (or four) the day before.
Play: If you're in Paso Robles on the weekend, stop at Templeton Farmer's Market for the crazy bounty: artichokes the size of bowling balls, fresh berries, and baked goods. Kids will love the on-site playground and pony rides. For further running around, Barney Schwartz Park has a one-million-gallon lake, pavilions for picnics, and endless playing fields. See how olive oil is made at Pasolivo farm and mill. Their oils make for great souvenirs.
Eat: McPhee's Grill in downtown Templeton serves a delicious bistro lunch with no-fuss attitude. Ancho duck and cheese quesadilla and pulled pork sandwich with shoestring fries are unparalleled. Follow up with a trip to Powell's Sweet Shoppe for dessert. If you're with kids, show them exactly how ancient you are when you buy candy by the decade. Everyone should know Wax Lips, Fruit Stripe gum, and Gobstoppers.
For a casual picnic, stock up on made-to-order sandwiches at Farmstand 46. Of special note, the Calamity Jane: roasted pork, cilantro, pickled daikon and carrots, and rooster aioli on a crusty baguette.
For dinner, go to the lovely Artisan Restaurant, where gouda and porter fondue with andouille, broccolini, and garlic bread is a little slice of heaven. Thomas Hill Organics serves lunch and dinner, with much on the plate coming from their family-run organic farm.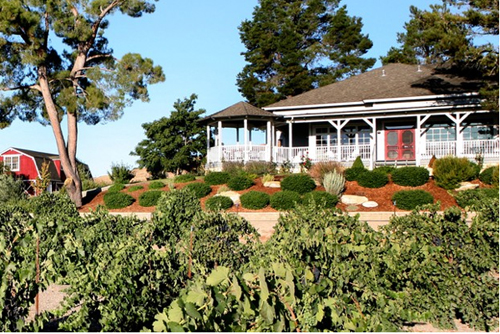 Drink: When in Rome...Great soil conditions, proximity to the ocean, and mixed microclimates: That's the secret behind the hot new wine region's great products. Winemakers around here like to think outside the box, and they're producing interesting and great wines, especially in Rhône varietals. There are more than 200 Paso producers, and many of the best are small, family-owned wineries. Pace yourself. There's a lot to taste.
- Venteux Vineyards (pictured above): Don't miss their incredible Farmhouse Cuvee. Here's a head start on your tasting notes: "I sense hints of lavender, black cherry, fig preserves, and sage."
- Halter Ranch Vineyard: Make for the hills for Côtes de Paso and a fine cabernet sauvignon. The spectacular 900-acre ranch historically produced its wines in an old airplane hangar but recently moved operations to a swanky new gravity-flow winery.
- AmByth Estate: The only certified biodynamic winery in the region.
- Saxum Vineyards: You can't visit the vineyard, but you can buy their noteworthy Syrah, as well as grenache and mourvèdre blends.
- And a few more good ones: Bella Luna Estate Winery, Booker Vineyard, Villa Creek Cellars (they have a restaurant in Paso Robles)
As for the well-known wineries, the ones to visit are:
- Turley Wine Cellars: Their big, bold zinfandel has a serious cult following, so be prepared to pay up: Bottles often trade at two to three times suggested retail prices. At Turley, you can sample many old-vine zinfandels from all over California, as well as from three local vineyards. The estate and the beautiful tasting room are on the old Pesenti Vineyard, which has zinfandel vines that are more than 85 years old.
- Justin Vineyards and Winery: Located down the road from Halter Ranch. Come on Saturdays and Sundays to feast al fresco at Deborah's Room, before hitting yet another tasting room for a sip of their "Left Bank, Bordeaux-style" blend, Isosceles.
- Tablas Creek Vineyard: The terroir in Las Tablas is similar to that of Châteauneuf du Pape. The estate's signature wines are Esprit de Beaucastel and Esprit de Beaucastel Blanc.
If you don't want to drive, call Lush Limo for a full-service tour. (This is a great idea for non-tacky bachelor/bachelorette weekends, though, please, avoid the white stretch at all costs.)
For information on where to stay, when to go, and what else you need to know before you book your trip, visit fathomaway.com.