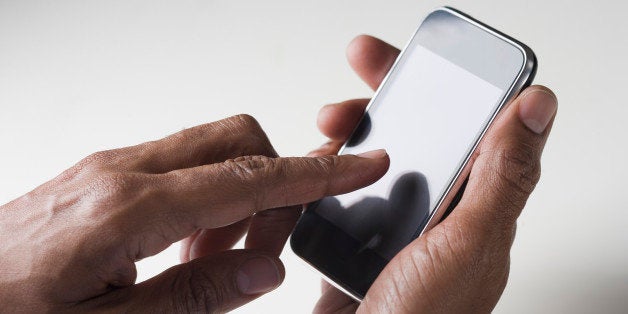 Well, hello there new year. It's a pleasure meeting you. Towards the end of 2014, it became very obvious that my generation does not have the capacity to maintain loyal.
For those who have recently found themselves in committed relationships, please accept my congratulations and I wish you all the happiness and success in abundance. However, for those who remain part of the search to find your one and only -- then all I can say is, hang in there because there is hope. I think. Time will find you the right person -- until then this is what I've discovered thus far.
While reflecting on New Year's, I was so happy to have fun and felt great to survive the celebrations without a hangover the next morning. Aside from the many wishes for a prosperous New Year, there was one text that struck a cord and may have inspired this current topic -- sort of.
It was a picture of a pink and black lingerie item and underneath the image it read: "Happy New Year! It would be a great way to start the year feeling the warmth of your body and please promise me, you will be wearing this (the lingerie) for me?"
What?! I know the person who sent this, however, we hardly know each other that well (and are definitely not dating) to be on the receiving end of such craziness.
I just ignored the text and could not nor did not respond because I couldn't come up with a decent response other than shaking my head in disbelief as I deleted the text.
This is where the article gets spicy and inspired the title for this new piece for you, the readers.
Our young chickies and fellas make up this new society full of instant gratification. We don't bother putting in the work at all -- especially relationships. It seems that the grass is always greener, and instead of taking the time to know someone, it's just better to go for the jugular and lead with our sexual foot -rather than saying "I'd really be honored if you joined me for dinner on Saturday night."
Perhaps I'm too old school and expect too much from a courting situation. Alternatively, perhaps I treasure the planning that goes into a date to make it special, fun -- and most of all memorable.
Does this make me high maintenance?
We are also reaching the point where the validation of your worth to that person for them to choose whether or not you're worth pursuing is when they ask you to "send me a pic, when you're out of the shower, getting dressed, eating, breathing, working, etc."
This happens seconds, minutes, hours or even one day after meeting that person and it's like a feeding frenzy of some sort to make sure they have made the right choice. And goodness forbid, life is too busy to take tons of selfies in a 24-hour period, then the communication with the person completely ends.
Besides, what does that do? We just me an hour ago, and you don't remember what I look like? It's not as if I went under the knife and changed my appearance during that short time.
Or perhaps, the more logical answer is the other person is too busy distracted by the congestion of various other potential eye candy around them and now have deemed the new flavor of the minute worth more pursuing than you.
Regardless, for those hopeless romantics, including myself, here is a parting message: stay strong and firm in your beliefs. Don't give yourself too much to into the digital footprint as you start dating. If you do, there is nothing else more to give or to leave as a surprise when you finally meet the One.
Calling all HuffPost superfans!
Sign up for membership to become a founding member and help shape HuffPost's next chapter