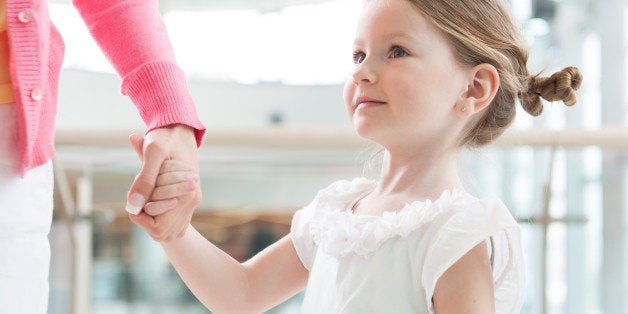 When I was pregnant, I had a very clear picture of who my daughters would be. Tomboys, soccer players, into books, and a bit nerdy. Basically, they would be me. Looking back, this naiveté and narcissism is laughable. We don't create replicas of ourselves (and thank goodness for that).
Fast forward eight years and our house contains an unnatural amount of pink. My girls won't wear jeans, only leggings. There isn't a soccer ball in sight, nor any desire to pursue team sports or even a basic understanding of the game. ("It's not nice, Mom. The other team wouldn't pass the ball to my team.") Our home is chock full of books, which I'm counting as a win, even if our library includes a startling number of princesses as protagonists.
I've long since let go of the idea that I can or should shape who my children are. If they want to wear stripes, plaid, and leopard print together, so be it. If they never play a team sport or an instrument or participate in the school play, that's okay. They don't have to be Girl Scouts or join the debate team. If they want to do any of these things, then I'll support them, but they don't have to. I'm going to focus on keeping them happy, healthy, and safe. Beyond that, I'll let them decide.
But there is one thing I force my kids to do. A daily ritual on which I will not compromise. A foundation that will make any of their other interests possible, probable, and positive. I call it our Family Creed.
My oldest, pictured above in stripes, plaid, and leopard print, wants to be an ornithologist. My youngest wants me to wash her Frozen dress and paint her fingernails. We all have different priorities. As long as they both know that they are strong, brave, smart, funny, kind, beautiful, and important, then the rest is fine with me.