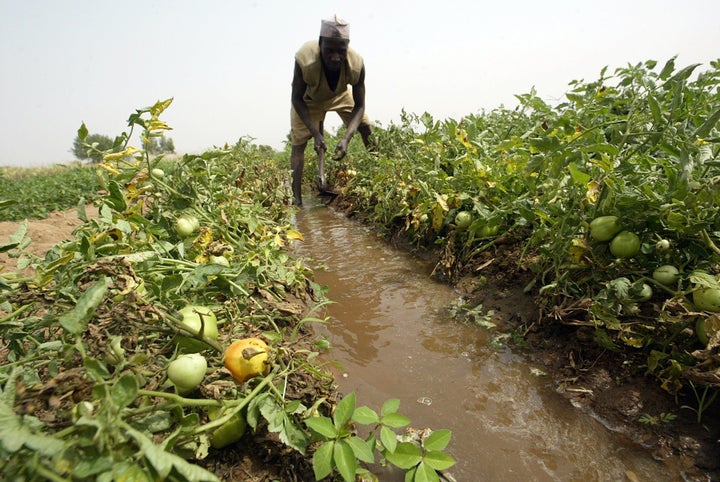 WASHINGTON -- When people think of violence in Nigeria, they usually think of Boko Haram, the militant group that terrorizes parts of the country's northeast. But there's another long-running conflict in Africa's largest country: the one between farmers and herders in Nigeria's central region, known as the Middle Belt. There, disputes over land have claimed more than 6,500 lives since 2010, although experts say the actual death toll is likely much higher.
While Nigeria's military has publicly battled Boko Haram in recent years, conflicts between farmers and herders have also escalated, as bigger herds of cattle have encroached on greater parcels of farmland. Religious and ethnic differences tend to exacerbate the disputes over land use and water rights. Herders from the north of Nigeria tend to be Muslim, while farming communities in the south are generally Christian. The Middle Belt is where they overlap, and is comprised chiefly of eight states stretching across the middle of Africa's most populous nation.
"Land ownership is very unclear in the Middle Belt," explained Lisa Inks, director of conflict management programs in Nigeria for Mercy Corps, a nonprofit global humanitarian organization. "One scenario for violence is that a herder grazing his cattle destroys part of a farmer's crops, and then the farmer might shoot some cattle, and the herders could retaliate against the farmer's village. This could take the form of night raids or burning down houses."
Many of these conflicts start out in isolation but spread across communities, Inks said, affecting those not directly involved. "After an attack in the area, people change their habits, they may stop going to market, or stop sending their kids to school because they're afraid of another attack."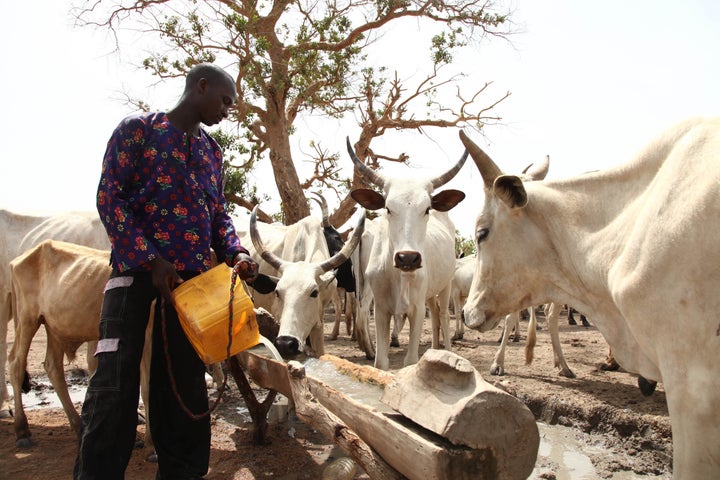 To help put an end to this cycle of violence, Mercy Corps has been piloting a new model of economic cooperation in the Middle Belt, aimed at helping farmers and herders resolve their land disputes peacefully and identify new markets they can tap into together. Launched in late 2012, the program is officially called Conciliation in Nigeria through Community-Based Conflict Management and Cooperative Use of Resources, or CONCUR.
Community leaders from disparate groups of herders and farmers are trained by Mercy Corps in a special kind of conflict resolution, called interest-based negotiation. Then, the leaders of those groups agree to come together to identify new economic initiatives they can pursue jointly that will benefit both farming and the herding communities.
So far, CONCUR has provided training and seed money for a nearly a dozen such economic projects in Nigeria, ranging from a joint honey producing enterprise, to a processing plant for cassava root, to a cooperative that manufactures fuel briquettes out of farm waste. Alongside the brick-and-mortar endeavors, the CONCUR negotiation program operates in more than 50 communities in Nigeria's Middle Belt, funded by a three-year grant from the British equivalent of USAID, the UK Department for International Development.
In the Nasarawa State, a biomass briquette-making project that began in 2013 has helped three communities recover from a dispute that had escalated into widespread violence earlier that year. Today, more than 120 people from all three communities work at the production site.
In another state, Kaduna, Mercy Corps provided training and beekeeping kits to communities, so they could operate hives and collect honey for commercial sale. When the honey was in production, Mercy Corps helped to connect the newly formed co-op with a local wholesale buyer. "Their last honey sale was around $6,000," Inks said.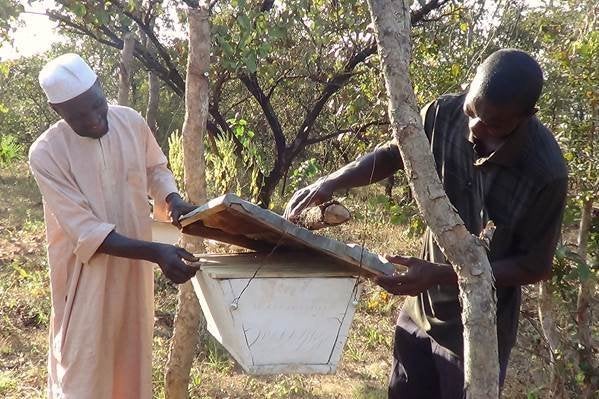 Determining the success of conflict resolution programs is difficult, because the relationships between different communities of herders and farmers are fluid. But in the past two years, community leaders trained by Mercy Corps have resolved 272 disputes over land, water and resources in central Nigeria, each of which could have escalated into major inter-community violence.
Despite this success rate, "a drop in incidences of violence are not the primary way we measure success, because of the difficulty of collecting accurate data in the field," said Christy Delafield, a senior communications officer for Mercy Corps. "We also know that any sort of long-term behavioral change takes time. But in the areas where we have helped communities build significant brick-and-mortar economic projects, thus far there have not been any large-scale community incidents of violence."
The Nigerian conflict resolution project is now in its third year, and Mercy Corps has high hopes for it. An internal study predicted that if farmers and herders living in just four of the states in Nigeria's Middle Belt could end their cycles of retaliation, the nation could gain up to $13.7 billion in additional economic productivity and revenues.
The model also has other benefits, both for war-torn areas and for countries seeking to bolster sometimes fragile peace accords. Currently, there are variations of Mercy Corps' conflict resolution programs underway across Africa and Asia, including in Uganda, Ethiopia, Myanmar, Iraq and Syria.
"In Iraq, there is a network of 350 mediators who have resolved more than 1,000 disputes with mediation in the past decade," said Rebecca Wolfe, Mercy Corps' director of conflict management. There, the group's Iraqi Centre for Negotiation Skills and Conflict Management "builds on the culture of mediation that has already existed in Iraq for centuries through elders and influential community members," said Wolfe.
"In the latest conflict with ISIL, our mediators have worked on behalf of internally displaced persons, helping to mediate conflicts arising in IDP camps. They've also helped humanitarian groups gain access to camps they might not have otherwise."
Since the civil war began in Syria, Mercy Corps mediators have also helped to train new mediators in Jordan, Turkey, Lebanon and Libya on how to resolve small-scale conflicts before they grow.
Popular in the Community