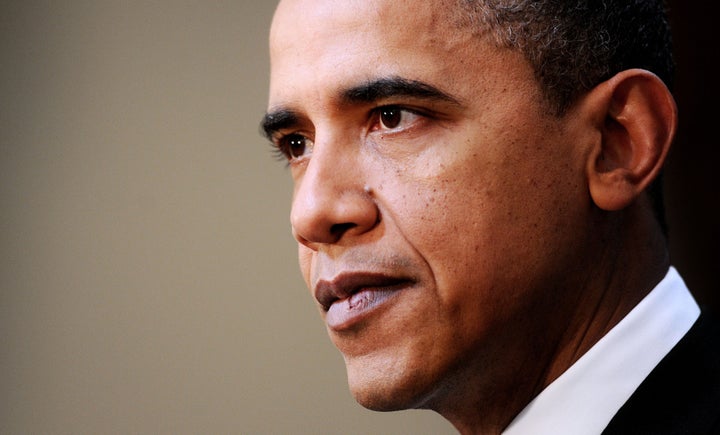 The media narrative over the last week has refused to focus on a key component of the president's tax deal that affects young people -- the $2,500 American Opportunity Tax Credit for people pursuing a college education. Make no mistake -- without the president's tough negotiations on tax breaks for the wealthy, Republicans would have successfully gotten rid of one of President Obama's key fulfilled promises to young people: a $2,500 credit for each year of college.
Political pundits and talk show hosts who have reported on the tax deal (which includes extending tax breaks for all Americans) have overlooked the president's fierce advocacy on this issue of college affordability and have even suggested that he has made a deal that ignores young people. This couldn't be further from the truth.
Perhaps the folks on TV have forgotten what it's like to struggle to pay ever-rising tuition bills. Perhaps some members of Congress seem to have overlooked the struggle that millions of young Americans face to access college. But the president has not forgotten. He has not forgotten about what it was like taking out student loans and paying them off as a community organizer and public interest lawyer, he hasn't forgotten about the need to invest in our country's future, and he hasn't forgotten about the promise he made to you -- for tax relief as part of a larger comprehensive strategy to reduce the cost of college and increase access to higher education. And that's why he fought so hard to extend a $2,500 credit that benefits more than 8 million students -- and can double or triple the tax incentives available for juniors and seniors in college.
The president agrees that it's unfair that the wealthy will not pay their fair share of taxes for another two years. But what would have happened if the president had ignored you and allowed all of this political infighting and stalemating to continue? Simple. Everyone's taxes would have gone up, college students would have had to pay as much as $1,700 more per year to go to school, and many of you, no doubt, would have been forced to drop out of school. Would that have been fair? No.
This was a brutally tough decision, but the president has your back. Don't let anyone tell you otherwise.
And to sign up for the White House Youth distribution list, email youth@who.eop.gov
Popular in the Community