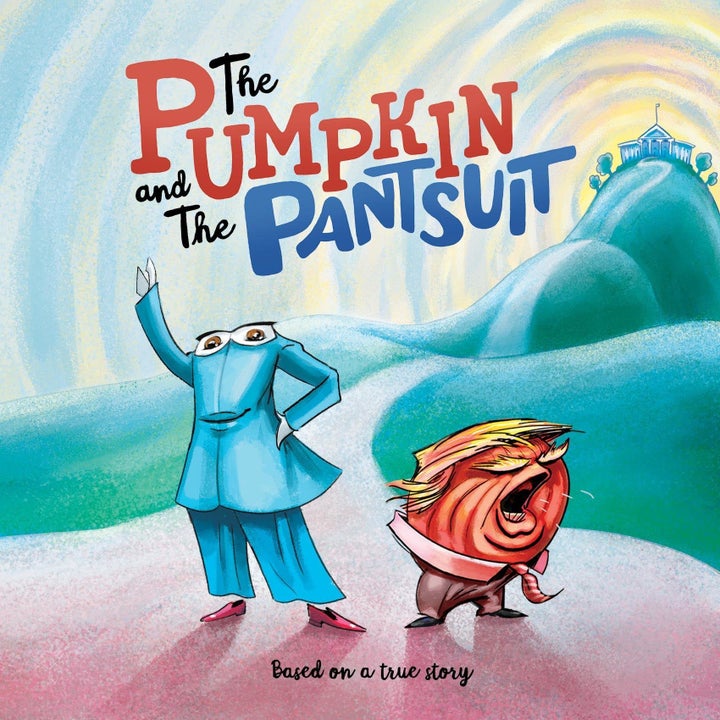 "How do I explain this election to my kids?" For many parents, that was the question reverberating in their heads on Nov 9th, 2016 and for the months afterward.
Now a new kids' book called The Pumpkin And The Pantsuit, the brainchild of a San Francisco advertising agency barrettSF, aims to answer that question in a simple format kids can understand.
"Our inspiration was two-fold," Jamie Barrett, one of the book's authors and Executive Creative Director at barettSF, told The Huffington Post. "The first was witnessing Donald Trump pull off the unthinkable and become the president of our country. The second was the question posed by Van Jones, 'How do I explain this election to my children?' We thought it was a good question, and tried to come up with an answer."
The children's book was conceived of by the employees of barretSF, a few of whom — Todd Eisner, Jamie Barrett and Pete Harvey — wrote the story. It was illustrated by the STUDIO in New York. The book was self-published three days before Inauguration Day, just two months after they had the idea.
The book's subtitle reads "Based on a true story," and it's not hard to see how the narrative relates to the 2016 presidential election. "A short, short time ago in a land not very far away, there lived a Pumpkin and a Pantsuit," it begins. "The Pumpkin and The Pantsuit each had the same, shiny dream. They both wanted to live in a big white house."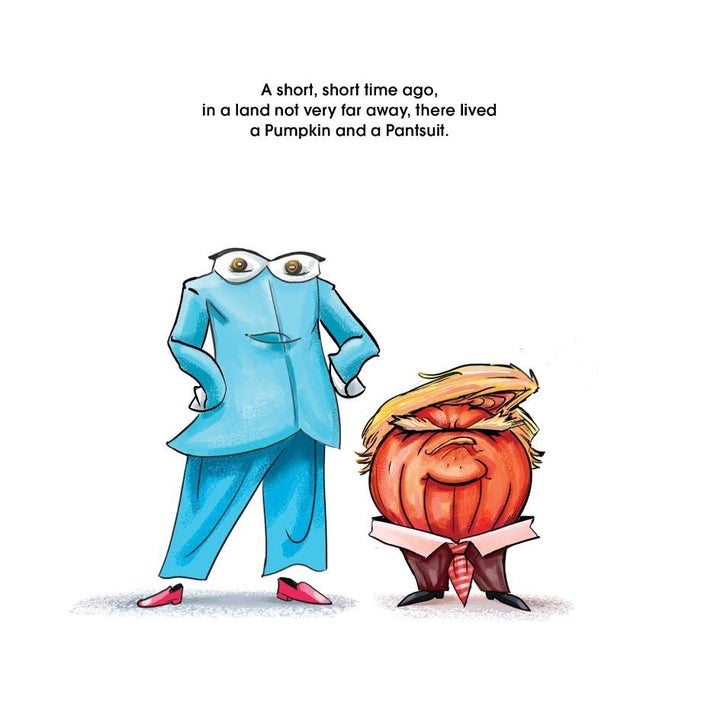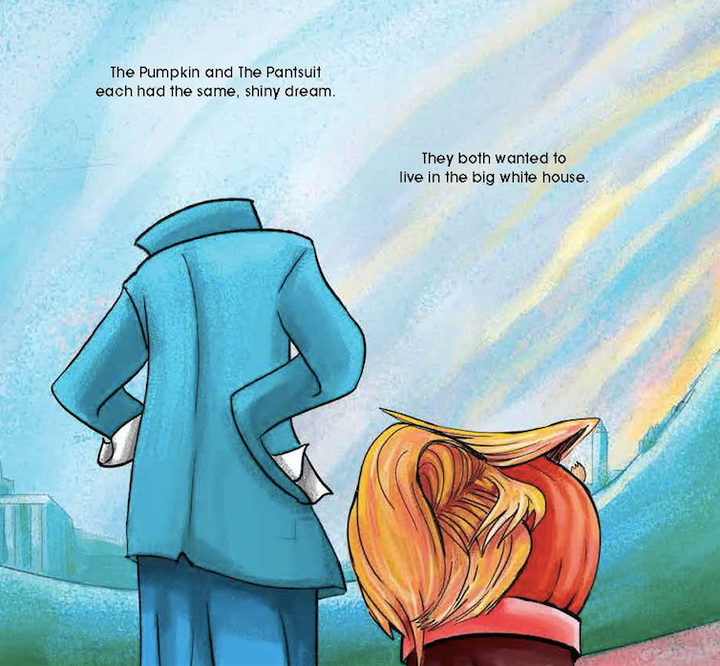 The inspiration for the characters is clear. Mike Ocasio, the lead illustrator on the project, told HuffPost, "The Pumpkin's headspace was easy to access: He's a petulant bully who desperately craves attention. The Pantsuit is a more complex character and the true protagonist. She's peppy and a bit of an overachiever seeking validation from her peers."
The story goes on to tell the tale of the Hillary Clinton and Donald Trump stand-ins and how they campaigned for president by "making speeches," "answering questions" and "telling everyone what they believed in."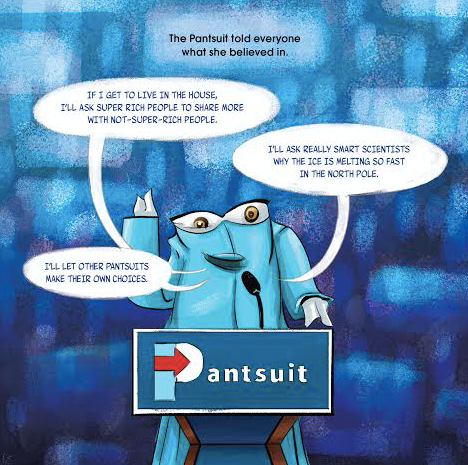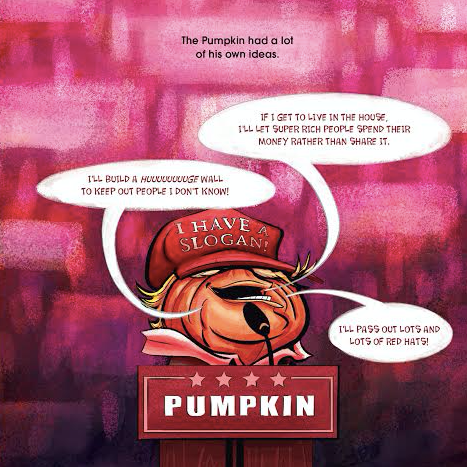 Of course, Election Day comes and the Pumpkin wins the election and becomes president. And while the book notes that many people felt "bummed out," "bewildered" and "befuddled," the book ends on a positive note, reminding us that The Pantsuit has "inspired the little pantsuits to believe that some day, very soon, one of them would live in the big white house." The dedication page reads, "Dedicated to everyone who isn't giving up."
While the book is for children, the creators hope that parents get a sense of hope and catharsis out of it as well.
"For children, this message could be as simple as it sounds. You won't always win, but you never lose as long as you don't give up. Keep going, keep trying, keep believing," Todd Esiner, one of the book's authors and Creative Director at barettSF, told HuffPost. "For parents, the message may be a bit more pointed. The Pumpkin may not be the president you wanted to see, but look for the positive. Hillary Clinton may not have 'won,' but she inspired. The future is still everyone's to shape, so carry on."