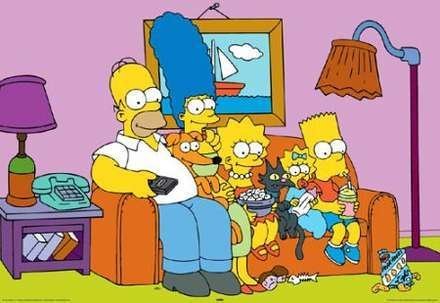 Harry Shearer, who voices such characters as Mr. Burns and Ned Flanders, acknowledged a willingness to take the networks proposed salary cut, but explained that he felt he and his cast mates deserve a cut of the billions in revenue that comes to the show. Thus far, Fox has refused, and if they cannot come to a deal with the cast by Friday, the show will be canceled at the end of the season.
"In fact, to make it as easy as possible for Fox to keep new episodes of 'The Simpsons' coming, I'm willing to let them cut my salary not just 45% but more than 70% - down to half of what they said they would be willing to pay us," he said in a statement. "All I would ask in return is that I be allowed a small share of the eventual profits."
The show has taken in about a billion in merchandise, syndication and DVD sales, and will make multiple billion more once it ends. Shearer said his representatives brought the offer to Fox on Thursday, but were swiftly rebuffed.
"There were, the Fox people said, simply no circumstances under which the network would consider allowing me or any of the actors to share in the show's success."
While acknowledging that he has been well-paid and the world has far greater issues, Shearer says he is hopeful for the show's cast, crew and fans that an agreement can be reached.
"As a member of the 'Simpsons' cast for 23 years, I think it's fair to say that we've had a great run and no one should feel sorry for any of us," the star continues. "But given how much joy the show has given so many people over the years - and given how many billions of dollars in profits News Corp. has earned and will earn from it - I find it hard to believe that this is Fox's final word on the subject. At least I certainly hope it isn't, because the alternative is to cancel the show or fire me for having the gall to try to save the show by helping Fox with its new business model. Neither would be a fair result - either to those of us who have committed so many years to the show or to its loyal fans who make our effort worthwhile."
While producers have already agreed to a pay cut, no deal with the actors has yet been reached yet. For the rest of the statement, click over to Deadline.
REAL LIFE. REAL NEWS. REAL VOICES.
Help us tell more of the stories that matter from voices that too often remain unheard.
BEFORE YOU GO