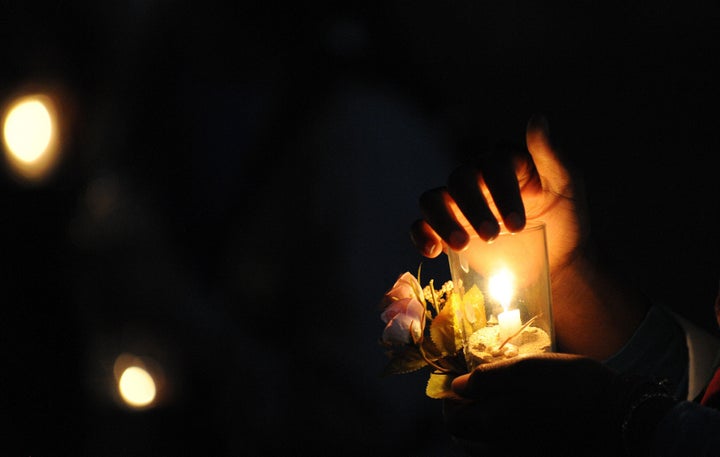 For years, Toni and Mark prayed for a child. Well in their 40s, their "miracle child" was born. Handsome and smart, Anthony exceeded all his developmental milestones until he reached 18 months. Then, inexplicably, he seemed to regress. Toni and Mark found he has a progressive, genetic disease. Anthony died just before his third birthday. For Toni and Mark, the illness and death provoked a deep spiritual crisis. How could God let this happen? How could He grant their prayer only to later take the child they so deeply loved?

We often think of grief as an emotional reaction, one where individuals may experience a range of reactions such as anger, guilt, sadness, loneliness and yearning, to name but a few. Yet grief is more than that. It affects us physically, sometimes even compromising the health of survivors. It influences how we think and how we behave.

Grief affects us spiritually.

These spiritual reactions to grief can occur to individuals who do not adhere to any religion or even have any theistic beliefs. Broadly defined, the essence of spirituality is how we find meaning in life. For some that involves distinctly spiritual concepts. Others may live by a more humanistic frame. Lisa did. She and her brother Jay grew up in home that eschewed religious beliefs. Yet, they were taught and internalized a deeply humanistic ethos. While the world was, they believed, a very random place, Lisa also felt that ultimately "what goes around comes around." Both Lisa and her brother fervently cared for others. Both worked in human services. When her brother Jay was killed by a distraught, crack-addicted mother as Jay tried to remove children from this neglectful, drug-infested home, Lisa's basic beliefs were shaken.

In the end, one of the most difficult issues in grief is reconstituting faith (or philosophical systems) challenged by the loss. We all have beliefs that give us some sense of security -- that make sense of the world and offer a code for life, whatever the roots. Sometimes a loss deeply challenges those notions, leading to a crisis of belief.

Naturally not every loss does that. Some losses, however much we grieve them, do not challenge our faith. My Aunt Marie died at 92 years old, healthy, alert and active until a sudden tumble down a flight of stairs placed in a terminal tailspin. We missed her terribly. She was the honored matriarch of a large Hispanic family. Yet, our beliefs were not called into question. Though her death was sudden, she had lived a good life. Even in an odd way her death was perceived as "appropriate." This was not a woman who would have done well with a long, debilitating illness.

Yet when losses do challenge our beliefs -- whatever they are -- it is important to acknowledge the normalcy of such a reaction. Sometimes we can feel frightened that we are losing our faith. Yet periods of doubt are part of the cycle of belief. Even C. S. Lewis, the great Christian writer, had moments of doubt as he struggled with the death of his wife. "Where is God when you really need Him? -- A door slammed in your face." Later Lewis could acknowledge that his own frantic need had slammed that door.

In such cycles of doubt and difficulty, it is critical to return, or not leave, our own sources of spiritual sustenance and renewal. Whether it is the counsel of similar-minded friends, the presence of our spiritual or faith community, or the resources, books, rituals and practices of our spiritual discipline, this is a time we need not to sever the connection but rather to strengthen our tie.
Kenneth J. Doka, PhD, MDiv, is a Professor of Gerontology at the Graduate School of The College of New Rochelle and Senior Consultant to the Hospice Foundation of America (HFA). A prolific author and editor, Dr. Doka serves as editor of HFA's Living with Grief® book series, its Journeys newsletter, and numerous other books and publications and is an ordained Lutheran minister.
Hospice Foundation of America is dedicated to helping the millions of Americans each year who cope with terminal illness, death and grief. In 2011, HFA focused on Spirituality and End-of-Life Care with a national education program shown at 1,000 sites across the United States and Canada, an in-depth webinar series, and companion book. HFA offers a range of publications for both professionals and the public and answers thousands of questions each year from family members trying to navigate the health care system. The Hospice Foundation website serves as a well-regarded resource for information end-of-life care and grief.

Related
Popular in the Community