From classic Harlequin novels to 50 Shades of Grey, the hot, inscrutable billionaire hero has been dominating bestseller lists, e-readers, bookshelves, and delighting readers and heroines. Are these books just another example of the Cinderella fantasy -- rich man rescues poor girl -- being alive and well in spite of, say, feminism? Or are there other qualities about these wealthy heroes that make them so damn appealing? I surveyed readers and chatted with authors to find out the qualities women want in a romance hero.
Sixty-nine percent of readers rated protective as a character trait of their ideal billionaire hero -- making it the #1 quality they like. This can range from simply making sure the heroine is taken care of, like cooking a meal or driving her to work (or having the chauffeur take you both) to, let's face it, some borderline stalker behavior (having a security guy trail her). One reader pointed out some essential distinctions between protective and possessive: "I like alpha but not where it borders abuse. I feel like so many of these books package heroes as being 'in control' or 'protective' when it is just abuse. If this guy wasn't a billionaire, he would be a creep." I think it comes down to a hero's ability to make the heroine feel cherished and safe without doing anything that would qualify for a restraining order.
It's not the size of his bank account, but the qualities that lead to such success that are appealing. Whether self-made men or recipients of a huge inheritance, these guys are smart and 65 percent of readers list incredible intelligence as a trait of their ideal hero. A genius level IQ isn't necessary, and neither is a know it all. But someone who is intelligent is also probably curious, engaged in the world, and eager to learn knew things... especially about a woman who has caught his eye.
In spite of all the tortured, dark, and brooding heroes (qualities only 10-20 percent of readers find appealing), 67 percent readers say they prefer a man with a sense of humor. Some angst is okay "only if it's coupled with a sense of humor or at least self-awareness" as one reader writes. Even if they're not cracking jokes, the ability of characters to err on the side of humor when the author keeps throwing obstacles and disasters in the way keeps the story moving in a fun way. After all, these books are meant for pleasure and escape -- why wreck a good time with a big sulk?
He's a man who takes control.
The allure of alpha male heroes is not news. Nor is it surprising that 56 percent of readers prefer them. These billionaire heroes often have the same qualities as many other romance heroes, be they Regency Duke, vampire, military hero, fireman or pirate. You can count on these guys to kiss the girl and save the day.
They not only whisk heroines off to nice restaurants -- to which they have made reservations -- but they even go as far to order for her, as Christian Grey does for Anastasia Steele in Fifty Shades of Grey. That may be going too far for many of us, but it's much sexier than a guy on the couch asking, "So babe, what take out should we order?"
Author Christa Wick has an interesting -- and pro-feminist -- interpretation of the appeal of this type of hero who takes charge: "powerful dominant heroes let me have a heroine of substance and competency that can still be bowled over by a lover." Lauren Jameson, author of the Tempting series, agrees: "The heroines in these novels need to be very strong, or they'll disappear every time they're on the page with their heroes." The tension between two strong-willed characters is what keeps readers turning the page... and what makes the sex scenes so good.
I noticed a trend in many of these books: the heroes will often buy an entire new wardrobe for the heroine. Because this is fiction fantasyland, everything fits perfectly and is just her style. Frankly, I think the fantasy here is having a new pair of pants without having to try them on. But overall, the readers I surveyed don't care so much about the clothes and sparkly jewelry -- only 16 percent rated those things as important. It's about "generosity of spirit and not just wallet" as a reader notes. Another mentions what is appealing is "the hero's generosity for charity... NOT just expensive gifts for the heroine."
Many readers didn't care about diamonds, gifts, fancy cars and all the other trappings of wealth. Instead, they prefer the experiences available, like travel to exotic locations (this is escape reading, after all). But these stories are really about what money can't buy. Lily Everett, author of the Sanctuary Island series, really gets to the heart of the matter: "I wanted to write billionaire heroes to play with the idea that it doesn't matter how much money you have... you can still be missing something important. Love!"
If it's not about the money, why write a billionaire hero? Writer Jessica Lemmon, author of Tempting the Billionaire says: "Once I took money out of the equation, I could focus on my characters as people interacting with one another on a real, emotional level." There's no worrying about paying the bills or who will do the dishes -- in these books, it's all about the romance.
Let's be real. These books are appealing not just for the love stories, but the SEX. For 38 percent of readers, "vanilla sex" is just fine but 62 percent want a little more. The hero often takes the lead when it comes to hot sex with the heroine. And here is where we so all those other qualities of the hero come into play... He's generous with his attentions to the heroine (guess who comes first?). He takes control in the bedroom -- but if he does "it's her choice to submit" as one reader pointed out a crucial distinction. He's protective of the heroine -- however kinky, there's always a safe word and no matter how naughty or vanilla, contemporary romance characters practice safe sex. He's intelligent, knowing just how to please a woman. And above all, both he and the heroine have a sense of humor and sense of adventure in the bedroom... much to the delight of millions of readers.

A guy with all those qualities and a billion bucks could have any woman he wants -- especially someone beautiful and successful and generally flawless.
But often the heroines in these stories are anything but perfect, nor are they interested in being so. What might be most appealing to readers is the fantasy of being the one and only woman an amazing man wants, just as she is.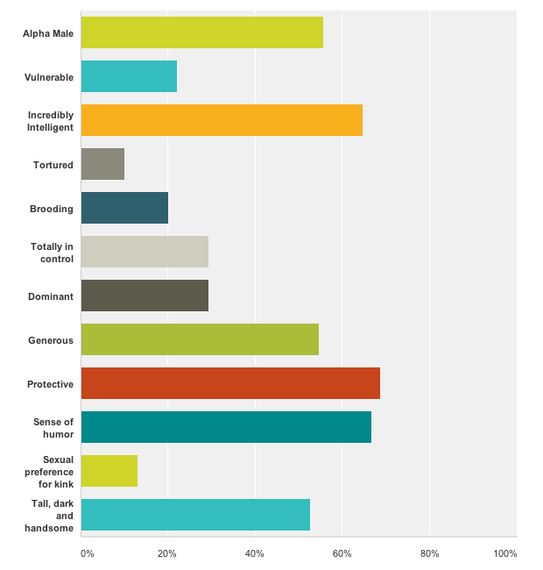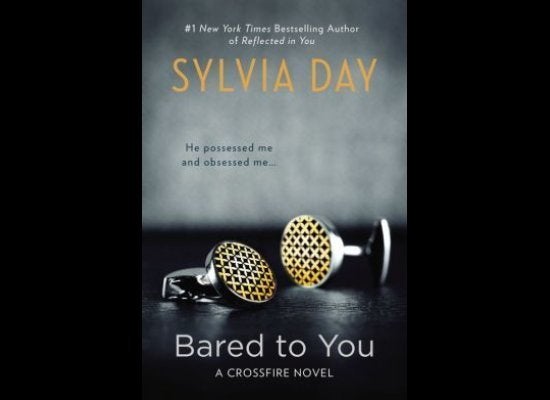 Hot reads featuring billionaire heroes
Related
Popular in the Community