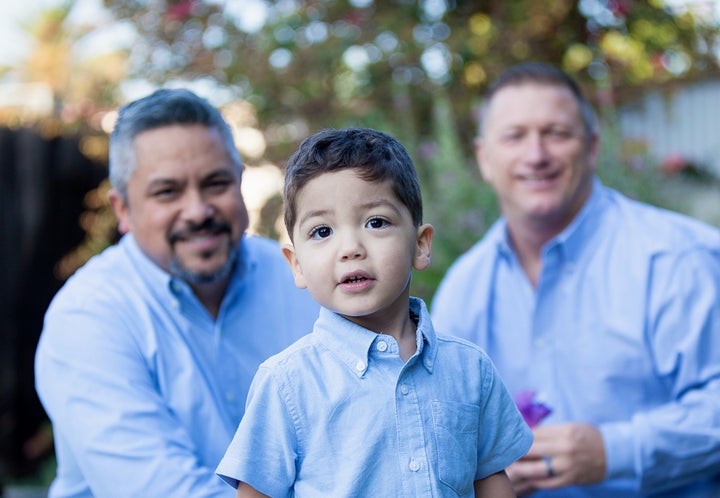 In this first Huff Post Queer Voices "Let Love Define Family®" series installment of the new year, RaiseAChild Founder and Chief Executive Officer, Rich Valenza, shares the promise he is discovering among a growing community fueled by altruistic intentions.
Challenged by nearly 12 months of constant twitter and alternative facts, it is understandable if some of us have reacted by unplugging or growing a bit desensitized. However, somewhere between the optimists and pessimists, RaiseAChild has discovered a new group of people who won't settle for quiet resistance or hibernation.
Recently, I had the honor to meet a large number of these outstanding folks who spoke of very similar motivations.
"In a time when we are overwhelmed by a world that feels completely abnormal and out of control," said the more vocal half of a lesbian couple attending the mid-November RaiseAChild Info Event in San Diego, CA. "My wife and I've decided there is good we can accomplish. We can help children in foster care. Maybe it is just one kid. Maybe it will be more. But, especially now, we cannot sit back when there is an opportunity for us to contribute some good in this world."
The sentiment was repeated at an early-December RaiseAChild event in Pasadena, CA.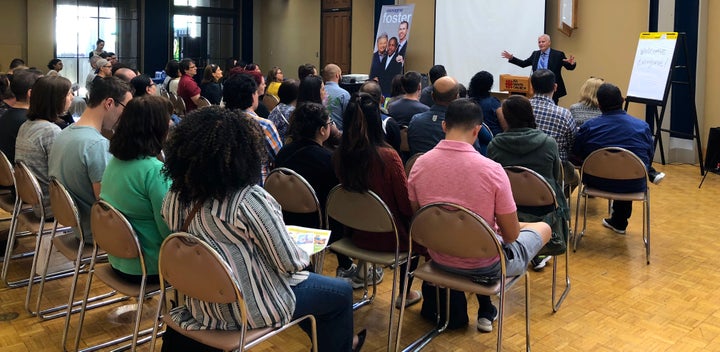 "Since I was a kid, I've dreamed of being a dad," admitted a gay man who arrived at the event on his own. "I've kept this dream on the back burner thinking that I first needed to be partnered. But now, in my late 40's and in this political climate, I feel certain that this is the right time for me to work with RaiseAChild to welcome a foster child and build my family."
The Williams Institute, a think tank at UCLA School of Law, published a study over a decade ago estimating that two million gay, lesbian and bisexual people were interested in adopting. Their study went on to say that 50% of gay men and 41% of lesbians want to be parents. I believe these numbers must be increasing. Since the 2015 Supreme Court ruling making same-sex marriage a nationwide right, I'm hearing more conversations in which LGBTQ people are just beginning to imagine the possibility of parenthood for themselves.
Last year, the number of inquiries RaiseAChild received tripled compared to any previous year in our history. Equally significant was the 140% rise in attendance to our 2017 schedule of RaiseAChild Info Events across Southern California.
Our nation's opioid epidemic is having devastating effects on families and children. Since founding RaiseAChild, I have dreamed of encouraging LGBTQ people to rise up to show the strength and compassion within our community by being the answer to our nation's growing crisis in the foster system. Now, six years later, with an estimated count of 425,000 in our nation's child welfare system, and a growing number of LGBTQ people showing interest in building families, I am seeing the clearest signs yet that this dream could be attainable.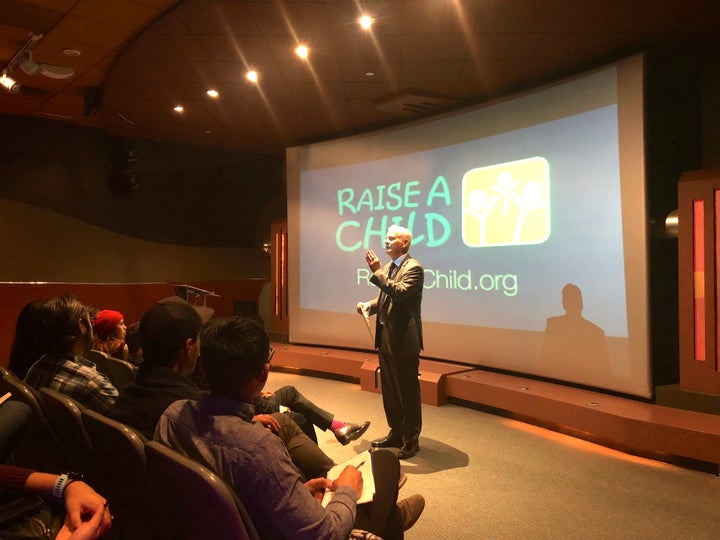 If you have ever considered building a family by fostering or adoption, it would be RaiseAChild's honor to help you. Through our partnership with the North American Council on Adoptable Children, RaiseAChild is able to provide supportive services and mentorship for single and coupled members of the LGBTQ Community in nearly every state.
There are children in dire need of a permanent, safe and loving home. When you are ready to build your family, RaiseAChild is here for you. Register at RaiseAChild.org. Email us your questions at Info@RaiseAChild.org. Call us now at (323) 417-1440.
REAL LIFE. REAL NEWS. REAL VOICES.
Help us tell more of the stories that matter from voices that too often remain unheard.