A Spanish dad gave traditional maternity photos a hilarious spin with his own photo shoot.
Francisco Pérez, known to his friends as Paco, posed for some parody pregnancy photos on the outskirts of Málaga City in southern Spain.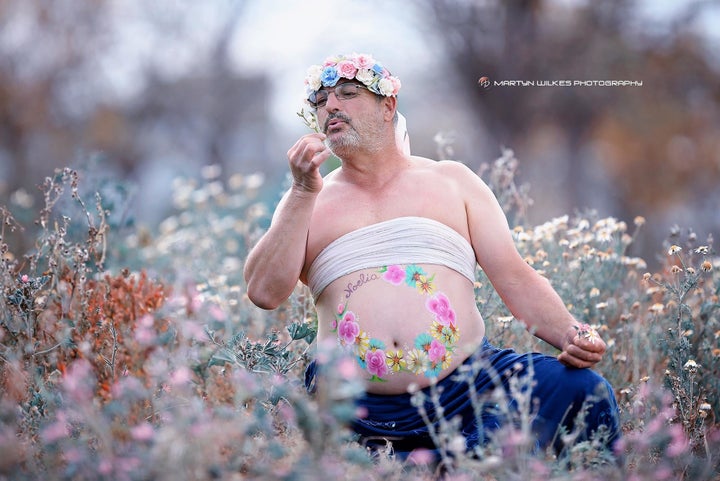 "I had been recently doing lots of maternity work, and I wanted to do something different to break things up and have a bit of fun," Wilkes told The Huffington Post. "I have known Paco for four or five years and admittedly often jested about his rather large stomach, which resembled a pregnant mother."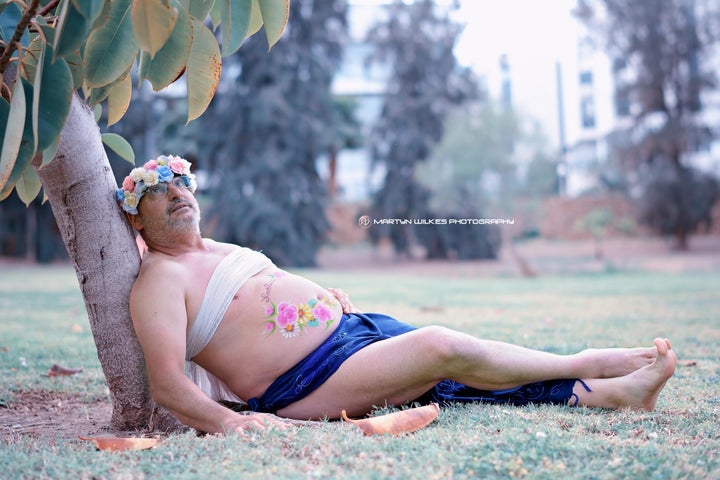 The photographer came up with the outfit, painted stomach concept and flower accessories. He said his subject found the photo shoot hilarious and totally nailed the execution.
Both men are fathers, as Wilkes has a 5-year-old girl and 13-month-old boy, and Pérez has two daughters, 22-year-old Natalia and 26-year-old Virginia.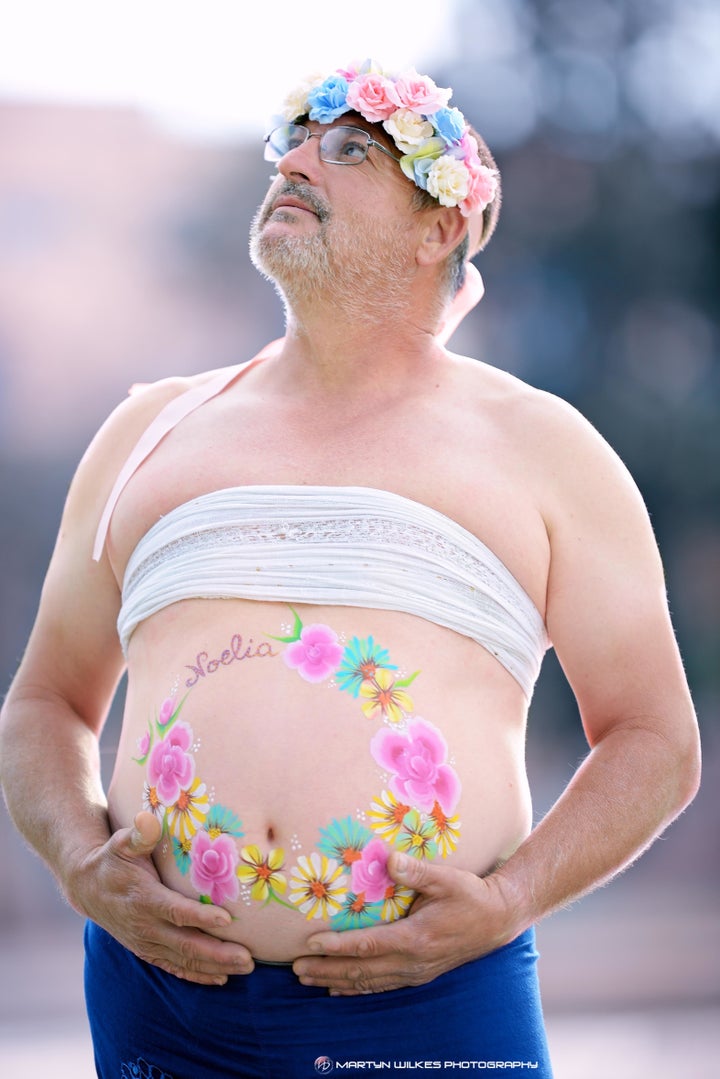 A story involving Natalia influenced Pérez' decision to participate in the photo shoot and to write "Noelia" on his stomach.
After their second child was born, his wife sent him to officially register her name, Noelia. But Pérez had a few too beers along the way and his drunken scribble was misread as Natalia.
The dad decided to use this photo shoot to help make up for his mistake all those years ago and give his wife a Noelia. Fittingly, Wilkes compensated Pérez for his time with beer.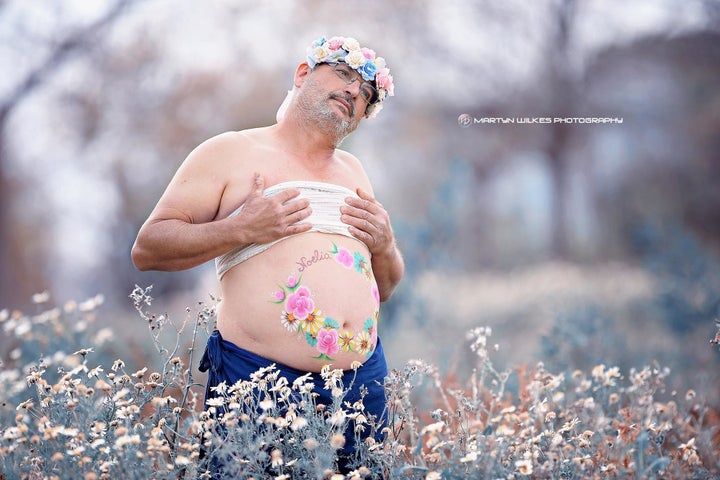 "The main thing I was looking for was to make people laugh," the photographer said.
Popular in the Community