When taking wedding photos, sometimes the unexpected happens.
Photographer Darryl Hammond was taking some group shots with newlyweds Emile and Tamatha Conway when a peacock wandered into the frame.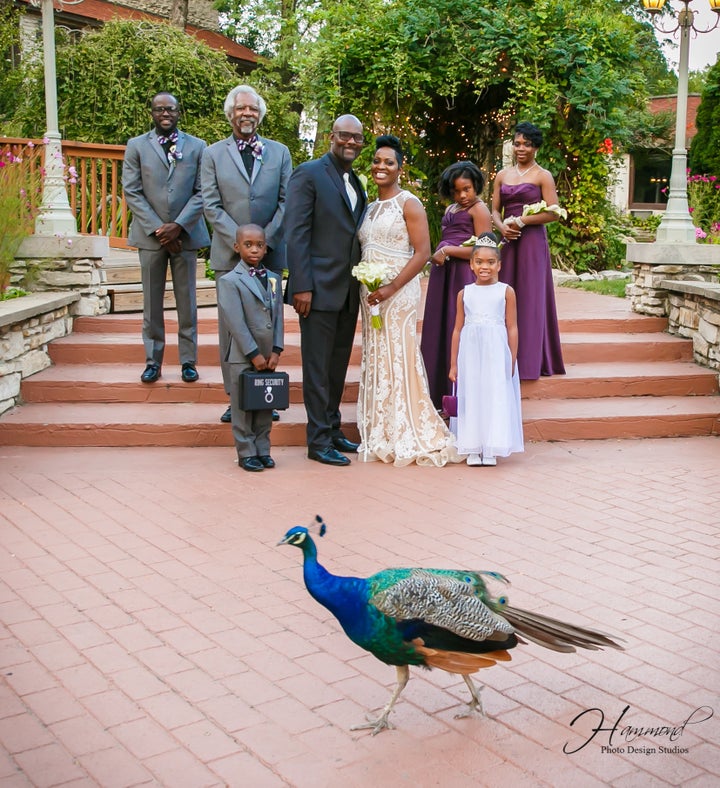 "After wedding ceremonies I normally take photos of the wedding party," Hammond told HuffPost. "Right at the time when I was taking a series of posed shots, the peacock came out of nowhere and walked in front of the wedding party as if we were invading his property. None of us saw this coming; luckily I had my wide angle lens on my camera to capture this epic moment."
Although most of the wedding party was able to keep their composure during the shot, one member of the group had the appropriate response: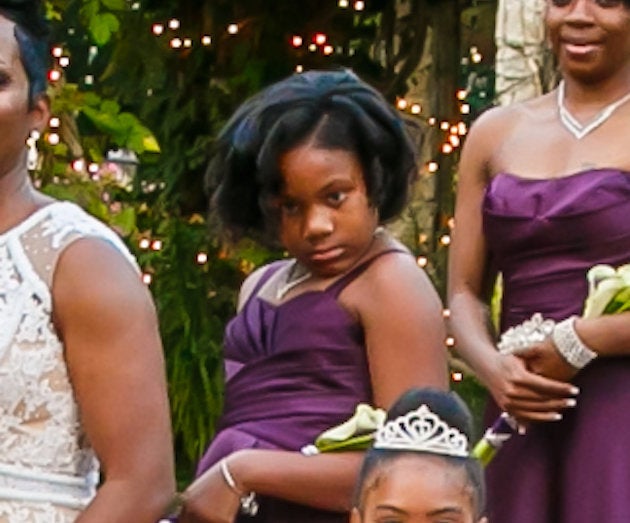 Kaitlyn Conway, the groom's daughter and a junior bridesmaid, "stole the show," Hammond said.
We'd have to agree. Her expression truly says everything: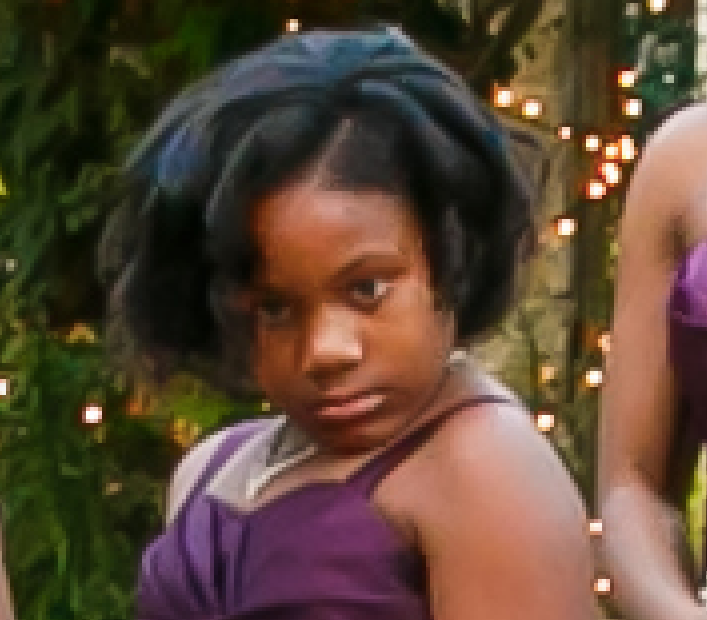 Hammond said the bride and groom loved the peacock photo.
"This photo made it to my top five unique moments while shooting a wedding," he said. "Memories are a lifetime, and I hope Emile and Tamatha Conway treasure this moment forever."