The most common chemical compound on earth, water, is everywhere. We're familiar with water's diverse natural expressions from fog, rain, streams and rivers to oceans, lagoons, groundwater and springs. In a special appearance, water flows through the Cathedral of St. John the Divine's The Value of Water: Sustaining a Green Planet exhibit, which runs until March 25, 2012. The exhibit -- of which GRACE is a sponsor -- is part of an ongoing endeavor by the Cathedral to promote the theme of water through its various programs and events (PDF).
A few Ecocentric bloggers attended the Value of Water opening on September 22, and were happy to see an impressive turnout of 1,500 guests.
As part of the Episcopal Diocese of New York, the Cathedral has a strong tradition of unifying people from various backgrounds, religions and faiths to address concerns of social justice, poverty and education. In that tradition, the Cathedral clergy and staff have been considering the powerful role water plays in these issues.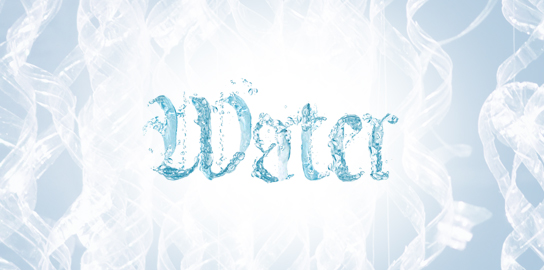 Beyond all the many political issues involving water, the exhibit seeks to connect us to it in deeper ways that are more intimate and emotional. The Cathedral's Reverend Canon Tom Miller, a true water advocate, helped inspire the development of The Value of Water. Miller's introduction to the book, Water Matters, became the intention behind the exhibit:
As interpreters of the unseen, artists will help us to see what has been there all along; to strengthen our awareness of water, and to prompt our imaginations in the contemplation of water, from wells and underground springs to surging seas and mighty rivers. With this collection of powerful presentations, there really will be water, water everywhere.
So what did we think? Value of Water is a fine art exhibit and not a soapbox. It wears its message of water awareness... uh, beneath the surface. The remarkable qualities of the exhibit are highlighted by its impressive setting. Spanning 121,000 square feet, St. John's is the world's largest cathedral, large enough to contain the Cathedral of Notre Dame within. The Cathedral provides space to contemplate and reflect on one of the world's most vital yet distressed resources. Under these unique and uplifting circumstances, the hope would seem to be that visitors will be open to the power of water and ultimately, reminded of its essential value. Of course, we drink that stuff up -- but we think you will, too.
For a personal perspective and art overview, read on with fellow blogger and artist, Jamie Leo.
I happen to be quite familiar with The Cathedral of St. John the Divine. For years I was commissioned to lead walking tours of many of New York City's treasures, including the great Cathedral. My groups came from all over the world. And since the Cathedral is visited by over a million tourists annually, if you know someone who is planning a trip to New York, encouraging them to visit St. John the Divine could be part of your gentle act of water advocacy (and telling them about our outstanding tap water).

With the installation of the Value of Water exhibit, there has never been a better time to see this architectural marvel. If you're going primarily to see the exhibit, you'll want to give yourself more time than you might normally allow to see a group art exhibit. The curator, Fredericka Foster, has utilized every nook and apse for surprising positioning (and often moving juxtaposition) throughout the spectacular cathedral space.

You may want to see the art superstars: the Kiki Smith tears, the Marc Rothko pools of pigment, the Pat Steir waterfall and the William Kentridge projection. However, a large part of the success of Foster's curation is that you'll also find works that will startle (Samantha Sherer's small, immaculate ink drawings of people coping with floods, Alice Dalton Brown's painting of a curtain billowing over the vaults in the "Chapels of the Tongues") and delight (Nabuho Nagasawa's glowing optical fiber chair, Winn Rea's recycled plastic bottle chandeliers). Be sure to find time to see the works that actually contain water (Teresita Fernandez's elegant framed pond, Janet Nolan's wry vintage water fountain bottles) and as you pass the altar and look up at the world's largest solid stone columns (130 tons, 50 feet tall), consider this: they were transported to upper Manhattan from Maine -- on water.

The value of water, indeed.
Popular in the Community