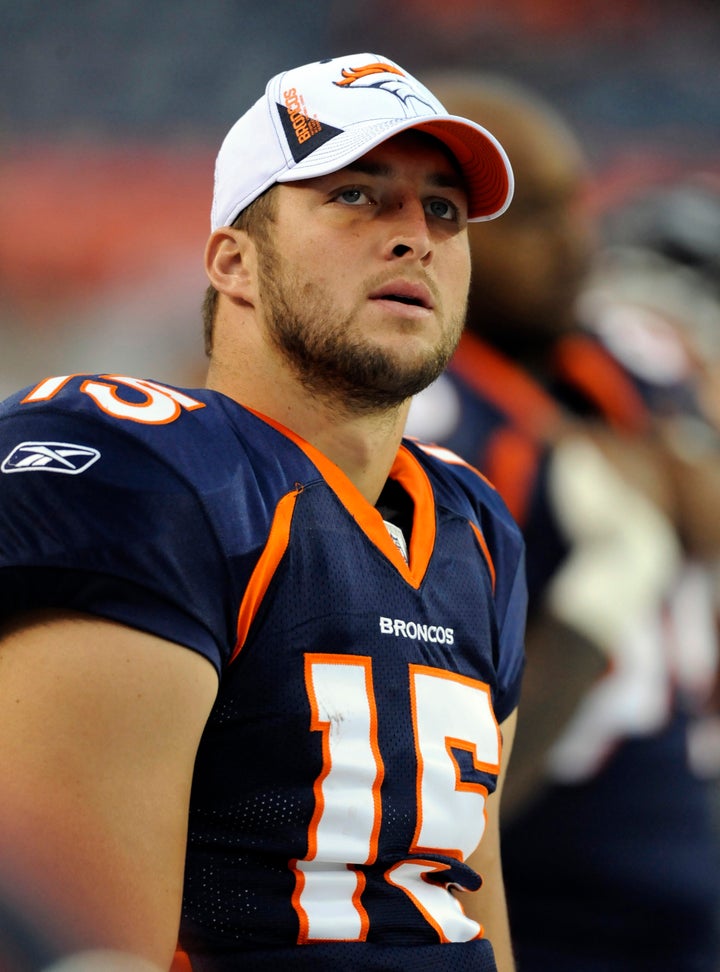 Denver Broncos' quarterback Tim Tebow appeared on the "O'Reilly Factor" recently speaking about football, his faith and to promote his new autobiographical book, "Through My Eyes."
Tebow spoke about how his more straitlaced lifestyle does not keep him from bonding with his team. Tebow says to Bill O'Reilly that his teammates "have a respect for me, for how I play. And then that respect turns to like. And then that like turns to love. And then they'll play for you if you walk the walk, then when you say something, it's going to mean so much more."
O'Reilly asked if Tebow ever gets offended by his teammates that have different beliefs than his and Tebow said it was very rare. "I'm not perfect either, that's the great thing about the Christian life is you are trying to get better every day," Tebow says. "You have to realize you are going to mess up, that's what I'm all about, not trying to act like I do everything right because I'm going to screw up. But, I'm going to try to do better the next day."
O'Reilly presses Tebow about the controversial Focus On The Family pro-life television commercial he did with his mother Pam. Tebow says about the commercial, "It wasn't judging anyone, it was just celebrating my mom's decision, her special story."
Related
Popular in the Community