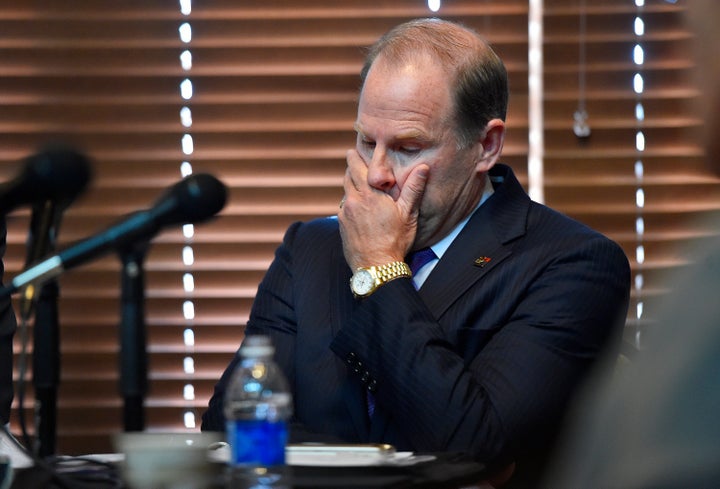 University of Missouri system president Tim Wolfe announced Monday that he would resign, amid calls from students, faculty and lawmakers for him to step down.
Wolfe said at a press conference announcing his resignation that his decision "comes from love."
"The frustration and anger that I see is clear, real, and I don't doubt it for a second," he said. "I take full responsibility for this frustration. I take full responsibly for the inaction that has occurred. I'd ask everybody, from students and faculty and friends, to use my resignation to heal and start talking again, to make the changes necessary."
Students from the Legion of Black Collegians, the black student government, and a movement known as Concerned Student 1950 began protesting after a series of racially motivated incidents on campus. The president of the Missouri Student Association, Payton Head, who is black, said in September that white students hurled racial slurs at him as he walked on campus.
In October, a white man interrupted a Legion of Black Collegians rehearsal for a homecoming play. When the black students tried to get him to leave, the students said he responded, "These niggers are getting aggressive with me."
Days later, on Oct. 10, black students confronted Wolfe during a homecoming parade. They interrupted the parade, stopping in front of the car Wolfe was traveling in, and began to speak about incidents of racism from the university's founding up to 2015. Some white parade watchers shouted at the students to move on, and the driver of Wolfe's car attempted to drive around them, clipping two students in the process.
Wolfe remained silent during the parade incident and took close to a month to issue a statement and an apology. He only did so after one of the protesters, graduate student Jonathan Butler, launched a hunger strike on Nov. 2 that he said would continue until Wolfe resigned. Butler began his protest several days after a swastika was drawn with feces in a new residence hall.
"My behavior seemed like I did not care. That was not my intention," Wolfe said on Nov. 6. "I was caught off guard in that moment. Nonetheless, had I gotten out of the car to acknowledge the students and talk with them, perhaps we wouldn't be where we are today."
But students continued to criticize the president's reaction to the series of racist incidents on campus and made his resignation one of their chief demands, though they are also seeking further changes to how the university approaches diversity and race relations. Concerned Student 1950 has called for more faculty and staff of color and improved mental health resources on campus as well.
Following news of Wolfe's resignation, Butler announced Monday that his strike was over.
Mizzou football players, including linebacker Brandon Lee and kick returner John Gibson III, also reacted to Wolfe's resignation.
The football team's decision to take part in the movement brought more national attention to the protests, particularly after head coach Gary Pinkel joined the players in halting football activities Sunday.
Mondays are typically an off day in college football, and an athletic department spokesman did not immediately respond to requests for comment about whether the team would return to practice this week now that Wolfe has resigned.
Maxwell Little, one of the students camping on campus in protest, said Wolfe's resignation represents "change" and an achievement by Concerned Student 1950. However, it's critical students be involved in selecting Wolfe's replacement, Little said.
"The [University of Missouri] system has preserved racism and sexism since 1839 and has not illustrated much effort to dismantle the status quo," Little told The Huffington Post in an email. "If students are at the table with faculty council or state legislators e.g., the governor of Missouri, it creates a space where our voices are heard to eradicate systemic oppression within higher education."
While the issue of racism drew the most ire from student activists, the university was also a hotbed of protest throughout the fall semester due to a number of decisions by administrators under Wolfe's leadership.
In August, the university said it would cut subsidies for graduate students' health insurance just 13 hours before their plans were set to expire, prompting a walkout from students as soon as classes started. The university cited a rule by the IRS that blocks employers from handing out subsidies specifically to pay for privately purchased health insurance, but it waited three weeks from the time it learned of the rule to notify students.
In September, as conservative lawmakers started poking around the university's relationship with Planned Parenthood, in light of heavily edited sting videos alleging illegal practices by the clinics, University of Missouri canceled 10 contracts with the family provider.
The move blocked medical and nursing students from getting training on some procedures they typically received at Planned Parenthood facilities. A Missouri state investigation into whether Planned Parenthood engaged in any illegal activities, such as selling aborted fetal parts for profit, came up with bupkis.
A petition with 2,500 signatures called on the university last week to restore contracts with Planned Parenthood, and to reverse a university decision to revoke certain privileges for the only doctor in the town qualified to perform abortions.
CORRECTION: A previous version of this story incorrectly stated Brandon Lee's position on the football team. He is a linebacker, not a quarterback.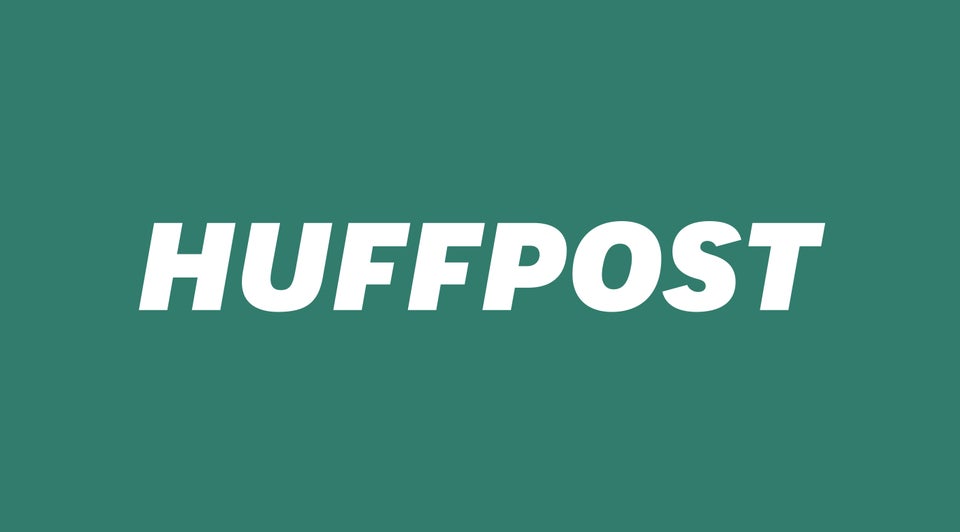 Mizzou Players Respond To Wolfe's Resignation
Related
Popular in the Community