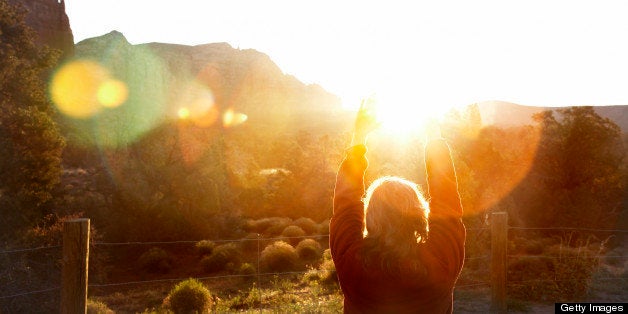 Nearly 20 years ago, the global community gathered at the International Conference on Population and Development (ICPD) in Cairo and declared -- for the first time -- that a woman's right and ability to control her reproductive health was fundamental to her well-being and key to global development. That meeting sparked two decades of advances for women, and the pace has been accelerating. In just the past year, the London Summit on Family Planning led to unprecedented pledges to increase access to products and services for women in developing countries, a UN Commission called for increased access to life-saving maternal health products, and the UN created new policy standards to end violence against women and girls.
Next week's Women Deliver 2013 conference in Kuala Lumpur, Malaysia, will be the largest meeting in a decade to focus on the health and well-being of women and girls. This meeting will not only be a defining moment to ensure that recent promises of governments and organizations become realities for women, but it will also serve as a platform to discuss steps for the future.
As the President of the Center for Health and Gender Equity (CHANGE) and the CEO of the International Partnership for Microbicides (IPM), we believe that building on progress requires our global health and policy discussions to embrace a central truth: maternal health, family planning and HIV are inherently linked and must be addressed collectively.
Consider this: At the moment, HIV and maternal mortality are the two leading killers of women of reproductive age. In 2008 alone, HIV was responsible for 60,000 maternal deaths. In sub-Saharan Africa, young women account for nearly 75 percent of all HIV infections among people ages 15-24. We also know that women in areas with high rates of HIV have the greatest unmet need for contraception, posing dual risks for women in developing countries.
And we have to ask ourselves: If we're addressing these interrelated health issues separately, how much progress can we really make? If we hope to create a world where sex, pregnancy and childbirth are not life-endangering experiences, it will be essential to integrate health technologies and services that address maternal health and sexually transmitted diseases.
Lack of integration results in critical healthcare gaps that compromise women's health: women living with HIV may go untreated because their family planning provider does not test for HIV. Others may receive treatment at an HIV clinic, yet face stigma if they seek prenatal care. Girls facing unintended pregnancy may receive prenatal and maternity care, yet no information on contraceptive methods.
At CHANGE, we believe that sexual and reproductive rights are universal. At IPM, we are dedicated to developing life-saving and accessible products women could use to prevent HIV, and protect their sexual and reproductive health. Together, we want to encourage discussion at Women Deliver 2013 about integration to help promote the kind of progress women and their families need and deserve. We believe some of the most meaningful work for women to date has grown out of collaborations that span disciplines, sectors and borders.
Women's issues are taking center stage in global conversations, but immense gaps and inequalities remain. With the post-2015 development goals due to the UN Secretary-General at the end of the month, Women Deliver 2013 will be a rallying call to ensure that women and girls -- and their rights and health -- are central to the future of global development. Let us make sure that integrating women's sexual and reproductive health technologies, services and policies is part of that call.
Related