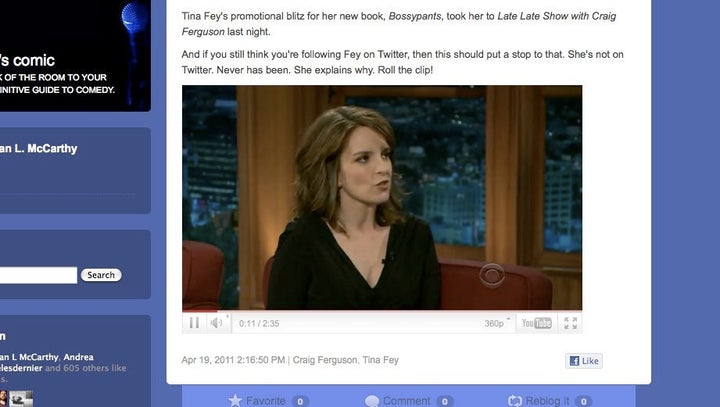 The mighty Tina Fey dropped by "The Late Late Show" with Craig Ferguson on Monday night, continuing her promotion of her new book, "Bossypants."
But neither Fey's memoir nor her newly announced pregnancy was the funniest topic of discussion. During the interview, Fey revealed why she hasn't joined pretty much every other comedian and finally made a Twitter account.
So why is the "30 Rock" star so resistant? Aside from feeling like she could get into it "too much," Fey insinuated that Twitter would give away too much of her humor:
"I guess I just feel like if I had any jokes, I would hold them," Fey said.
In the rest of the clip, Ferguson (who's no stranger to the social network) tries to talk Fey into joining up by assuring her it's not addictive like heroin and that you don't have to tweet about what you ate that day. Still, it doesn't look like those fake Tina Fey accounts will be replaced anytime soon. Watch the full clip below.
Related
Popular in the Community