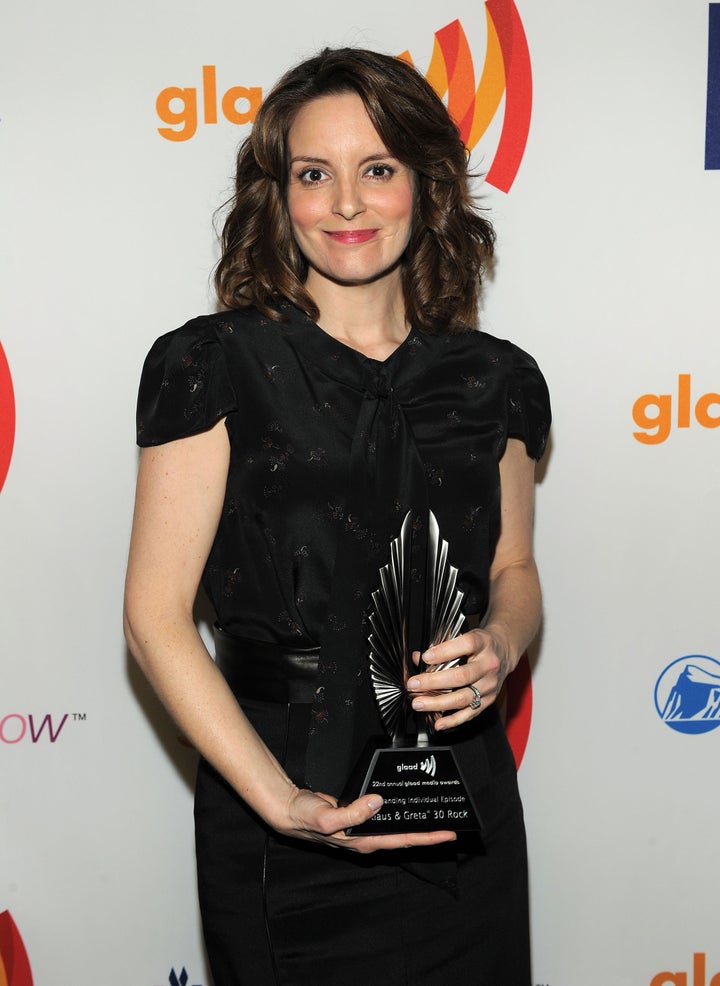 Tina Fey is on her way to becoming a mommy once again.
The "Saturday Night Live" alum and "30 Rock" star announced during an interview with Oprah Winfrey on Wednesday that she is five months pregnant with her second child. Fey and husband Jeff Richmond are parents to five year old daughter Alice.
Fey, 40, has been promoting her book "Bossypants," in which she writes about how having her first daughter changed her as a leader in her shows' writing rooms.
"The biggest thing you realize when you have a kid is how many other people in your workplace are dealing with that," she wrote. "When you're single, you're like, 'Let's work 'til 10.' You don't care. Once you have a kid, you're like, 'Oh yeah, if I'm exhausted because my kid was up all night with a cold, so are 10 other people.' It makes you more of a sympathetic human being."