It's been 15 years since the death of TLC's Lisa "Left Eye" Lopes, but bandmate Tionne "T-Boz" Watkins can remember it as though it were yesterday.
Watkins recalls the moment she learned of Lopes' death in her new memoir, A Sick Life: TLC 'n Me - Stories From On and Off the Stage. In the book, she reflects on her personal life, career, motherhood and what it's like living with sickle cell disease. It's all straight from the heart, especially the chapters about Lopes and the influential '90s girls group.
During a recent interview with HuffPost at Build Series, Watkins opened up about the hours and days after Lopes was killed in a car accident in Honduras at age 30.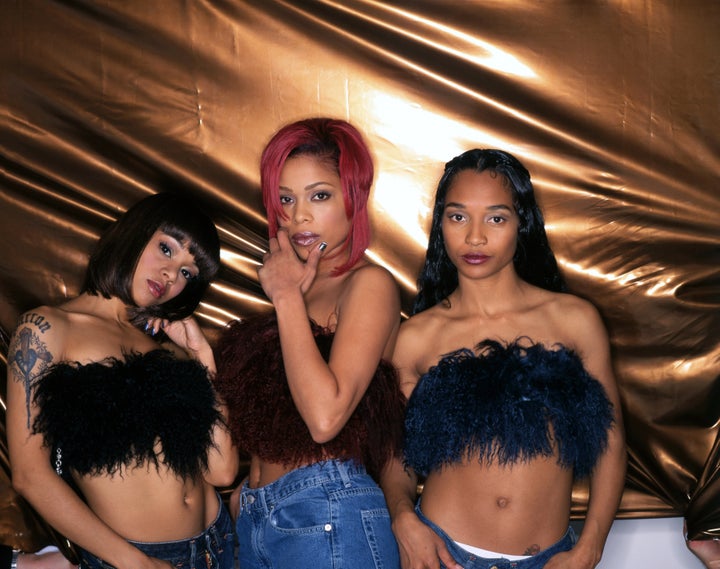 "No one teaches you how to grieve, but I don't feel like I ever got to grieve properly. … With Lisa, I had to live it out with the world, which I wasn't ready for. Everywhere I went I saw birth and death numbers. I didn't know how to take people smiling at me the next day, [saying], 'I can rap' … 'If you're looking for someone...' I'm like, 'Huh? I don't feel right about this,'" Watkins said about Lopes' 2002 death. "I was depressed for about two years. That was my creative partner. She was family."
Even to this day, Watkins can remember the lack of sensitivity surrounding her friend's death.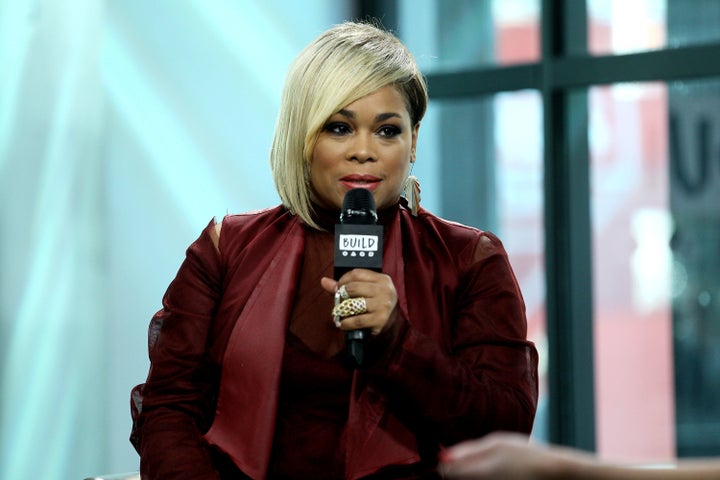 "I just couldn't deal. And then the questions that I would get were harsh, like I wasn't human. One interview we did the lady said to me, 'Well, do you feel if you wasn't sick and hadn't gotten sick that it's your fault she died? Because if you hadn't gotten sick she wouldn't have went to Honduras?'" said Watkins, who was diagnosed with sickle cell disease as a child. (Lopes was in Honduras for a vacation and to volunteer at a children's development center and an herbal healing center.) "And I paused, like I wanted to punch her out the chair."
But she didn't throw a punch.
"I did the right thing," Watkins recalled. "I said, 'No, she went to Honduras. That was her peaceful place. And she was doing what she always does.'"
Now many years later, Watkins is committed to keeping Lopes' memory alive for TLC, the fans ― and for Lopes herself.
"I want to celebrate her life. I want to feel good about what we did together. I don't want to be in a dark place anymore. I want to feel like we built something great together and keep that going for her," she said. "And that was my promise to her."
And they're doing just that. Watkins and TLC member Rozonda "Chilli" Thomas recently released "TLC," their first album in nearly 15 years. And although they're calling it their final studio effort, there are no plans to slow down. They played a slew of shows this summer and are plotting a residency. For her part, Watkins is eyeing film and TV production and will also continue to pursue solo music.
Still considered the best-selling American female group even to this day, TLC maintains their strong foothold in music.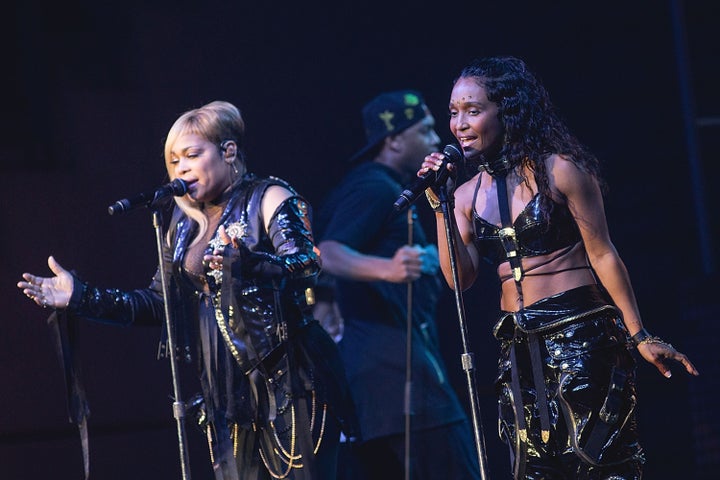 "I want to remembered for what we did. Not the bull crap," she said. "Not the lies. But changing lives. Strong lyrical content. Awesome clothes. The hairstyles. The laughs. And everything we did together."
And don't even think of removing the "L" in TLC.
"It's always going to be TLC forever," she said.

Hit Backspace for a regular dose of pop culture nostalgia. 
Calling all HuffPost superfans!
Sign up for membership to become a founding member and help shape HuffPost's next chapter
BEFORE YOU GO