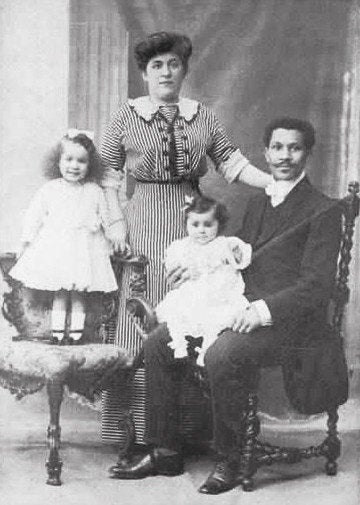 As the 100th anniversary of the Titanic's tragic maiden voyage nears, new stories have emerged as to who lost their lives when the British passenger liner sank on April 15, 1912.
Among the disproportionate number of men who perished -- largely due to the ship's "women and children first" emergency protocol -- only two are said to be black: Joseph Laroche, 26, a Haitian-born, French-educated engineer who was moving back to Haiti because he could not find work in his profession; and Victor Giglio, the son of an Italian father and Egyptian mother, and personal secretary to U.S. industrialist Benjamin Guggenheim.
Giglio and Laroche are actually believed to be the only men of color aboard the ill-fated ship, which carried 2,224 people on its route to New York.
Laroche's mother had sent the family first-class tickets to travel on the French liner France. But just before departure, the Laroches learned that the ship wouldn't allow them to dine with their children. Out of concern about the younger daughter, who was sickly, they traded their tickets for second-class tickets on the Titanic.
PHOTO: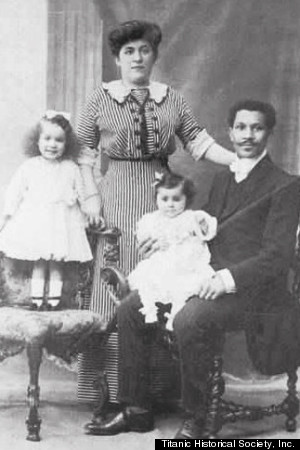 Laroche's pregnant wife, Juliette, 22, and their two daughters made it off the ship and are said to have returned to France, where they lived in poverty for a few years until Juliette won a settlement from the Titanic disaster.
Laroche, however, did not, sharing the same fate as Victor Giglio, who stoically sat sipping brandy with his boss, declaring they were "prepared to go down like gentlemen," the Daily Mail reports.
An archivist at Ampleforth, the North Yorkshire boarding school Giglio attended, recently unearthed a photo
taken 11 years before he died on the Titanic.
Though he was favored by Guggenheim, traveling first class, unlike Guggenheim's chauffeur, who died in second class, according to John Graves, Curator of Ship History at the National Maritime Museum in Greenwich, South East London, it is likely that Giglio would have been denied a lifeboat because of his skin color.
Support HuffPost
Every Voice Matters
Before You Go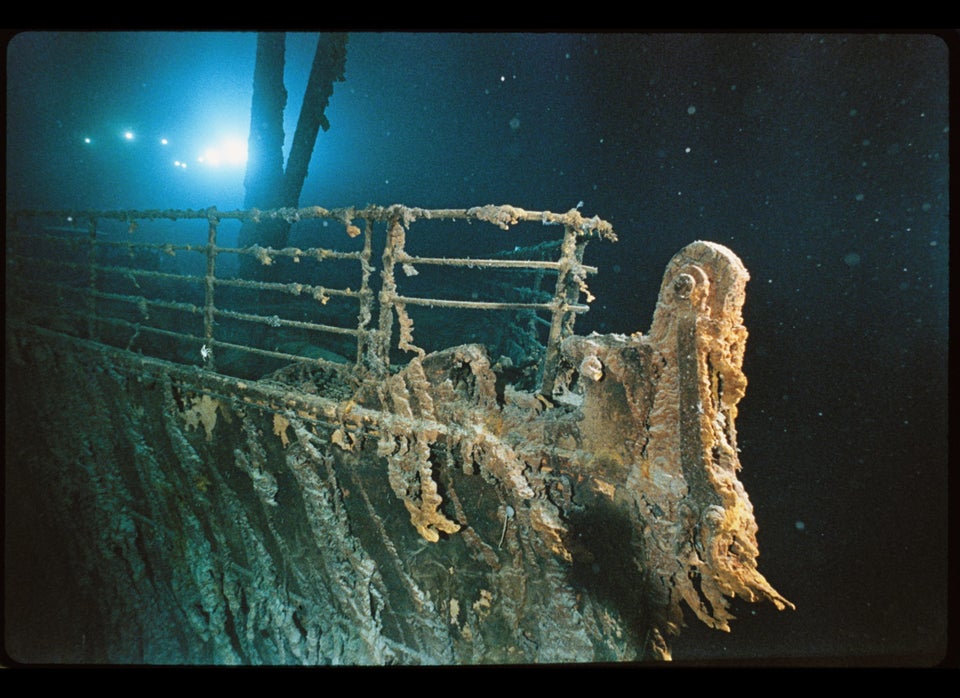 Titanic
Popular in the Community