Tom Hanks says he'd happily take on any task to get a chance to visit space.
The actor offered to do some extraterrestrial dirty work in exchange for a rocket ship ride while talking about his immersive film and art exhibit, "The Moonwalkers: A Journey with Tom Hanks," in an interview with The Telegraph published on Wednesday.
"I would like to be the guy in charge of serving food and making jokes to and from the moon," Hanks said. "If there was room, I would be the guy that cleans up, makes jokes, tells stories and keeps everybody entertained."
"That might be a good idea, I'll do all the work," the "Apollo 13" star mused. "I'll clean the toilet. I'll serve the food. I'll fold clothes. I'll stow the gear. That way the others could be free to do other stuff."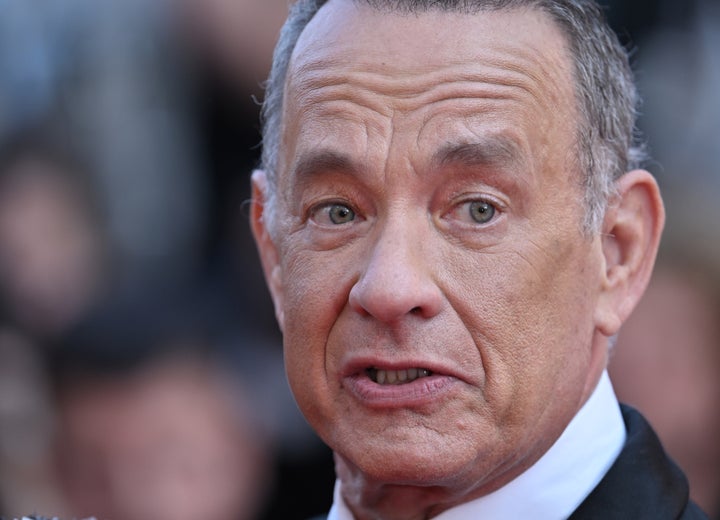 While he might not be headed into orbit any time soon, Hanks has long been fascinated by NASA space missions.
"Moonwalkers" details the '60s and '70s Apollo missions and offers a glimpse into NASA's Artemis program, which aims to send a manned crew to the surface of the moon by 2025.
Hanks praised Artemis for having an even number of male and female astronauts in the program, telling the Telegraph, "Four people on Artemis are going to see the Earth rise over the moon and some of them are going to be a gender other than male. I think that says everything about the progress of humankind right there."
"Apollo was men, men, men, men, men. We need to send the absolute best people on Artemis and guess what? Some of them are going to be women."
Support HuffPost
The Stakes Have Never Been Higher
Popular in the Community