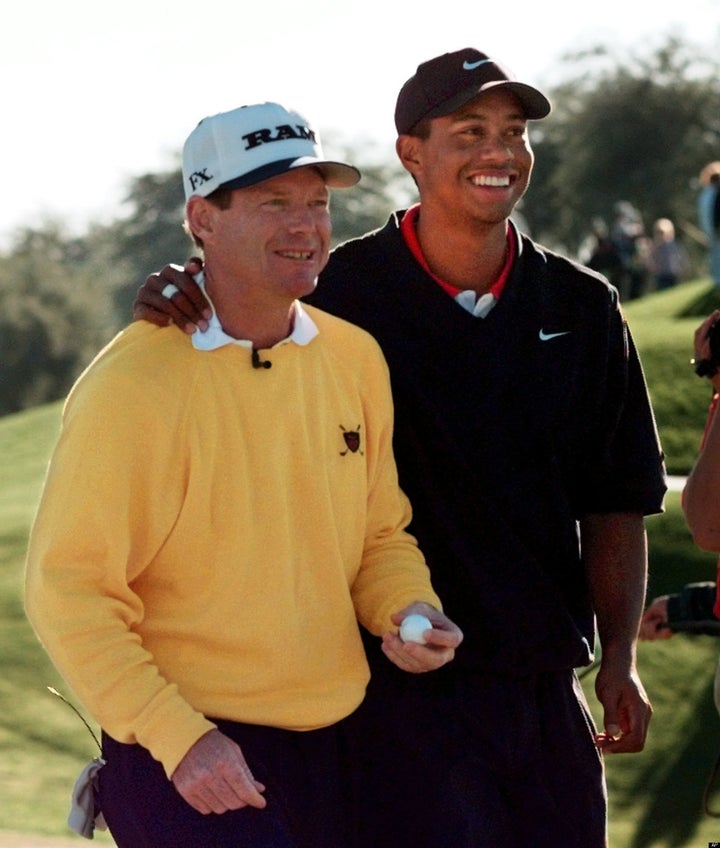 But for the most part, fellow athletes have spoken positively or guardedly about Woods, and have generally refrained from sharply criticizing him. The one big exception is Jesper Parnevik. (In December two golfers reportedly slammed Woods, but the quotes were later discovered to be completely phony.) Now there is a second.
SportsByBrooks found video of Tom Watson taking a few shots at Woods in a recent interview. He chided Tiger's "swearing and his club throwing" and reflected on how Woods' affairs have impacted golf:
It's bad for our game. It's something he needs to get control of and a handle on and make some amends and show some humility to the public when he comes back.
Scroll down to see the video.
Popular in the Community