(Adds sentencing date, possible sentences, reaction)
BUFFALO, N.Y., March 28 (Reuters) - A federal jury on Thursday found Tonawanda Coke Corp, accused of years of illegal air pollution, guilty of violating federal clean air regulations and found its environmental manager guilty of hiding plant deficiencies from U.S. regulators.
The jury in U.S. District Court deliberated just one day before returning its verdicts against Tonawanda Coke, which has operated for 30 years in the Buffalo suburb of Tonawanda in upstate New York and produces a coal-based additive called coke that is used to make steel.
It found the company and Mark Kamholz, its environmental manager, guilty of 14 charges, including violations of the federal Clean Air Act from 2005 to 2009 as well as violations of the Resource Conservation and Recovery Act, having to do with the disposal of benzene sludge on the plant's property from 1998 to 2009.
Tonawanda Coke, which employs slightly more than 100 at the factory in the small, blue-collar suburb just north of Buffalo, faces a maximum sentence of more than $200 million in fines.
The federal jury also found Kamholz guilty of obstruction of justice for a cover-up of emissions prior to a 2009 investigation by the Environmental Protection Agency.
He faces up to 75 years in prison at sentencing, which was scheduled for July 15.
The company was cleared of five other charges.
The trial came after local residents reported high rates of cancer and other ailments and complained about air quality near the smoke stacks at the Tonawanda factory.
A study of air quality by the state Department of Environmental Conservation found concentrations of benzene, a known carcinogen, and formaldehyde in Tonawanda.
The town is roughly 10 miles (16 km) from Love Canal, a neighborhood in Niagara Falls, New York, that was contaminated by benzene and dioxin left by a chemical company. Love Canal residents were evacuated in 1978 and the case helped give birth to the modern U.S. environmental movement.
At trial, prosecutors said Tonawanda Coke released benzene into the air through a pressure relief valve, but did not report the emissions to regulators. Other violations of federal law, they said, included failure to install required emissions control devices.
"Time and again, the defendants chose to deceive, not comply, all in an attempt to put profit above all else," Assistant U.S. Attorney Aaron Mango said in closing arguments on Tuesday. "Money drove this business into deception," he added.
Meanwhile, Kamholz used his position "to manipulate and deceive investigators," prosecutors said.
Defense attorney Gregory Linsin had argued that state Department of Environmental Conservation inspectors had been aware of violations and allowed the problems to linger for years before EPA investigators conducted their own review in 2009.
He accused DEC officials of entrapment - the company's primary defense - saying they led plant managers to believe the facility was in compliance.
A New York state Department of Health study released this year found "statistically significant elevations" of cancer and birth defects among Tonawanda residents. But health officials said the study did not prove local industry caused the health problems.
Jackie James-Creedon, who started a citizens group concerned about air quality in neighborhoods surrounding the plant, said she was pleased with the verdicts.
"Justice was served today, and this sends a message to all industrial facilities in the country that the onus is on them," she said. She is working on a civil lawsuit that has been filed by 200 plaintiffs against Tonawanda Coke.
Other civil suits are also pending against the company.
(Editing by Ellen Wulfhorst, G Crosse and Lisa Shumaker)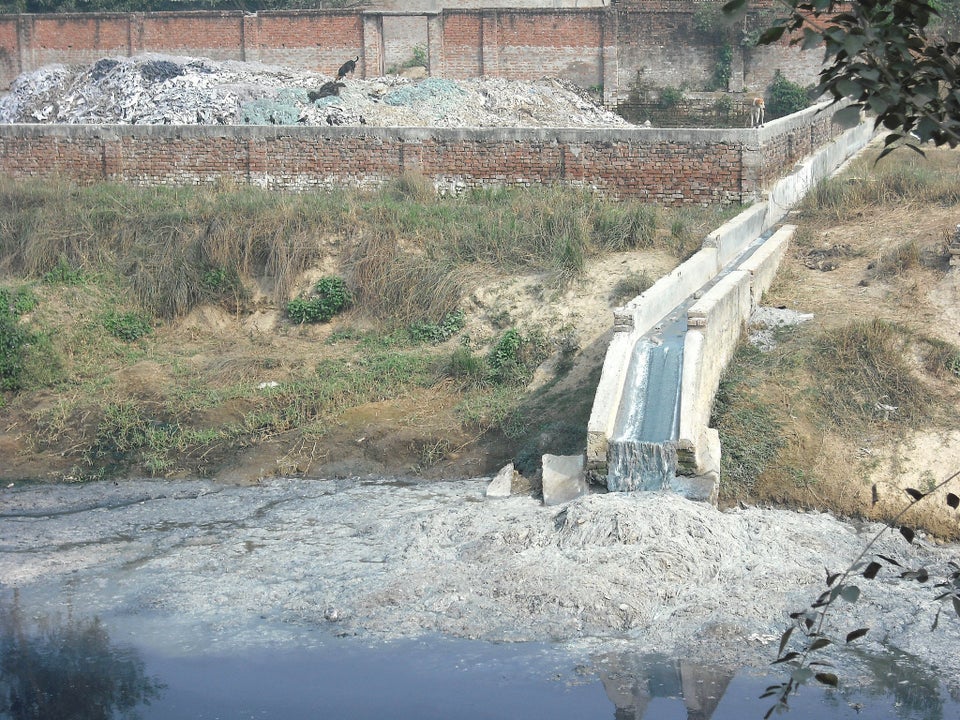 Top 10 Toxic Industries